Selain mengeluarkan produk-produk apparel dan jeansnya, Blue Bell juga mengeluarkan beberapa koleksi aksesori untuk koleksi terbaru mereka. Salah satu yang paling menarik perhatian adalah messenger bag yang terbuat dari kulit. Walaupun desainnya terlihat sangat biasa dan seperti messenger bag pada umumnya, tas ini memiliki segi yang menarik dari detail kulit yang berwarna burgundy.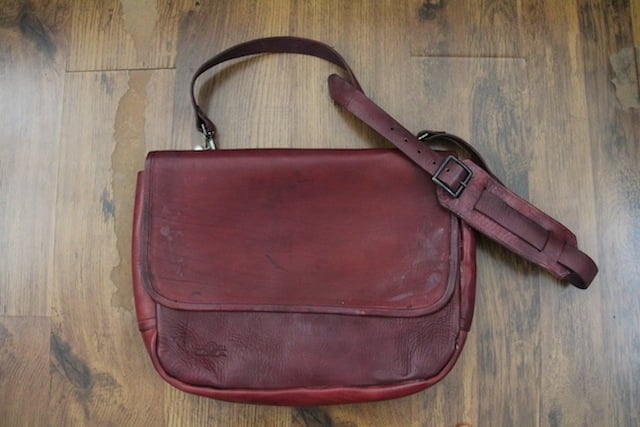 Selain warnanya yang menyita perhatian kami, yaitu warna burgundy yang cukup mencolok, detail yang ditawarkan oleh tas ini juga sangat menarik. Bisa kita lihat dari pilihan hardware dari nickel yang sudah terlihat aging menambah kesan vintage seperti yang biasa ditawarkan oleh Blue Bell made In USA pada keseluruhan koleksinya. Selain itu, jika diperhatikan kulit yang digunakan pada tas ini sudah mengalami proses aging yang membuatnya makin terlihat vintage. Tas ini akan sangat cocok bagi anda yang mencari tas kulit berkualitas tinggi dan terlihat sangat vintage.



———————————————————————————————-
Blue Bell Made In USA also introduce other accessories product among their newest collection. One of the most striking accessories we've seen is the messenger bag made of a genuine leather. The design of the bag itself is pretty standard looking messenger bag, but the use of a striking burgundy color leather really makes this bag stands off.
Other from the exceptional and striking color the use for the leather, which is a burgundy red color, the details offered by this bag is also nice and interesting. We can see the nickel hardware used for the strap joint and they already look pretty aged, adding to the vintage ambient offered by Blue Bell throughout their collections. We can also see an aging process has been used in the leather used for the bag, this also adds to the vintageness of the bag itself. This bag will surely appeal to those searching for a high quality leather bag with a vintage looking ambient.