Kain denim merupakan bahan yang tangguh dan dapat diandalkan di segala situasi. Umumnya kita menjumpai kain denim di sebuah celana jeans. Namun, kain denim juga sering dijadikan sebagai jaket jeans yang mempunyai karakteristik serupa dengan celana. Bentuknya aja jaket!
Jaket jeans merupakan sebuah fashion item yang masuk ke kategori staple piece. yang berarti pakaian dasar karena mudah digunakan dan seengganya setiap orang punya 1 jaket jeans di lemarinya. Sebagai pakaian esensial, jaket ini seakan gak pernah ketinggalan zaman. Jeans yang awalnya identik dengan pekerja tambang sekarang menjadi sebuah fashion item yang dipuja orang banyak.
Pada artikel kali ini, gue ingin merekomendasikan deretan brand jaket jeans terbaik yang cocok kalian sikat!
---
Levi's®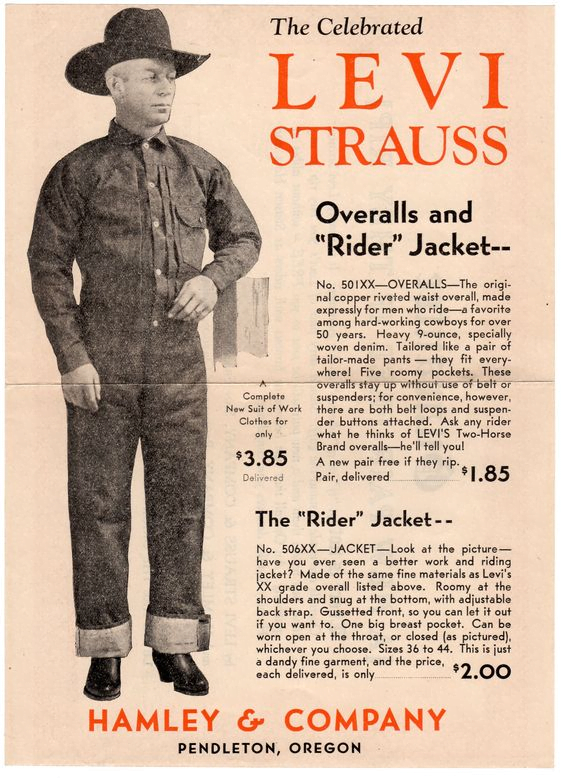 Ngomongin jeans gak afdol kalo gak masukin merk legendaris ini. Sebagai merk yang dianggap sebagian besar orang sebagai the one who started it all, Levi's® menciptakan produk jaket jeans mereka pertama kali di tahun 1905 dengan codename 506. Hingga kini, total ada 3 tipe jaket jeans yang masih relevan di era modern ini dan menahbiskan statusnya sebagai salah satu merk jaket jeans pria terbaik!
Momotaro Jeans

Jagoan dari Jepang, Momotaro menjadi kegemaran banyak orang berkat fit-nya yang modern, katun Zimbabwe yang mempunyai durabilitas dan kenyamanan yang baik, serta 2 garis putih ikoniknya. Siapapun yang pake produk dari Momotaro bakal meningkat 100% kegantengannya!
Lee

Lee merupakan merk pembuat jeans asal Amerika yang sama tuanya dengan Levi's®. Merk yang terkenal dengan "lazy s" arcuate ini memiliki satu produk jaket jeans yang juga melegenda di kalangan denimhead, yaitu Lee 101 Rider Jacket. Yang menjadi ciri khas jaket ini adalah jahitan yang mempunyai pola zigzag serta penggunaan bahan selvedge yang membuat jaket ini memiliki kualitas yang sangat tinggi.
TCB Jeans

Taking Care of Business, atau Two Cats Brands merupakan merk pembuat jeans asal Jepang yang didirikan oleh Hajime Inoue. Jika dilihat sekilas, TCB memang banyak terinspirasi dari jeans amerika klasik yang sempat booming saat Inoue remaja. Hasilnya, produk yang diciptakan TCB mempunyai kualitas tinggi serta vintage spirit yang membuatnya jadi opsi menarik denimhead!
---
Dari 4 brand jaket jeans terbaik, yang mana jagoan lo? Pokoknya kalian wajib punya!