Bogor adalah kota yang terkenal dengan sebutan kota Hujan. Kalo lo suntuk dengan keruwetan Jakarta, seringkali kota Hujan ini pun menjadi alternatif untuk bervakansi sejenak guna menyambut akhir pekan. Selain menjadi langganan orang-orang untuk mengistirahatkan pikiran, tentunya kota Bogor nggak terlepas karena pemandangan dan kesejukannya.
Seperti di topik kita kali ini, mimin ingin menghadirkan beberapa refrensi cafe di Bogor yang murah dan bagus. Yuk, kita baca selengkapnya!
---
Sisi Barat Coffee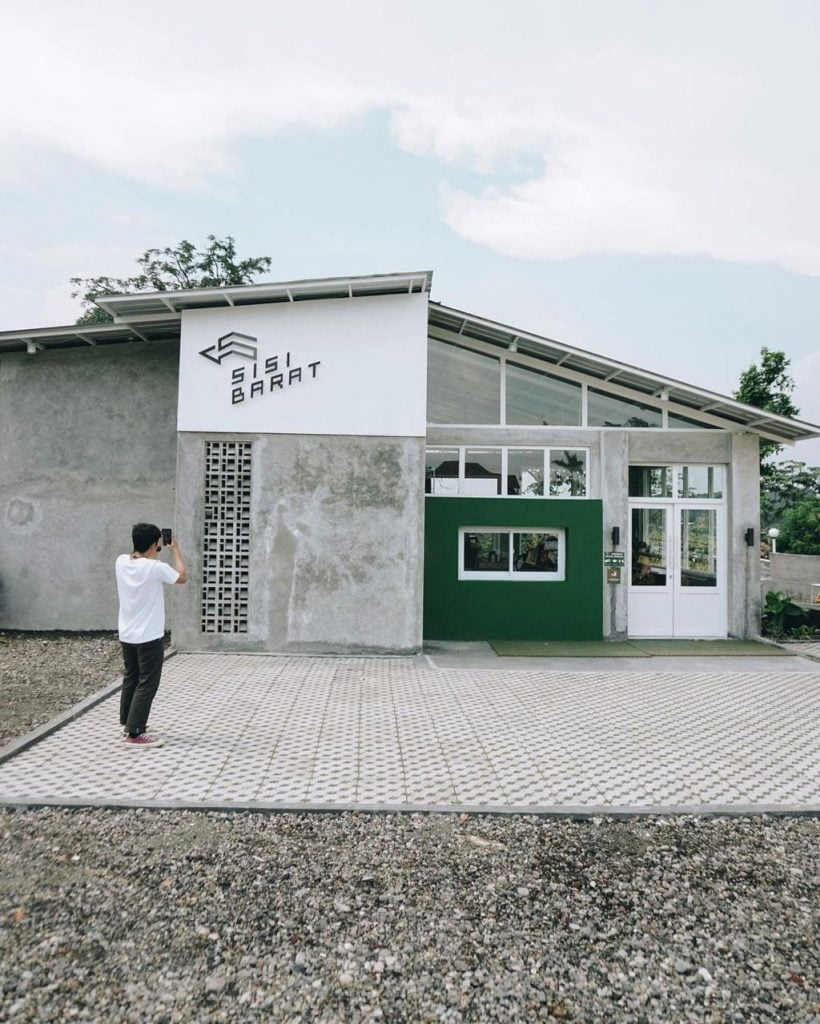 Cafe di Bogor yang murah dan bagus pertama ada Sisi Barat Coffee. Menurut mimin, lokasinya sendiri terbilang cukup unik sebab berlokasi tepat di samping Sungai Cisandang Barang. Cobain nongkrong di sini juga nggak kalah asik, karena lo juga bakalan disajikan pemandangan indahnya Gunung Salak.

Tempatnya simpel dan minimalis sehingga menjadikan lo mudah untuk mendapatkan spot foto yang ciamik, terlebih di sore hari. Untuk masalah harga relatif tergolong murah, mulai dari Rp10 ribu. Walaupun lokasinya deket sama sungai, ternyata akses jalannya pun mudah. Nggak jauh dari pusat kota Bogor, untuk lokasi selengkapnya Sisi Barat Coffee ada di Jalan Batu Hulung, Balungbangjaya, Kecamatan Bogor Barat, Kota Bogor.
Maraca Books and Coffee

Buat lo yang lagi mau me time dan mencari suasana tenang, kayaknya Maraca Books and Coffee bisa menjadi alternatif untuk rekomendasi cafe di Bogor yang bagus dan murah. Terletak di Jalan Jarak Harupat Nomor 9A, Babakan, Bogor Tengah. Menghadirkan suasana yang nyaman dengan barisan para buku sekaligus ditemani secangkir kopi cantik, menjadikan Maraca Books and Coffee ini menjadi pilihan yang asik di kala weekend menjelang.

Untuk harga mereka start mulai dari Rp20 ribu. Ya tentu aja nggak bikin miskinlah, apalagi cafe ini cocok banget buat para si kutu buku yang mau ngopi santai sembari buka laptop.
Daily Dose Coffee & Eatery

Salah satu cafe yang murah dan bagus terakhir ada Daily Dose Coffee & Eatery. Lokasinya di Jalan Ahmad Adnawijaya nomor 141A, Tegal Gundil, Bogor Utara.

Menghadirkan konsep hijau tosca, hitam, dan cokelat yang mendominasi furnitur ruangan. Dirasa cafe ini cukup bisa membuat suasana hati lo yang lagi ruwet karena pekerjaan menjadi lebih baik deh. Ditambah lagi harga makanan yang murah. Seperti bubble tea hanya seharga Rp22 ribu.
---
Nah, itu dia 3 rekomendasi cafe di Bogor yang murah dan bagus. Jangan lupa ketika libur panjang telah menjelang atau di antara sela-sela weekend, bisa segera untuk menyambangi cafe-cafe di atas!