Kota Kembang atau yang sering kita kenal Bandung memang tak pernah mengecewakan. Bagi mimin sendiri Bandung adalah kota yang adem dengan sejuta keindahan kota dan suasananya. Sejauh ini, Bandung memang selalu menjadi langganan vakansi sejenak saat akhir pekan tiba.
Mulai dari alam hingga perkotaan, ngomongin soal Bandung memang nggak lengkap kalo kita nggak mampir ke tempat nongkrongnya bareng teman. Nah, kalo gitu langsung aja nih, ini dia barisan cafe Instagramable di Bandung dengan konsep unik!
---
Oneeighty Coffee and Music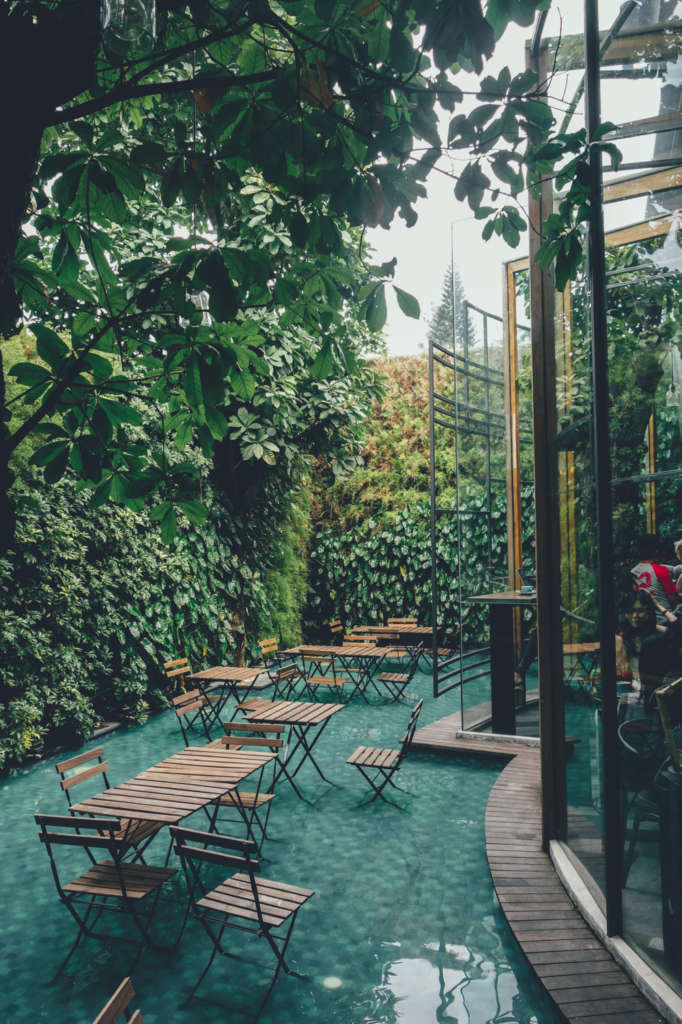 Nah, pertama ada cafe yang cukup unik nih menurut mimin. Oneeighty Coffee and Music menghadirkan suasana ngobrol santai dengan kaki di atas air kolam yang biru. Selain menjadikan suasana menjadi lebih dingin untuk menemani berbincang, makanan yang di tawarkan pun cukup beragam, mulai dari pisa, pasta, sandwich, steik, dan sebagainya. Spot-nya cocok banget buat update story!
Goldstar 360 Cafe

Berbeda dengan cafe lainnya, Goldstar 360 Cafe ini sangat unik karena menghadirkan konsep cafe ala gua. Interior yang dihiasi dengan warna putih juga bikin lo semakin nyaman kalo kongko bareng sobat, apalagi sobat DB! Goldstar 360 Cafe juga mempunyai rooftop yang menampilkan kota Bandung yang memukau. Kalo mampir ke sini katanya jangan lupa buat nyobain Tropical Bleach!
Mercusuar Café & Resto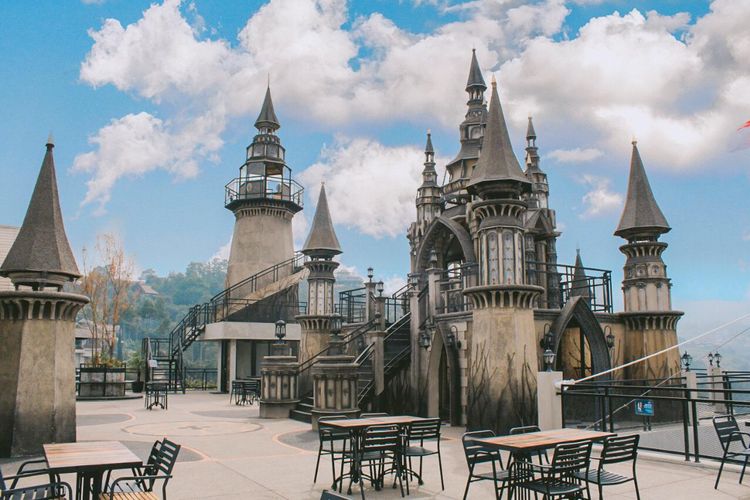 Kalo lo adalah seorang potterhead, artinya cafe yang satu ini sangat cocok buat lo sambangi. Nggak perlu ke Osaka-Jepang buat mewujudkan mimpi lo untuk bisa merasakan masuk ke dunia Harry Potter. Nyatanya dateng aja ke Mercusuar Café & Resto yang berlokasi di Dago-Bandung, sob! Nah, di sini tentunya lo bisa mengabadikan foto-foto dengan pemandangan kastil nan megah ala bangunan Hogwarts. Goks, view-nya bagus banget lho!
---
Itu dia 3 cafe Instagramable di Bandung yang wajib lo datengin. Semoga rekomendasi cafe Instagramable di atas dapat mengisi waktu vakansi lo dan sampai bertemu lagi di artikel rekomendasi selanjutnya!