Di tengah situasi pengendalian pandemi yang membaik, Semir Indonesia sengaja datang ke Bandung untuk berkolaborasi dengan A Place In Between dalam A Mini Showcase, Shoeshine and Services by Semir Indonesia. Pada acara kemarin, Semir secara resmi memperkenalkan satu brand yang baru masuk dalam daftar 'jualan'-nya, yaitu Dr. Sole Originals. Tak lupa, mereka sebagai official retailer pertama Saphir Medaille d'Or di Indonesia juga membawa produk-produk perawatan sepatu premium untuk bisa langsung dibungkus para visitors.
Selain produk, tentu saja Semir Indonesia menyediakan berbagai leather footwear services yaitu Quick Cleaning, Quick Shining, Clean and Shine, dan special treatment mirror shine (by appointment only). Berbagai macam services itu mendapat potongan harga sampai 70%. Sungguh acara yang sangat sayang dilewatkan.
Seperti dilaporkan oleh Semir, ada sekitar 19 pasang sepatu yang diservice dalam kurun 8 jam dari berbagai brand, mulai dari Onderhoud Handmade, Sagara Bootmaker, Benzein Shoes, Junkard Company sampai brand internasional seperti Alden Shoe Co., Vass Shoes, Visvim, dan Common Projects.
A Place In Between (APIB), yang diwakili oleh Muqinan, menyebutkan pihaknya sangat senang dapat mengadakan aktivasi pertamanya sejak soft opening pada Maret lalu. Belum lagi, tim APIB juga berhasil mengeksplor komposisi showcase dan layout ruangan yang dibuat adaptif. Melihat antusiasme yang cukup ramai, Semir Indonesia pun mengantisipasinya dengan merencanakan kolaborasi lagi di masa yang akan datang.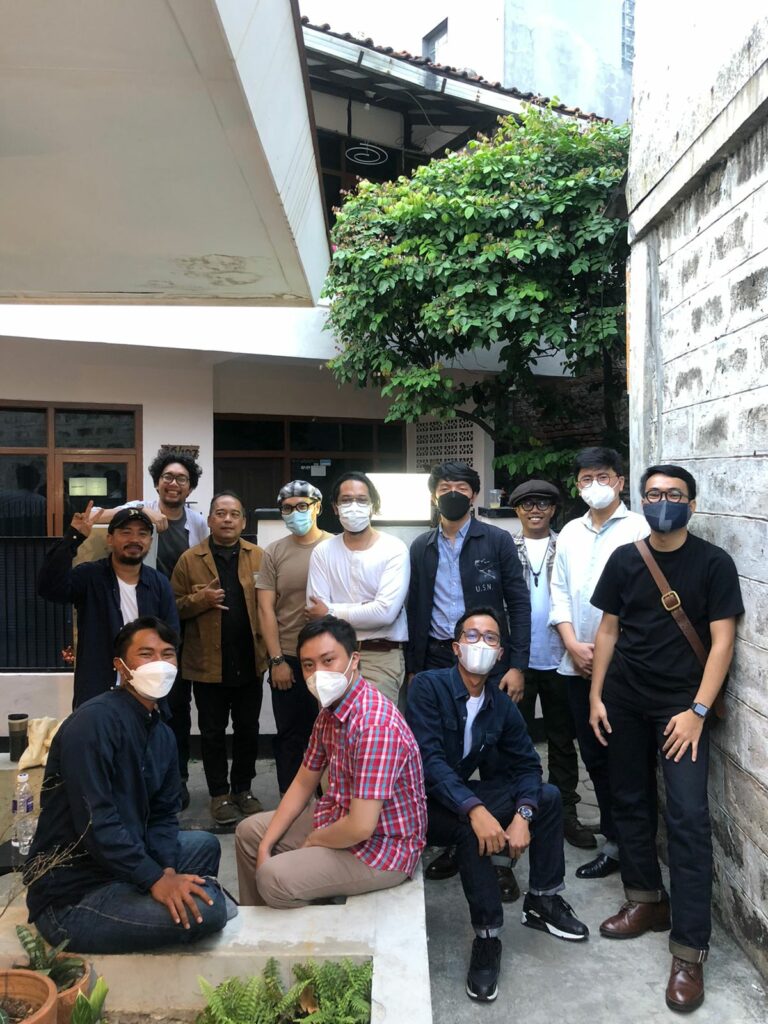 "Happy bgt liat sepatu pada kinclong semua", ucap Aldy, salah satu visitor asal Bandung.
Photo Credits: Bangkit Pratama, Giffary Hadi, M. Muqinan, Satria Purnama.