Kalau kemarin mimin udah memberikan rekomendasi film romantis Indonesia yang bisa kalian tonton, kali ini mimin nggak mau ketinggalan untuk memberikan juga rekomendasi film romantis barat yang pastinya bikin kalian terenyuh. Dari patah hati, sampai jatuh cinta! Ini dia rekomendasi film romantis barat, versi mimin. Check this out!
---
Chungking Express (1994)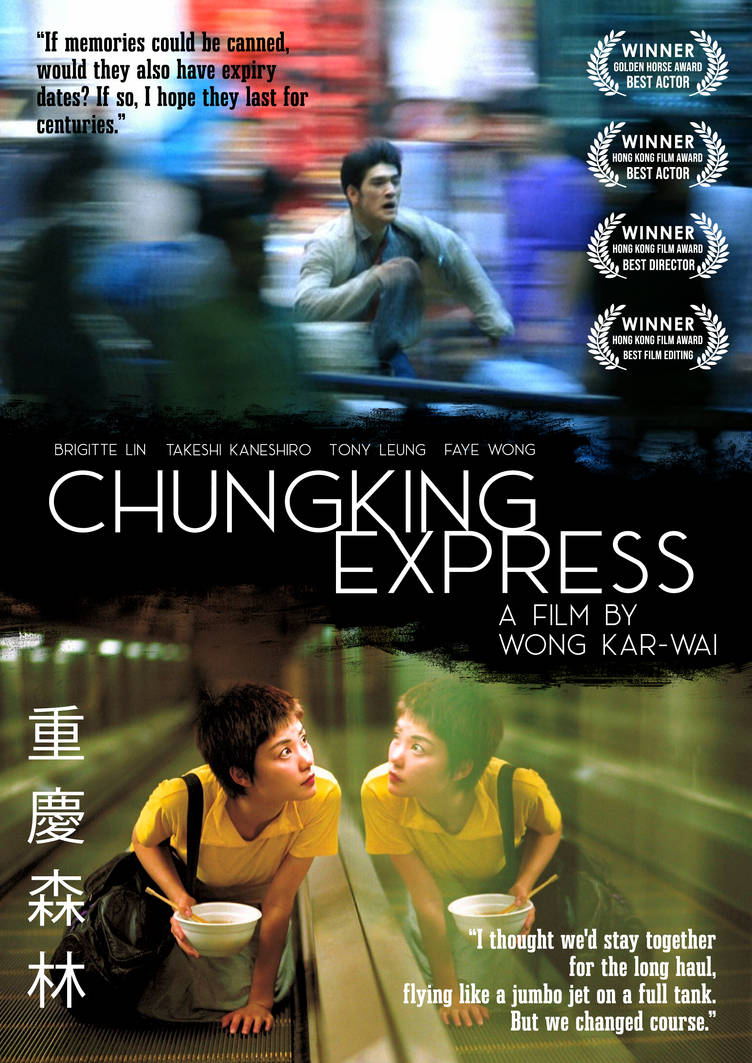 Menceritakan dua bagian cerita berbeda yang tidak saling berkaitan, tetapi dalam latar yang sama. Kisah pertama bermula dari seorang polisi bernama He Qiwu (Takeshi Kaneshiro), yang dalam film ini dikenal dengan nomor kode 223. Dia masih belum move on setelah diputuskan kekasihnya pada tanggal 1 April. Qiwu masih berharap itu adalah prank karena 1 April adalah Fools Day. Untuk memastikannya, ia menunggu selama satu bulan.

Untuk melimpahkan patah hatinya, Quwi membeli nanas kaleng dengan kadaluarsa tanggal 1 Mei, karena nanas adalah makanan kesukaan mantannya dan 1 Mei merupakan hari ulang tahun mantan itu. Hingga suatu hari, Qiwu bertemu dengan seorang gadis pirang dari Amerika yang tertipu oleh imigran India. Mereka bertemu di sebuah bar, dan mereka saling menceritakan masalah masing-masing.

Kisah kedua berlanjut pada polisi lainnya yang disebut Corp 663 (Tony Leung), ia juga masih berlarut-larut pada perasaan patah hatinya setelah diputusi oleh pacarnya yang seorang pramugari. Corp 663 merasa jika apartemennya tidak lagi sama setelah sang kekasih pergi. Untuk mengekspresikan patah hatinya, ia berbicara pada barang-barang di apartemennya karena setiap barang tersebut mengingatkan akan mantannya.

Namun, pada sisi lain, Faye (Faye Wong) seorang pelayan snack bar diam-diam jatuh hati pada Corp 663. Bahkan, saat ia menemui kunci apartemen Corp 633, Faye tak segan untuk memasuki apartemennya tanpa izin untuk membersihkan kamar tersebut.
Eternal Sunshine of the Spotless Mind (2004)

Singkatnya, film ini menceritakan tentang Joel Barish (Jim Carrey) yang pemalu dan lembut memulai hubungan dengan Clementine Kruczynski (Kate Winslet) yang berjiwa bebas.

Ketika mereka akhirnya berseteru dan berpisah, Joel pun berusaha untuk menghapus ingatannya dengan sang kekasih melalui prosedur penghapusan ingatan. Sebagian besar film kemudian berlangsung dalam pikiran Joel, selama prosedur penghapusan ingatan tersebut dilangsungkan.
500 Days of Summer (2009)

Last, film romantis barat selanjutnya ini menceritakan sosok Tom Hansen (Joseph Gordon-Levitt) dengan Summer Finn (Zooey Deschanel), asisten baru bosnya. Tom menyukai Summer tapi menyimpannya dalam hati karena Summer tidak mempercayai cinta.

Setelah lama bersama, mereka akhirnya saling menyukai. Namun setelah berjalan beberapa bulan, Summer memutuskan mengakhiri hubungan, sementara Tom terus berusaha memperbaiki hubungan mereka.
---
Nah, itu dia beberapa rekomendasi film romantis barat versi mimin yang pastinya bisa menemani akhir pekan santai kalian di rumah!