Mullet adalah jenis potongan gaya rambut yang belakangan ini cukup ramai digemari anak muda, terlebih potongan gaya rambut ini pertama kali populer di Indonesia pada tahun 80-an. Namun seiring perkembangannya zaman tren fashion memang terus berputar setiap kurun waktu sepuluh tahun sekali.
Nah, singkatnya gaya rambut mullet ini kan identik dengan rambut belakang yang panjang seperti yang sudah pernah dibahas di artikel sebelum-sebelumnya.
BACA JUGA: Gaya Rambut Pria Jadul Yang Gak Lekang Oleh Zaman!
So, lewat kesempatan kali ini gue akan memberikan alternatif bagi kalian yang kepengen cukur dengan gaya rambut mullet tapi rambut belakangnya belom panjang. Waduh, gimana tuh caranya? Mullet two block pendek solusinya!
---
Apa Sih Potongan Rambut Mullet?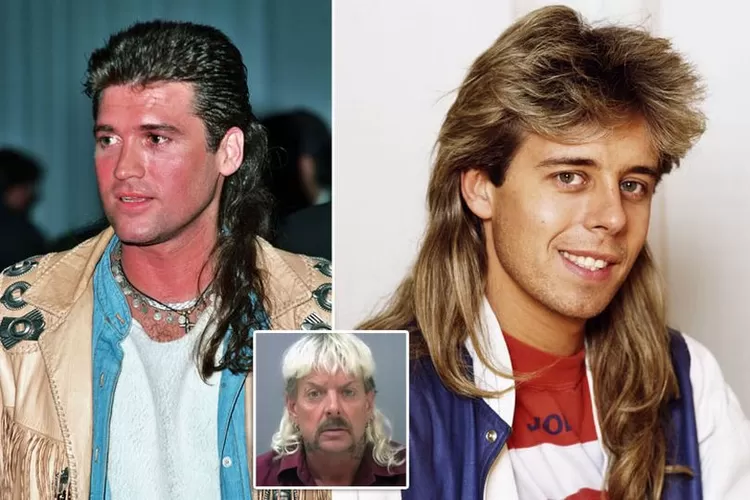 Mungkin lo pernah denger tentang potongan rambut ini, tapi nggak terbayang seperti apa bentuknya. Sebenarnya lo bisa cari foto band-band rock atau penyanyi dari dekade 80-an. Nah, kebanyakan dari mereka punya gaya rambut mullet panjang.
Pada dasarnya, mullet adalah gaya rambut yang bagian atas serta samping dipotong pendek, sementara bagian belakang dibiarkan tumbuh panjang. Kalo melihat gaya asli mullet dari dekade 80-an, dari depan akan terlihat rapi, tapi bagian belakang rambut terlihat gondrong. Makanya, dulu gaya rambut ini disebut "business at the front, party at the back" karena tampilan dari depan dan belakang benar-benar berbeda dan nggak nyambung.
Karena potongan rambutnya yang unik dan eksentrik, nggak semua pria berani dan pede untuk potong rambut gaya mullet. Ditambah lagi, gaya rambut ini sama sekali nggak cocok untuk pria yang kerja di kantor. Namun sekarang, gaya rambut mullet sudah dibuat modern dengan berbagai variasi, jadi kelihatan lebih keren dan edgy. Gaya rambut mullet Indonesia juga sudah banyak yang pilih walau potongannya beda karena mengikuti gaya mullet Korea.
Mullet Two Block Pendek
Ini adalah salah satu variasi perpaduan gaya rambut mullet two block pendek orang Indonesia yang bisa lo coba. Bagian samping ditipiskan dibuat fade tinggi atau sedang, sementara bagian atas dibiarkan agak panjang supaya rambut lebih bervolume.
Nah, untuk bagian belakang panjangnya tergantung situasi dan selera, kalo lo bekerja di sebuah korporat artinya rambut belakang lo nggak boleh terlalu panjang, namun kalo lo bekerja sebagai penggiat kreatif atau di sebuah start up, ya artinya boleh-boleh saja hahaha.
---
Sekian dari bahasan perihal mullet two block pendek pada kesempatan kali ini, ingat sebelum cukur rambut bergaya mullet ini alangkah baiknya kalian harus mengetahui beberapa jenis rambut yang sesuai dengan potongan dan bentuk wajah kalian, ya!
BACA JUGA: Gaya Rambut Pendek Pria yang Sesuai dengan Bentuk Wajah, Apa Aja Sih?