Siapa di sini yang baru denger nama Benzak Denim Developers atau sering disingkat sebagai BDD? Yoi, siapa sangka brand denim yang menganut "European denim and lifestyle" ini telah berdiri sejak tahun 2013 di Amsterdam. Benzak Denim Developers dikenal karena modelnya yang sederhana, nyaman yang dibalut dengan metodologi juga konstruksi yang berasal dari pengaruh dasar denim Jepang.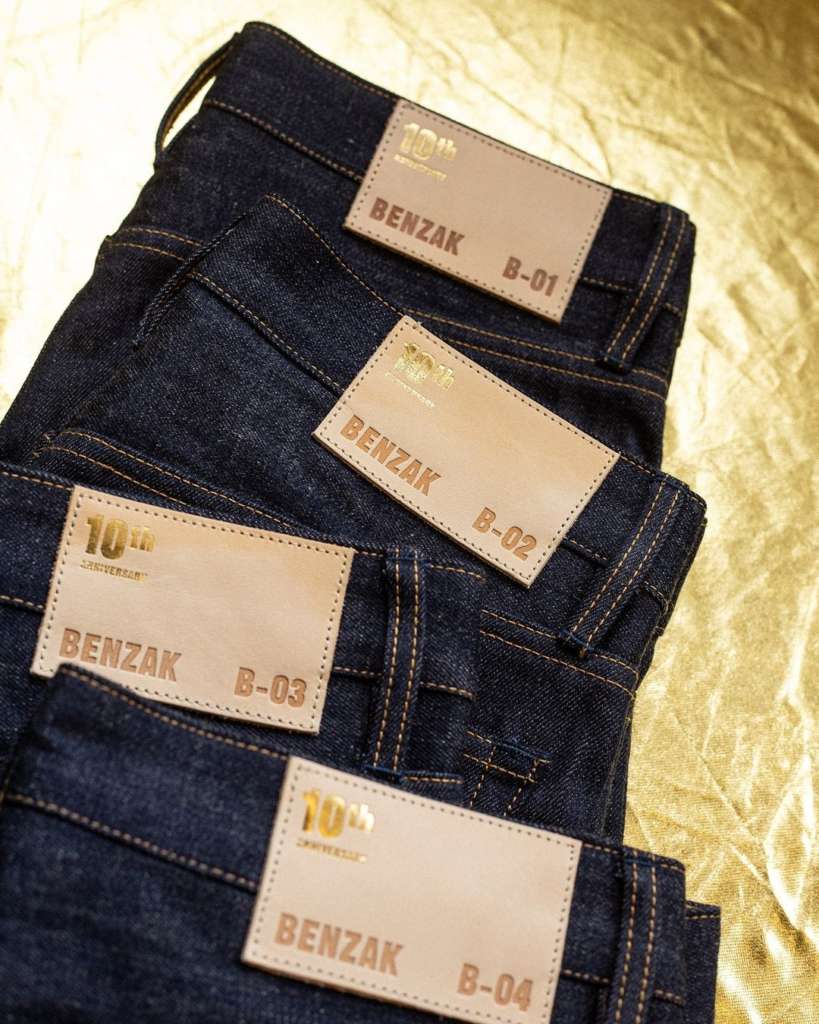 Di tanggal 27 September kemarin, Benzak Denim Developers dengan bangga mempersembahkan serangkaian artikel untuk Anniversary nya yang ke 10 tahun. Menurut sang pemilik brand, semuanya berawal dari produksi kecil-kecilan yaitu sekitar 6 pasang celana jeans yang dirilis melalui crowfunding pada tahun 2013 silam. Namun kini Benzak Denim Developers telah berkembang menjadi sebuah merek "mapan" yang dipuja oleh banyak penggemar raw denim di seluruh dunia.

Benzak Denim Developers resmi merilis artikel special anniversary nya secara terbatas dengan beberapa kode kecil di bawah sebelah kanan yakni, B-01 SLIM, B-02 STRAIGHT, B-03 TAPERED, and B-04 RELAXED sebagai tanda untuk membedakan varian cuttingan jeans. Jeans dengan bobot 15 Oz ini menggunakan kain denim ternkenal asal Itali yaitu Candiani Denim, yang dibalut dengan line selvedge berwarna gold atau emas. Ngga cuma line selvedge nya saja yang berwarna emas, pada bagian hardware seperti button juga tulisan pada leather patch nya pun berwarna gold yang super catchy.


Dari informasi yang kami dapat, jeans ini tersedia sebanyak 535 pcs dan akan segera tersebar ke beberapa officla retailer denim di seluruh dunia. Dan untuk harganya sendiri Benzak Denim Developers mematok harga €205,79 atau sekitar 3,3 jutaan aja nih sobat DB. Menurut kami ini masih terbilang cukup affordable mengingat artikel ten anniversarynya juga beberapa pertimbangan lainnya seperti material dan hardware sampe eksekusi produknya yang clean banget.
Kalian tertarik untuk meminang jeans ini? langsung aja meluncur ke official website Benzak Denim Developers atau klik link nya di sini!