Seperti yang kita tahu, mulai dari Levis, Nerf, dan Spider-Man, Crocs memang sudah banyak melebarkan sayap karena telah berhasil menggandeng brand–brand dengan rilisan kolaboratif yang membawa kesegaran baru. Lewat kesempatan kali ini, Crocs resmi mengumumkan lewat terkait kolaborasinya bersama The Hershey Company, yang kita tahu ialah sebuah perusahaan coklat terkemuka asal negara Paman Sam.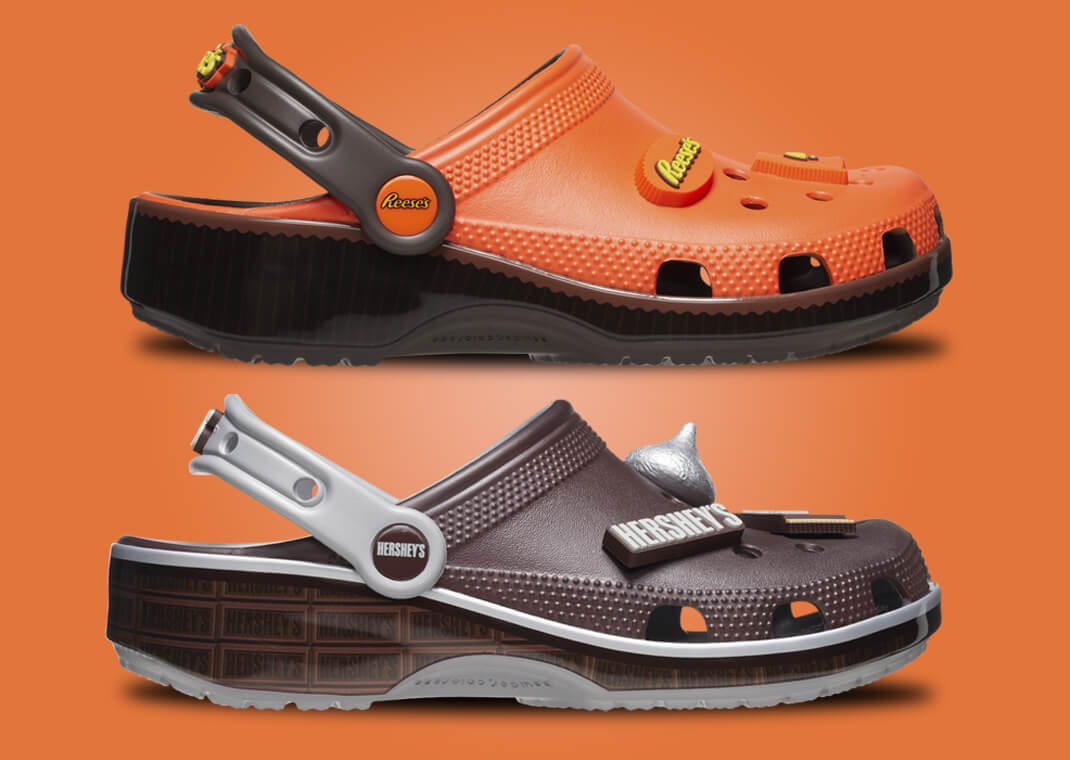 Lewat kolaborasi ini berhasil melahirkan sebuah Clogs yang direpresentasikan dengan elemen-elemen yang terinspirasi dari merek-merek ikonik Hershey's seperti Reese's Peanut Butter Cups, Hershey's Kisses, dan Hershey's Bar.
Clogs yang akan dirilis untuk kolaborasi ini berbentuk dua model: Pertama, yang mengedepankan Reese's Peanut Butter Cups akan memperlihatkan warna jingga khas cokelat peanut butter tersebut di bagian-bagian atasnya, dengan warna cokelat untuk midsole-nya, lengkap dengan logo Reese's di strap dan berbagai Jibbitz™ tematik. Kedua, Clogs yang sesuai Hershey's tampil dengan mengusung Hershey's Kisses dan Hershey's Bar, dan reference-nya sangat jelas dengan penggunaan corporate color milik sang pembuat cokelat, serta dengan Jibbitz™ yang sesuai.

Kabarnya, kolaborasi antara Crocs x The Hershey Company Reese's Peanut Butter Cup ini akan dirilis dalam ukuran GS, sementara Crocs x The Hershey Company Hershey's Kisses akan tersedia dalam ukuran wanita. Kedua model ini akan sudah bisa dibeli via webstore Crocs dari 29 September 2023 lalu dengan harga US$55 dan US$65.