Siapa sih yang bisa ngelupain konser Blackpink kemaren di GBK!? Eits, walaupun konser dua hari yang ngebuat kota Jakarta jadi diwarnai hitam pink ini udah lewat, lo masih bisa menjadi bagian dari Blackpink nih. Nah kebetulan banget, bagi lo yang mau menunjukkan kecintaan lo terhadap Blackpink, Kamengski ngerilis artikel Blackpink nih dengan ciri khas dari mereka yang menggabungkan personil blackpink dengan bootleg, so kali ini mimin mau ngasih honest review buat kaos yang satu ini. Kalo gitu, lo baca dulu nih spec-nya sob!
---
SPECIFICATION
– 2 color (black and white) for Jennie tee
– Cotton Combed 20s for Lisa, Jisoo, Rose and Jennie (Black)
– White Heavy Cotton 18s for white Jennie
– Plastisol screen print on graphic
– Tyvek and woven label
– Corona finger or keychain
FABRIC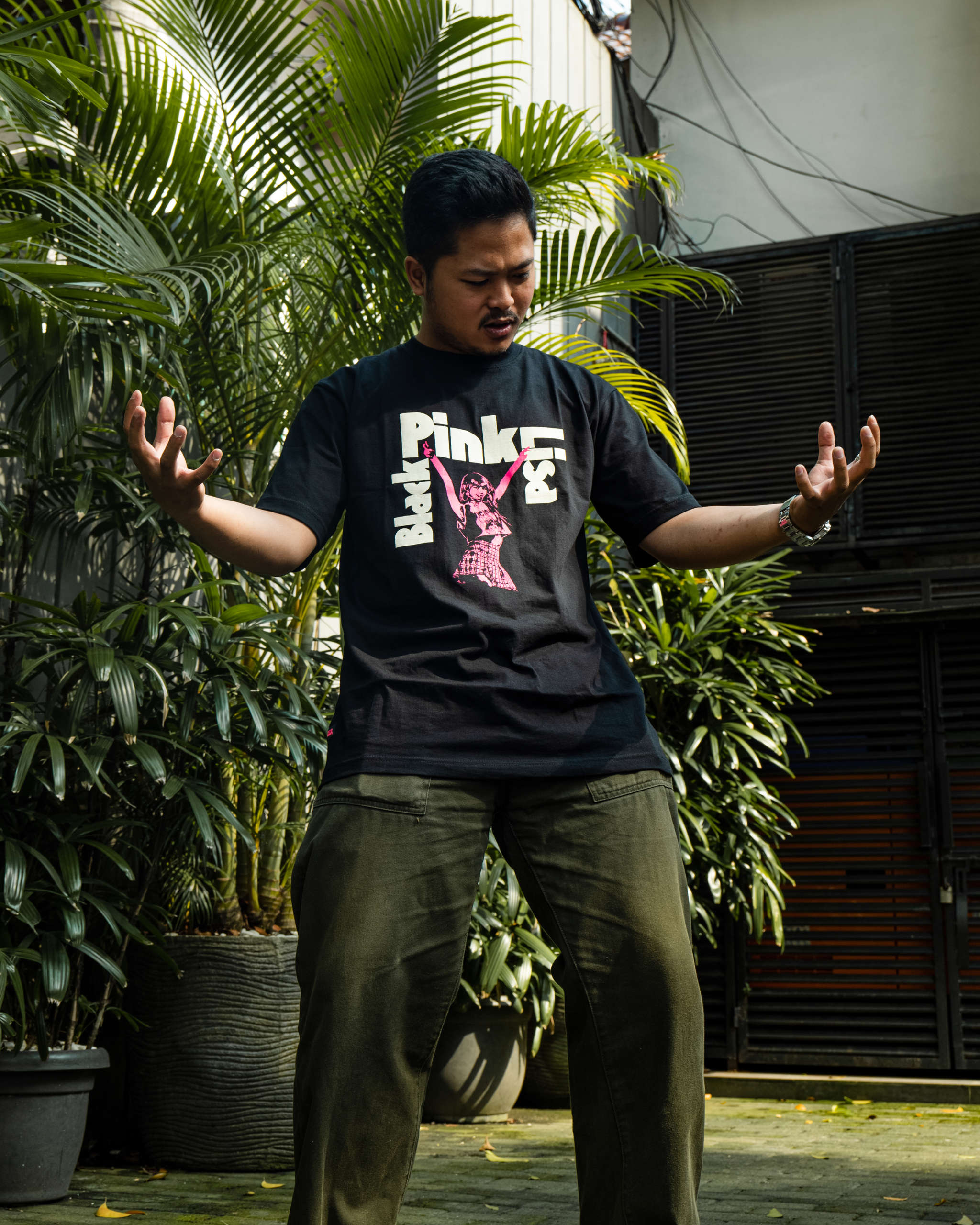 Secara fabric yang digunakan di baju Blackpink ini sama dengan baju yang digunakan di baju pada umumnya, yaitu berbahan combed yang nyaman untuk dipakai, namun yang membedakan hanya ketebalan bajunya yaitu dari 18s sampai 20s. Kemudian untuk bahannya sendiri walaupun memiliki ketebalan di angka 18s sampai 20s, baju ini tidak membuat penggunanya mudah keluar keringat atau merasa panas saat digunakan untuk kegiatan sehari-hari terutama di perkotaan. Keseluruhan untuk baju dari Kamengski dengan artikel Blackpink ini tidak memiliki masalah dalam fabric-nya.
CUTTING

Untuk cuttingan pada baju member Blackpink ini jika hanya dilihat melalui foto-foto katalognya dapat dikatakan cukup menjanjikan. Namun, ketika digunakan saat fitting secara langsung ada beberapa hal yang dapat di highlight yang sedikit dirasa agak mengganggu bagi kami, yaitu pada bagian panjang baju yang terlalu panjang sedikit saja. Kemudian pada bagian leher terasa terlalu naik sehingga dapat membuat mudah terlipat dan tidak menutup kemungkinan akan membuat sesak ketika digunakan. Selanjutnya untuk bagian ruang lengan yang diberikan tidak membuat aktivitas terganggu karena memiliki ruang yang cukup dan enak ketika bergerak. Jika dilihat dari atas sampai kebawah looks-nya pun masih oke walaupun seperti yang tadi mimin sebut agak terlalu panjang sedikit.
DETAIL
Pada semua kaos Blackpink ini tidak memiliki banyak detail yang ditawarkan, namun kita semua tau bagaimana daya tarik utama yang diberikan oleh produk-produk yang dirilis oleh Kamengski adalah design-design bootleg-nya. Untuk kaos Jennie memiliki dua warna yaitu putih dan hitam dengan menggambarkan wajah dirinya pada bagian belakang dan ditambah dengan logo JNE dalam frame oval. Tidak dibiarkan polos pada bagian depannya, kaos Jennie ini ditambahkan logo JNE pada bagian dada kiri untuk melengkapi bagian depannya.

Kemudian untuk kaos Rose menggambarkan logo ikonik tepung beras "Rosebrand" yang dipadukan dengan gambar Rose yang cukup besar pada bagian belakang dengan segala printilan logo tambahan pada kemasan tepung beras tersebut. Pada bagian depan kaos Rose memiliki tulisan pada bagian dada kiri dengan tulisan "Rose Blackpink".

Untuk kaos Lisa menggambarkan ilustrasi dirinya seperti album band heavy metal yaitu, Black Sabbath. Memiliki perpaduan tulisan warna putih dan ilustrasi dirinya yang berwarna pink. Namun untuk kaos Lisa hanya memiliki gambar pada bagian depannya saja, tidak seperti kaos Jennie dan Rose.

Kaos terakhir adalah kaos Ji-soo yang digambarkan ilustrasi mukanya di dalam logo brand sebuah donut yaitu "Jco" yang terletak pada bagian depan kaos. Pada kaos ini memiliki pola yang sama dengan kaos Lisa yang dimana hanya terdapat pada bagian depannya saja, namun pada kaos Ji-soo ini ditambahkan tulisan "J.soo Blackpink" pada lengan kirinya.

---
CONCLUSION
Overall artikel Blackpink merupakan baju dari Kamengski yang terbilang cukup ikonik, karena belum banyak brand atau label yang merilis produk bootleg K-pop kaya mereka. Cocok buat lo yang mau nunjukin ke temen-temen lo betapa ngefansnya lo sama Blackpink, terlebih bisa lo pake buat nongkrong dan pastinya cocok buat lo yang suka sama Blackpink. Namun tetap hati-hati ya, karena ada beberapa kaos yang nggak bisa asal setrika karena bakal ngerusak sablonnya, sisanya tinggal gimana lo ngerawatnya. Kira-kira lo mau kita review apa lagi nih? Sung request aja deh ke sosmed kita sob!