Edwin jeans kembali meluncurkan koleksi terbaru untuk Handcrafted Collections Premium Jeans dengan tema 'Every Winners Has Scars'. Tema ini terinspirasi bahwa untuk menjadi seorang pemenang butuh kerja keras dan totalitas. Menjadi pemenang tidak harus 'Win Big' tetapi setiap bentuk hal kecil yang bisa kita kerjakan, adalah sebuah kemenangan. Pemenang untuk diri sendiri ataupun sebagai pemenang yang bisa menginspirasi orang sekitar.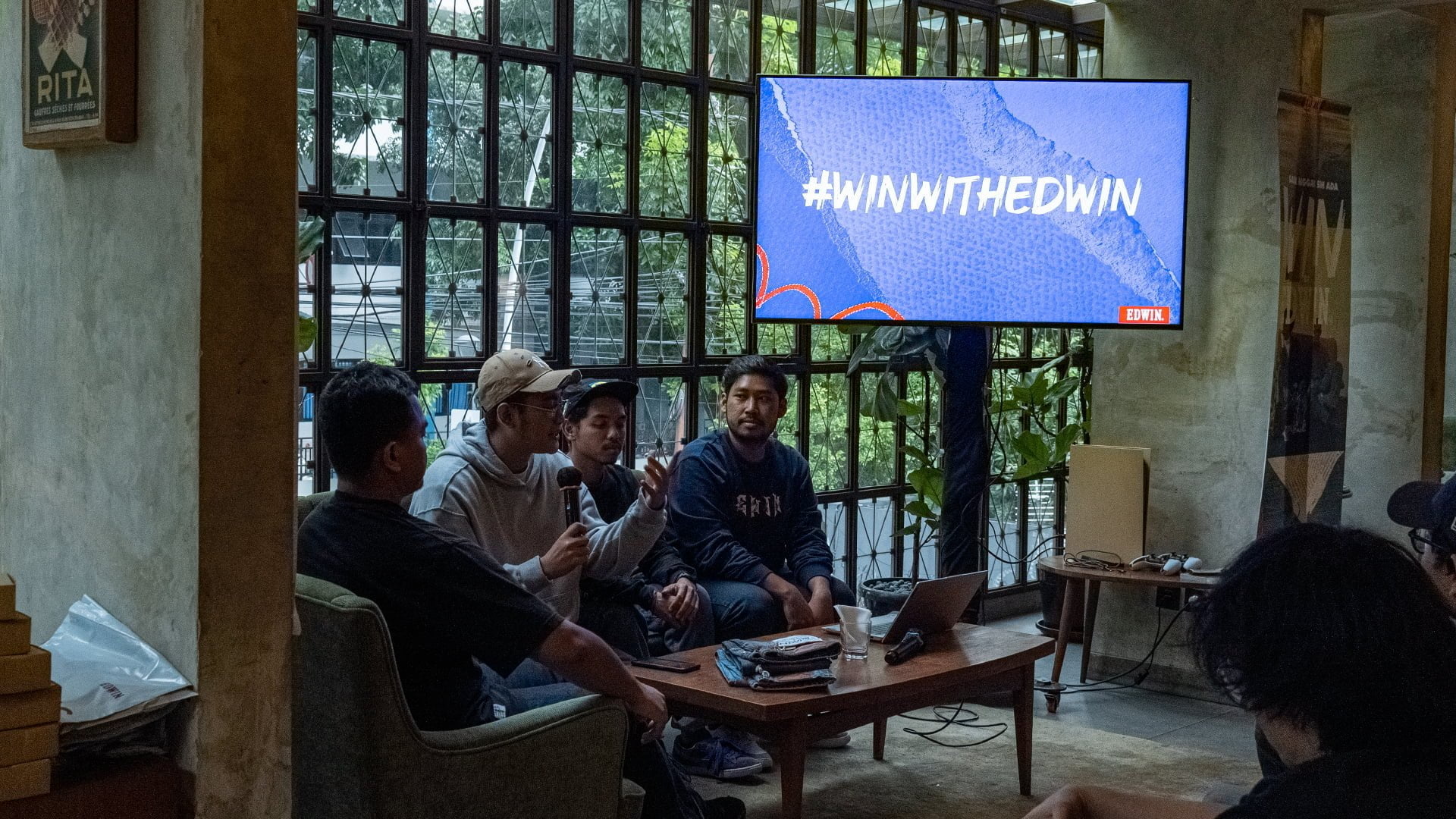 EDWIN Jeans Handcrafted menghadirkan koleksi dengan bahan material 100% cotton dengan additional process handcrafted wash dimana proses ini merupakan proses manual hand-made. Bahan denim yang digunakan bertipe slubs non stretch untuk 801 Handcrafted Reguler, dengan kombinasi detail hand-made washing destroy, scrapping, crinckle, and anatomic. Ada 4 varian warna untuk koleksi untuk 801 Reguler Fit yaitu Blue Ages Destroy, Blue Clapperclaw, Blue Patches, dan Blue Scrape. Sedangkan untuk 802 Handcrafted Slim Fit, ada 2 warna yaitu Black Ages Destroy dan Black Perforated.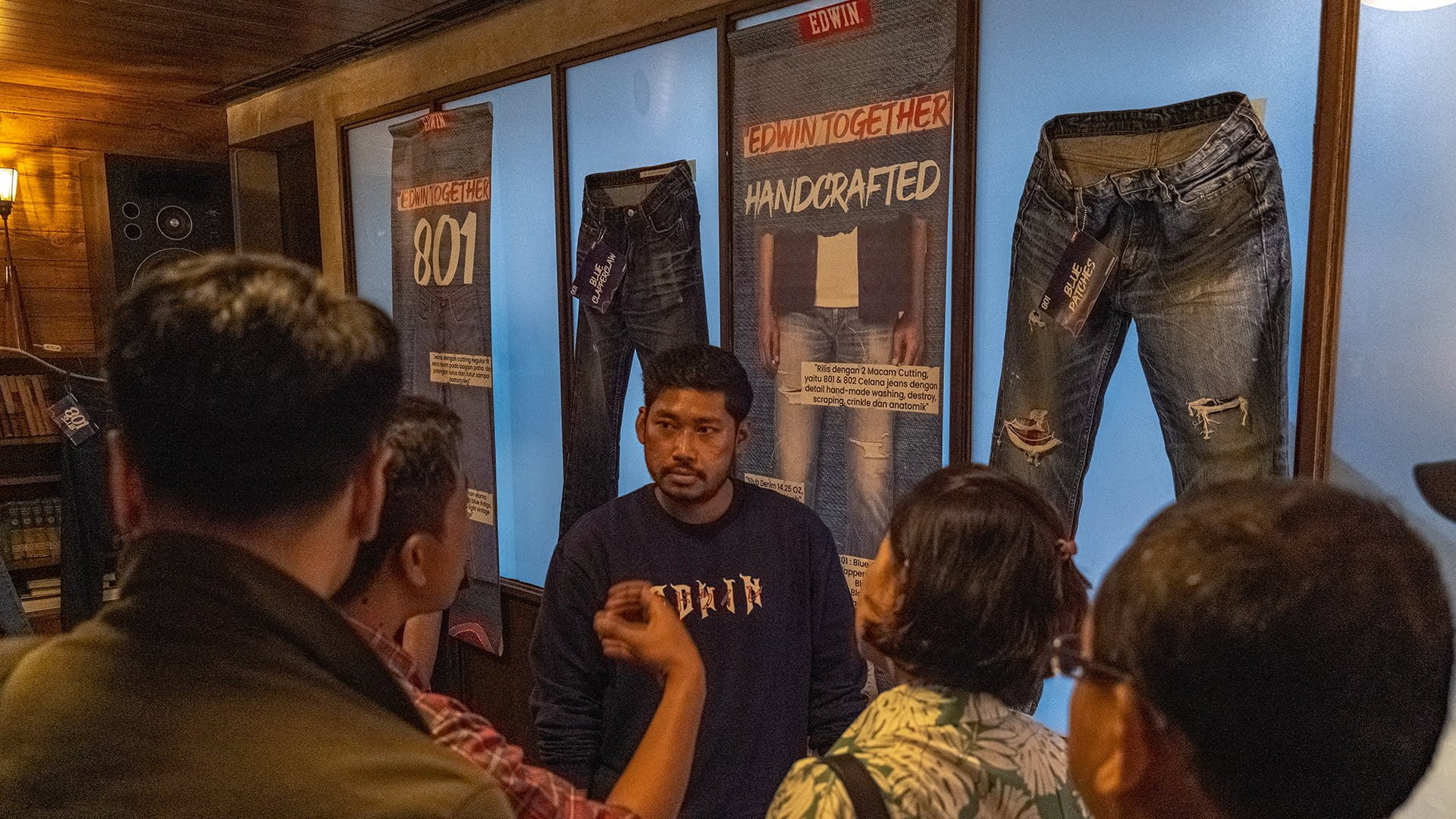 Dalam acara bertajuk 'Edwin Together' yang diselenggarakan 15 Maret 2023 lalu di Little League Jakarta, Reno Riandri selaku Brand Marketing Manager EDWIN Jeans sendiri menjelaskan, bahwa tahun ini EDWIN Jeans Indonesia ingin lebih dekat dengan para pecinta denim. Terlebih varian produk yang makin beragam mulai dari 801, 802, 812, 803, dan Handcrafted Collections yang telah diluncurkan. Nggak menutup kemungkinan, #WINWITHEDWIN pun kini telah dihadirkan dan dibentuk untuk lebih mengajak orang-orang atau semua lapisan masyarakat agar dengan bangga memakai produk EDWIN di setiap aktivitas dan kesempatannya.

"Tahun ini Edwin juga berkolaborasi dengan Darahkubiru sebagai Indonesia's Premier Denim and Men's Culture, Lifestyle & Community. Kolaborasi ini pun juga diharapkan agar EDWIN bisa lebih dekat dengan para Denim Enthusiast. Kami ingin bisa mendengar apa yang mereka mau, produk seperti apa yang mereka inginkan dari Edwin", ujar Reno.

Pada acara peluncuran koleksi Handcrafted bertajuk 'Edwin Together' yang digelar dibilangan Jakarta Selatan ini, turut pula dihadiri oleh teman-teman dari komunitas denim, content creator, dan KOL Fashion & Lifestyle. Reza Adhiatma, salah satu content creator yang juga cycling enthusiast mengungkapkan bahwa dia sangat menanti koleksi Handcrafted dari Edwin Jeans Indonesia.

"Udah nunggu lama banget kalau Edwin bakalan ngerilis koleksi Handcraftednya. Aku juga pakai koleksi yang 801 slub dan soft collections. Sebenarnya aku juga ada alasan kenapa milih produk Edwin ini, karena keseharian aku emang aktif untuk bersepeda akhirnya aku mencari jeans yang nyaman serta ruang geraknya juga enak dan bisa membebaskanku ketika bersepeda. Menurutku Edwin emang benar-benar menawarkan apa yang diinginkan oleh audience sih. Bahannya good quality, dipakainya nyaman, dan harganya juga affordable. Benar-benar cocok untuk dipakai oleh para pemenang", ujar Reza.
---
Event launching ini sekaligus juga menjadi peluncuran official website EDWIN JEANS INDONESIA www.edwinjeans.id. Dapatkan penawaran eksklusif yang berlangsung HANYA 3 HARI untuk koleksi Handcrafted 801 & 802 dari Rp. 699.000 menjadi Rp. 199.000. Tersedia size 28-44 dengan fitting regular dan slimfit. Penawaran hanya berlaku di official website EDWIN JEANS INDONESIA dari 15-17 Maret 2023.