Saatnya kita beralih sedikit dari jeans dan coba mengeksplor produk denim lainnya. Lee 101 juga mengeluarkan beberapa macam produk denim lain selain jeans dan kita akan membahas salah satu produknya yaitu kemeja western ala Lee 101. Kemeja ini merupakan kemeja western klasik yang dikeluarkan oleh Lee dan memiliki ciri khas western shirt pada umumnya ditambah dengan desain-desain unik ala Lee.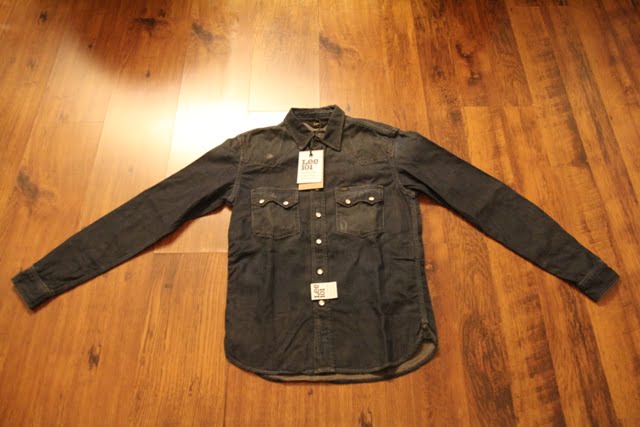 Tampilan keseluruhan dari kemeja ini adalah sebuah kemeja western klasik dengan 2 buah pocket dan terbuat dari bahan denim LHT yang sudah memiliki efek worn out. Efek worn out yang diberikan di kemeja ini tampak sangat natural dan menambah kesan vintage yang kental pada kemeja ini. Cocok bagi yang memang mengincar kemeja western dengan warna fading yang menarik. Desain dari kemeja ini cukup klasik, dengan 2 buah sawtooth pocket yang cukup populer serta penggunaan gusset di bagian side seam dimana side seam tersebut diberikan triple stitching untuk kekuatan dan tampilan yang rugged.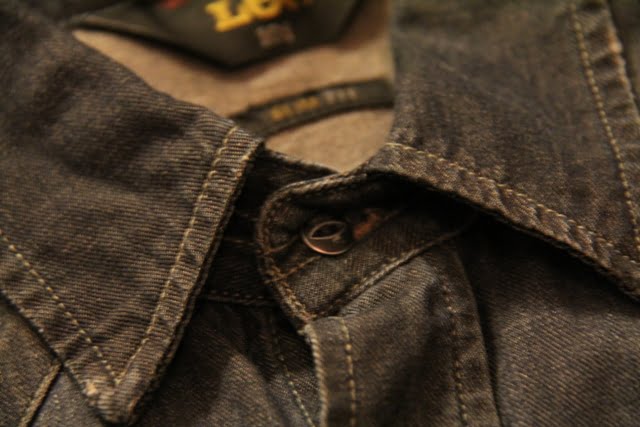 Kami selalu suka cat's eye button pada kemeja, dan kemeja ini menampilkan cat's eye button di bagian kancing kerah, sementara untuk kancing di sepanjang placket tetap menggunakan snap pearl button yang menjadi ciri khas kemeja western. Detail lain yang menarik adalah penambahan label di bagian dalam placket yang bertuliskan tanda tangan H.D. Lee yang menambah kesan vintage pada kemeja ini.



 ——————————————————————————————–
It's time to turn our eyes away from jeans for a while and start exploring other denim product. Lee 101 release a couple of other denim product and one of their product we're going to review now is their Lee 101 denim shirt. This is a classic western shirt released by Lee and got all the classic details of western shirt with a twist and unique design from Lee.
From the overall looks, we can see that this is the typical classic western shirt with 2 chest pockets and the denim is an prewashed LHT denim with an interesting faded out looks. The worn out looks from this shirt is pretty natural and adds a vintage feeling to the shirt. This will appeal to people looking for a faded western shirt to go along with their chino or other pants. The design is pretty standard, with 2 sawtooth pockets and a triple stitched side seam that ends with a gusset. The triple stitching makes it looks more rugged.
We always love cat's eye button on shirt and this shirt offer you with a metal cat's eye button in the collar button, while all the other button along the placket uses a snap pearl button often found in most western shirt. Other unique detail is the addition of a label in the placket that shows H.D. Lee signature that adds more vintage feeling to the shirt.