Salah satu hal paling ikonik pada brand Lee sebagai brand jeans adalah penggunaan zipper sebagai pengganti button pada fly suatu jeans. Seperti sudah dibahas di postingan sebelumnya mengenai kelahiran 101, Lee mulai memperkenalkan Riders dan Cowboy jeans mereka pada tahun 20an dan pada saat itu mereka sudah menggunakan u-saddle crotch dan button fly. Setelah memperkenalkan fitur-fitur tersebut yang terbukti populer di kalangan koboi, Lee pun selanjutnya terus berinovasi dengan memasangkan zipper pada produk jeansnya.
Lee mulai memasangkan zipper pada produk Lee Cowboys-nya dan produk-produk yang menggunakan zipper umumnya diberikan akhiran Z, seperti pada contoh Lee 101Z. Lee adalah brand yang pertama kali memperkenalkan zipper pada produk jeans pada tahun 1926 untuk menggantikan button fly. Penggunaan zipper digunakan untuk mempermudah pemakaian celana yang dirasa lebih susah dibuka dan dipakai jika memakai button. Semenjak Lee menggunakan zipper pada celananya, brand lainnya pun mulai menggunakan zipper untuk produknya dan pada tahun 50an, zipper mulai lazim dan banyak digunakan pada produk jeans brand lain.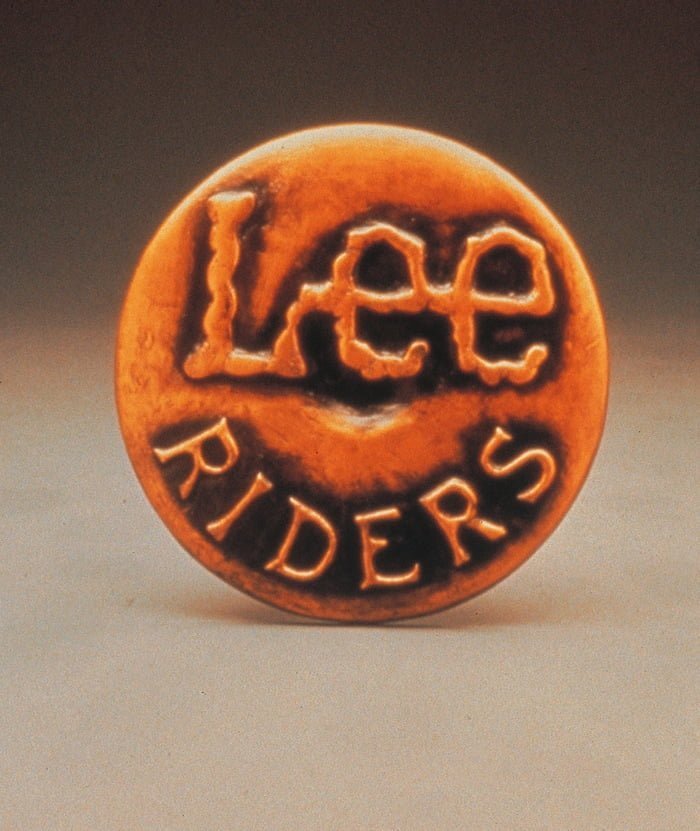 Produk Lee 101Z dengan zipper pertama kali dikeluarkan pada tahun 1926 dan lengkap dengan fitur-fitur yang disukai para koboi seperti U-saddle crotch yang dibuat untuk menambah kenyamanan ketika memakai celana khususnya ketika menunggang kuda di sadel. Produk 101z ini ketika pertama kali keluar juga merupakan produk yang berfitur tailored sizing yang berdasarkan ukuran rise, seat dan juga proporsi inseam, sehingga produk ini memiliki fit yang bagus.


Lee sering menggunakan zipper bermerek Gripper Zipper pada produk-produk 101z lamanya. Namun selain pada produk jeans, Lee juga menggunakan zipper pada produk-produk lainnya seperti pada jaket 91-B dan juga Overall dan Union Alls milik Lee yang diberi nama Lee Whizit. Nama Lee Whizit lahir dari kontes penamaan produk overall yang menggunakan zipper dan sesuai dengan suara yang dihasilkan ketika membuka tutup zipper di overall.



PS: Bahas juga sejarah Lee di forum.
——————————————————————————————————
One of the most iconic thing from Lee as a jeans brand is the zipper they use in their jeans. As we already post about the birth of 101, Lee started to launch their Cowboy and Riders jeans in the 20s and at that time they already introduce u-saddle crotch and button fly on their jeans. After that introduction which proved to be popular for cowboys, Lee continues to innovate by adding zipper on their jeans.
Lee started to add zipper in their Lee Cowboys line and with that addition comes an addition on their product name which usually ends with Z, like in Lee 101Z. Lee was the first brand that introduce zipper on jeans in 1926 to replace the old button fly. Using zipper is basically helps people to wear their jeans compared to the old style button fly. Since that zipper introduction, other jeans brand started to apply zipper to their product as well and it becomes somekind of a trend in the 50s.
The world's first ever zip fly jeans – 101Z went to the market, featuring tailored sizing that based on the rise and seat proportions as well as inseam measurements.  This zip fly jeans also has features like the U-shaped crotch for added comfort.
Lee usually use Gripper Zipper for their 101z products. Lee also use zipper for their other product such as on their 91-B work jacket and their new Overalls named Lee Whizit. Lee launched a contest to name its new Overalls and the winner is Lee Whizit, inspired by the sound the closure makes as it whizzes up and down.
PS: You can also discuss the history of Lee in forum.