Selain penampilan dan berpakaian yang baik dan menarik, para pria biasanya mengandalkan sebuah parfum untuk memikat wanita yang sedang dipuja hatinya. Survey membuktikan kalo beberapa wanita prefer cowo yang wangi loh!
Walaupun kalian punya penampilan yang keren, wanita tetep bakal kabur kalo kalian ngga merawat badan kalian dengan baik sehingga mengeluarkan "aroma syurga". Oleh sebab itu, pada bahasan kali ini kami mau membahas mengenai parfum pria yang disukai wanita!
Penasaran kan parfumnya itu apa dan pengen segera kalian buktiin? Sung simak sampe habis!
---
Menurut beberapa sumber dan pengalaman mimin, wanita cenderung menyukai karakter wangi yang sweet alias manis. Hal ini disebabkan karena (sepengetahuan mimin) parfum wanita banyak yang berkarakter manis. Parfum manis pun dapat dipakai juga loh oleh pria! Memang, parfum manis gak terlalu versatile penggunaannya karena kalo kalian maksa pake parfum manis di siang hari bolong yang panas bikin keringetan, baunya malah jadi cloying alias ganggu orang sekitar!
Setelah menelusuri beberapa sumber, mimin mau coba ngumpulin nih parfum yang memiliki karakter wangi manis yang bisa kalian coba buat tebar pesona ke wanita pujaan hati kalian! Cekidot!
Viktor & Rolf Spicebomb Extreme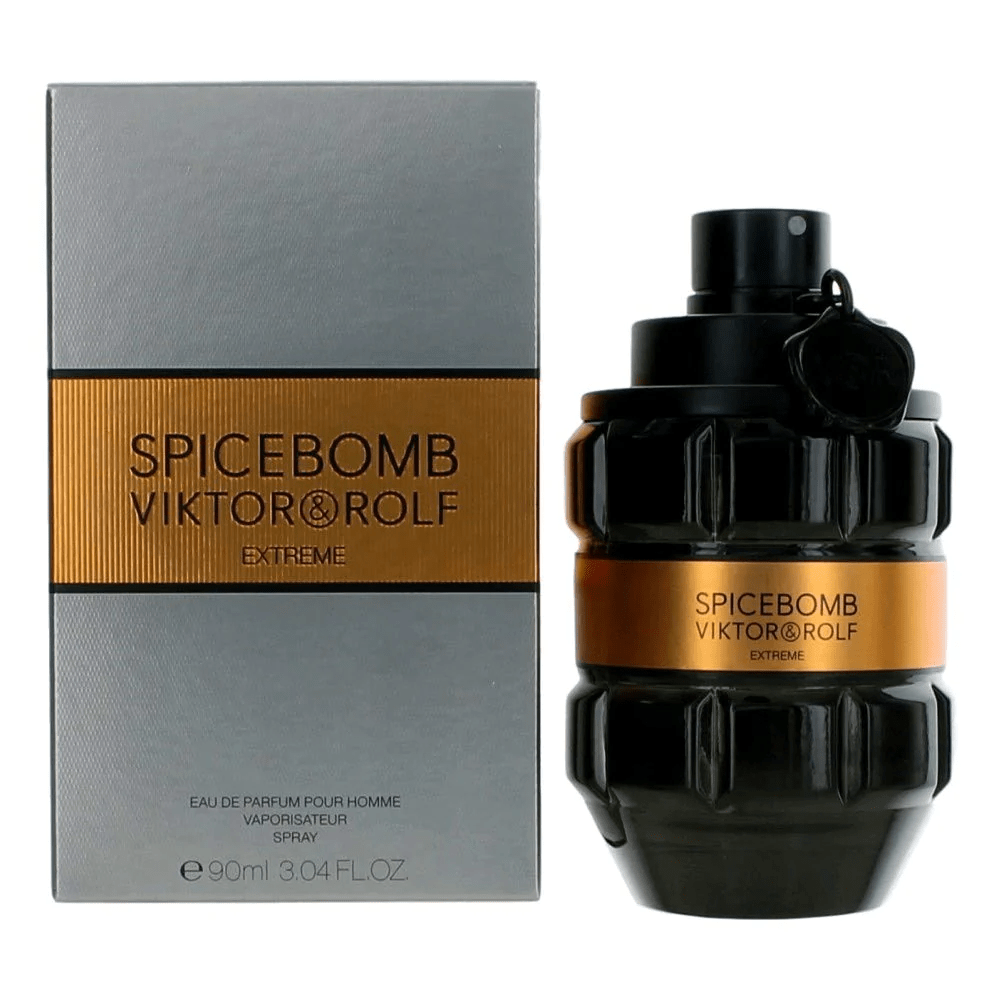 Yang pertama kalian bisa menggunakan Viktor & Rolf Spicebomb Extreme nih, yang merupakan flanker dari the original Spicebomb. Parfum ini merupakan pengembangan dari versi sebelumya yang memiliki konsentrat EDT. Dengan kata lain, Spicebomb Extreme memiliki konsentrat EDP yang memilki karakter lebih bold dibanding pendahulunya. Secara garis besar, parfum ini masih memiliki wangi tembakau dan lada yang memberi kesan fresh spicy, ditambah vanilla yang memberikan sentuhan sweet yang sensual. Cocok dipake saat kalian night date bersama pasangan kalian!
Tom Ford Oud Wood

Parfum kedua yang bisa kalian coba merupakan parfum yang cukup legendaris keluaran Tom Ford nih, tepatnya bernama Oud Wood! Parfum ini memiliki karakter wangi sweet yang cukup dark & intimate berkat perpaduan oud dan vanilla serta lada yang menghasilkan wangi yang memberikan kesan misterius, sensual, and warm!
Mugler Angel Men Pure Malt

Parfum ketiga merupakan barang ghoib yang kalo kalian nemu di marketplace, mending langsung sikat tanpa babibu! Pure Malt dari seri Mugler Angel Man ini terkenal dengan boozy sweet scent-nya yang sexy abis, sekaligus performanya yang gahar! Butuh bukti? Coba aja cari parfum ini di marketplace atau toko langganan, itu juga kalo ada (kalo nemu boleh kontak mimin :p).
Chanel Allure Homme Sport Eau Extreme

Yang terakhir ini merupakan parfum yang paling versatile di antara yang lain nih! Parfum keluaran Chanel ini terkenal dengan karakter wangi yang manis sekaligus fresh secara bersamaan. Perpaduan mandarin orange dan tonka bean racikan Chanel terkenal susah diikutin nih. Selain bisa dipake seharian, enak banget wanginya, performanya pun oke punya. Cocok lah jadi juara parfum pria yang disukai wanita!
---
Di antara empat parfum di atas, kalian ada yang udah pernah dicobain, atau punya semuanya? Layak gak jadi parfum pria yang disukai wanita?