Dari sekian banyak brand denim yang ada di Indonesia, pastinya masing-masing punya konsep juga idealis berbeda-beda yang mereka terapkan sendiri ke dalam produknya. Semakin banyak dan serius detail pada jeans, maka akan menggambarkan semakin bagus juga produknya, namun di satu sisi tentu ada harga yang musti kalian bayar. Memang di Indonesia sendiri tercatat lebih dari 10 brand denim Indonesia yang kini namanya sudah melambung tinggi hingga dikenal oleh pasar dunia, baik Asia maupun Eropa. Kami yakin tidak semua memiliki kemampuan untuk membeli jeans yang mahal-mahal, tapi hampir semua memiliki keinginan yang sama yaitu "jeans yang punya kualitas mumpuni dengan harga yang ramah di kantong".
Untuk itu lewat tulisan ini gue bakal kasih rekomendasi denim enam ratus ribuan yang terbilang cukup serius dalam mendevelop produknya, jadi menurut gue sayang kalo satu diantara empat produk jeans di bawah ngga lo masukin ke list keranjang kalian!
1. EARTHY GENOVA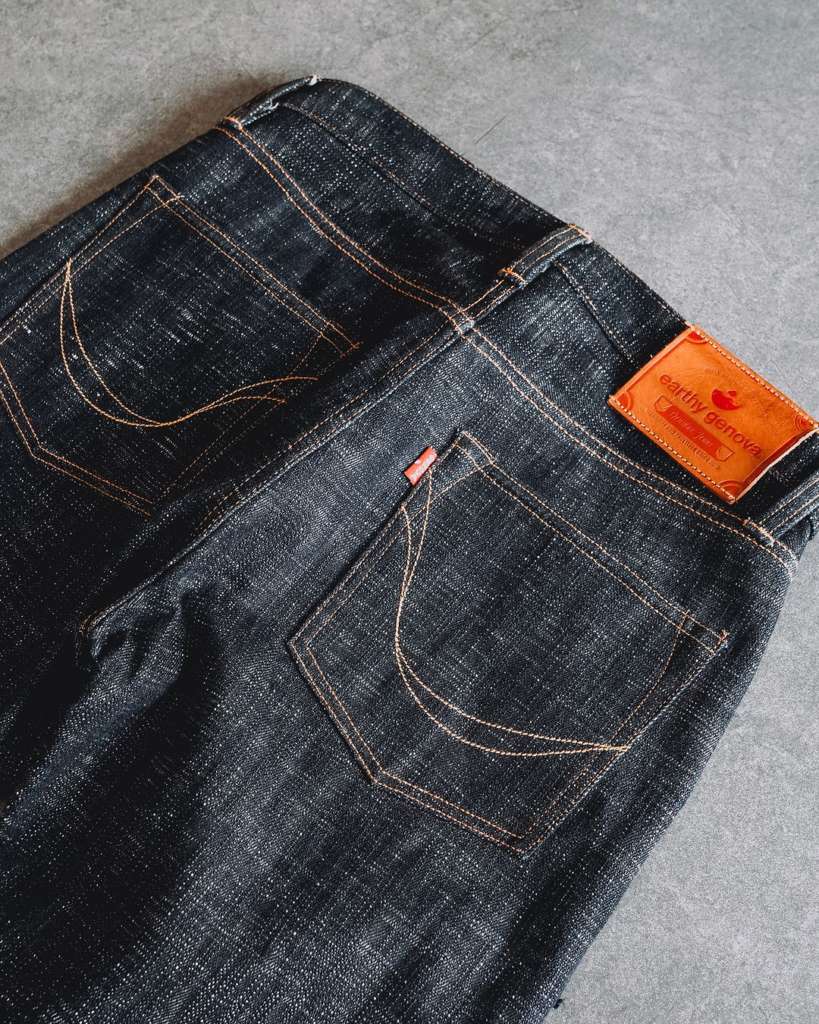 Meskipun terbilang baru berkecimpung di dunia perdeniman, Earthy Genova yang merupakan brand asal Bandung kini namanya semakin dikenal lantaran produknya yang berjudul "LYNX" sedang diselenggarakan denim kontes dengan hadiahnya yang mencapai 70 Juta, dimana hadiah utamanya yaitu Vespa matic. Kami juga mengakui dari segi produk yang mereka sajikan cukup rapih bahkan sangat layak untuk menjadi salah satu koleksi kalian di rumah. Seperti pada artikel NEO LYNX dengan bobot 17 Oz slubby texture yang ganas ini dibanderol dengan harga berkisar Rp. 599.000 alias 600.000 kurang 1.000 perak!
2. THE DENIM STATION

Lalu yang selanjutnya ada brand asal Klaten, Jawa Tengah yaitu The Denim Station dengan artikel Aswatama 15 Oz nya. Dengan mengusung konsep khas jawa yang kental, The Denim Station namanya mulai dikenal oleh sebagian besar denim head khususnya di Indonesia lantaran produknya yang terbilang simple dan yang pasti punya tampilan yang clean. Jeans ini dibanderol dengan harga Rp. 629.000 yang kini sedang ada diskon menjadi Rp. 597.550 aja loh. Ohiya belum lama juga kami sempat ngereview salah satu artikelnya yang berjudul Mintaraga, kalian bisa cek honest reviewnya di Tiktok Darahkubiru ya!
3. Blue States Denim

Nah kalo yang satu ini mungkin kalian udah ngga asing lagi dengan namanya, yap Blue States Denim yang merupakan brand asal Jakarta. Dengan konsepnya yang denim banget, kini produknya sudah dikenal oleh pasar denim dunia loh, khususnya Belanda. Hal ini dikarenakan mereka pernah mengikuti Denim Days Festival yang diselenggarakan di Amsterdam tahun 2022 kemarin, dan menurut kami ini sebuah perjalanan yang luar biasa. Oh iya back to topic, diantara produk-produk milik Blue States Denim, artikel Shanghai Blue dengan harga Rp. 672.000 ini lah yang menurut gue cocok buat dimasukin ke list keranjang kalian!
4. INDIGO TERRYTORY

Dan untuk yang terakhir agak special nih, sebuah brand asal Bogor yang baru aja terbangun dari tidurnya yang cukup panjang, yap Indigo Terrytory. Berawal dari keisengan seorang pemuda yang bernama Danny Lista atau kerap disapa Danny Enthusisast ini baru aja ngerilis 2 artikel yaitu Fine Slub dan Master Slub. Dengan eksekusi yang ngga main-main juga detail yang ciamik, jeans di atas "Master Slub" dibanderol dengan harga berkisar Rp. 598.000 alias 600.000 kurang dua rebu!
___________________________
Nah dari ke empat jeans enam ratus ribuan di atas, mana nih yang akan dimasukin ke list keranjang kalian?!