Real McCoy's 613 adalah standard straight model yang dibuat dengan 13.75 oz denim. Model ini memiliki rise yang tinggi dan cutting straight seperti layaknya cutting pada tahun 40-50an. Jeans ini dibuat dengan menggunakan katun Amerika dan indigo dari Jepang dengan kualitas baik dan dibuat di pabrik McCoys di Okayama, Jepang. Brand Real McCoys denim sendiri sudah tidak difokuskan untuk memproduksi denim lagi melainkan dipindahkan ke brand Joe McCoy sebagai spesialis casualwear dan denimwear.
Review The Real McCoy's 613 – oleh Nuk1
Alhamdulillah akhirnya salah satu dari sekian banyak wishlist gw terpenuhi, yaitu the Real McCoy's S613. Kalo dari tulisan di atas di katakan bahwa jeans Real McCoy's sekarang udah ga di produksi jeans lagi, tapi sekarang pindah ke Joe McCoys, dan yang sangat disayangkan adalah gw ga bisa dapetin yang pake Arc. Di cuttingan S613 ini ada 3 macem, yang pertama yaitu S613, S613a, dan S613XH (extra heavy). Ketiga jeans ini bisa dibilang sangat sulit didapat, apalagi banyak orang yang ngincer juga, terutama S613a.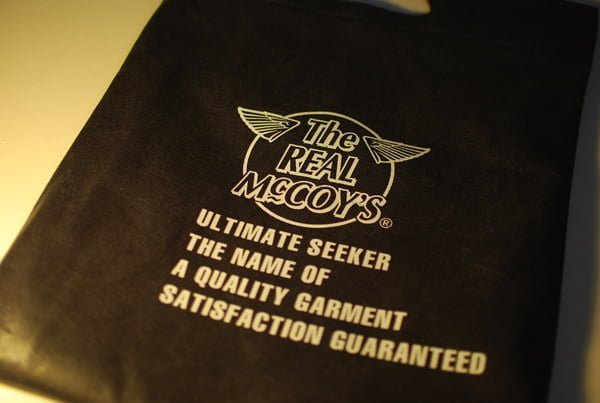 Tadinya gw berencana untuk ngambil McCoys yang satu itu, tapi berhubung adanya size besar jadi apa daya. Review kali ini masih banyak yang kelupaan gw foto, seperti waistband, stampel di bagian lining pocket, peek-a-boo selvedge, dll. Sangat senang bisa punya salah satu dari produk Real McCoys ini, selain tekstur jeans yang sangat lembut dengan berat 13.75 oz ini menjadikan jeans ini sangat nyaman ketika dipakai. Jeans ini me-repro cutting Levi's tahun 1947 (setelah perang dunia ke II).






Cerita dan review dari teman kita Nuk1
PS: Kami akan lebih banyak lagi mengangkat review-review dari rekan-rekan dan member darahkubiru forum yang dianggap bagus dan menarik dari thread Denim Review. Tunggu review dari teman-teman kita selanjutnya!