Pop art adalah aliran seni yang yang mengangkat suatu hal yang populer sebagai tema atau konsep yang digunakan dalam karyanya. Banyak yang mengira kalo pop art adalah seni populer karena pop sendiri dalam nama aliran ini berasal dari kata popular. Padahal bukan karyanya yang populer, namun subjek yang diangkatnya yang populer. Lalu, apa yang menjadi seni pop art ini menarik? Yuk, simak sampe habis!
---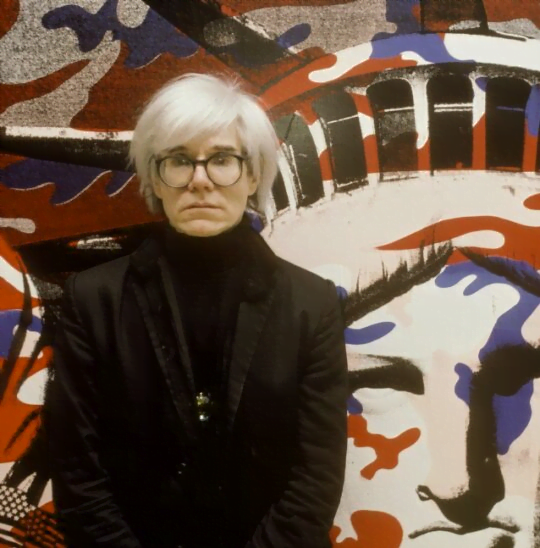 Ngomongin soal pop art, terdapat seorang seniman yang namanya sangat melekat dengan aliran seni ini, siapa lagi kalo bukan Andy Warhol! Seperti yang kita tau, Andy Warhol adalah seorang ilustrator yang terkenal dengan karyanya yang berlawanan dari seni klasik atau abstrak. Namun, cetak sablon Marilyn Monroe dan Campbell's Soup-nya secara cepat membuat dirinya meroket dan masuk ke jajaran seniman papan atas dan menjadi ikon pop culture!
Selama tahun 1950-an, Warhol sukses dalam karirnya sebagai ilustrator untuk beberapa majalah terkenal seperti Vogue, Harper's Bazaar, dan The New Yorker. Warhol juga bekerja di bagian produksi periklanan dan perancang window display untuk beberapa retailer lokal New York. Memasuki tahun tahun 1960-an, karya Andy Warhol mulai meledak dan membuatnya melegenda hingga sekarang.
Bicara soal karyanya, desain yang Andy Warhol ciptakan tidak lepas dari suatu hal yang populer, walau terlihat sederhana tapi terdapat pesan kuat yang disampaikan di setiap karya yang ia ciptakan. Karena tercipta di tahun 60'an membuat desain ini masuk ke kategori vintage untuk zaman sekarang. Tapi, vintage design ini sangat melegenda dan pasti masih sering kalian jumpai di era sekarang kan? Oleh karenanya, berikut ini kami lampirkan 3 desain ikonik dari Andy Warhol!
Campbell's Soup Can

Pada desain ini, Warhol membuatnya berdasarkan kegemarannya terhadap produk ini, sekaligus meniru repetisi dan keseragaman dari periklanan pada era itu dengan secara hati-hati membuat gambar yang sama di setiap kanvas, secara manual atau hand-painted. Warhol memberikan variasi hanya pada label dari setiap kaleng sesuai variasi rasa dari kaleng sup asli.
Marilyn Diptych

Marilyn Monroe meninggal pada bulan Agustus 1962 akibat overdosis. Empat bulan setelahnya, Warhol membuat sebuah penghormantan terhadap Marilyn Monroe dengan membuat lebih dari dua puluh karya sablon dari figur Marilyn Monroe berdasarkan foto Monroe yang digunakan pada film Niagara. Warhol menemukan bahwa Monroe adalah sebuah gabungan dari kematian dan cult of celebrity. Repetisi dari desain ini merupakan lambang kehadiran Marilyn Monroe di media, serta kekontrasan warna cerah dan hitam putih melambangkan mortality dari Marilyn Monroe.
Banana

Penggemar musik lawas tentu tidak akan asing dengan sebuah band bernama The Velvet Underground. Kebetulan, Andy Warhol pernah menjadi manajer dari band ini loh! Di antara beberapa album yang diciptakan, ada satu album yang menjadi sebuah album fenomenal lantaran menggunakan cover yang unik bergambar sebuah pisang karya Andy Warhol! If you close the door, the night could last forever~
---
Di balik karya serta kontroversinya, Andy Warhol merupakan seniman yang sangat berpengaruh terhadap perkembangan seni di dunia. Walaupun terkesan sederhana dan vintage di era sekarang, karya yang ia ciptakan terbukti menjadi breakthrough dan cult serta menginspirasi banyak orang di dunia! Bagi kalian yang tertarik untuk kepoin lanjut soal beliau, coba deh mampir ke sini!