Kembali kami akan mengulas sebuah denim shirt dari Wrangler yang merupakan salah satu kemeja denim dengan model western shirt yang paling terkenal. Hollywood stars seperti Steve McQueen dan Mick Jagger sering terlihat mengenakan Wrangler 27MW Western Shirt ini. Kemeja ini berbahan dasar denim dan memiliki detail western shirt yang unik dan khas Wrangler dan menjadikannya berbeda dengan western shirt dari brand lain pada jamannya.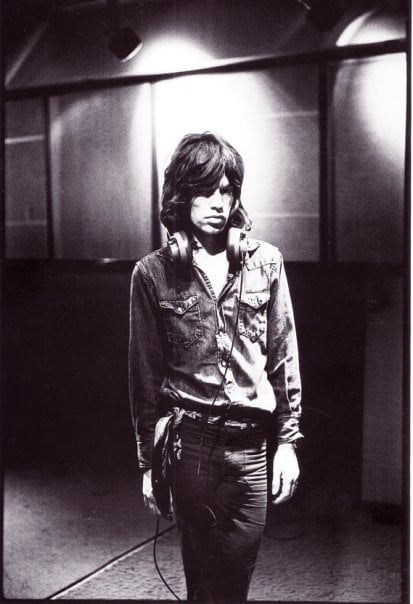 Bisa kita lihat bahwa kemeja ini benar-benar membawa tampilan koboi dan western style dengan detail-detail dan bentuk keseluruhan yang ditawarkan. Mulai dari yoke bagian depan ala western shirt sampai ke snap button yang digunakan. Snap button yang digunakan dihias dengan logo W yang cukup unik. Selain itu bentuk kantong dada yang terlihat miring menjadi salah satu ciri khas kemeja Wrangler ini. Hal yang mungkin dilihat paling unik adalah bagian yoke di punggung yang memiliki lekukan yang tidak biasa dan membuatnya makin unik. Selain versi orisinilnya dengan bahan denim, Wrangler juga membuat varian kemeja ini yaitu 29MW dengan bahan denim merah dan denim berwarna hijau aqua yang sangat unik.



———————————————————————————————-
We're going to review another denim shirt from Wrangler which is one of the most iconic western shirt of all time. Hollywood stars such as Steve McQueen and Mick Jagger often be seen wearing Wrangler 27MW Western shirt. The shirt is originally made with a raw selvage denim and has unique details which make this shirt unique on its own and keep it distinct with other western shirt.
From the overall looks we can see that this shirt is all about western and cowboy style. We can see the western style front yoke and also the snap button they use. The snap button has a unique W logo engraved on the surface. The skewed chet pocket always give that unique and distinct looks for the shirt. The most unique and interesting feature on this shirt that we love is the unusual curve and shape of the back yoke. Other than the original denim version, Wrangler also made a variant of the shirt which is 29MW which use a red denim fabric and a really unusual aquagreen denim fabric.