Kalo kalian pengguna raw denim atau ngikutin forum Darahkubiru dari awal tahun 2008-2009an, mungkin kalian pernah mendengar brand yang akan kami sebutkan di bawah ini. Beberapa brand denim yang ramai pada jamannya, bahkan digadang-gadang menjadi pelopor brand denim lokal yang terus berkembang hingga saat ini. Lantas gimana sih sekarang kabarnya? sung aja simak ulasannya di bawah ini yuk!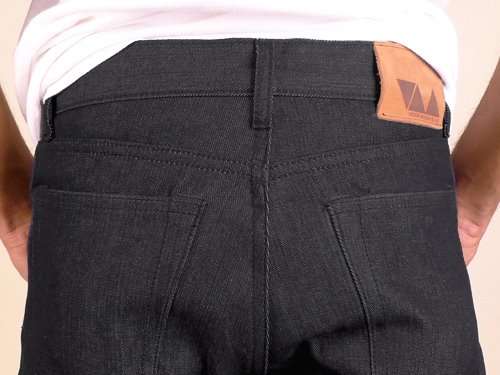 1. Vision Mission Jeans
Mendengar brand ini pasti kalian tau akan arti dari brand lawas yang satu ini, yap visi misi. Brand yang lahir tahun 2009 ini turut meramaikan forum Darahkubiru beberapa waktu silam. Dengan mengedepankan konsep 'back to basic', yang mana mereka mengahdirkan produk yang simple dan serius tanpa banyak detail embel-embel yang berlebih. Di tahun 2010 Vision Mission Jeans juga pernah meramaikan event Wall of Fades pada tahun 2010. Namun sayangnya brand yang di dirikan oleh lima orang ini akhirnya berhenti pada tahun 2012 tanpa ada kejelasan lebih lanjut.

2. Seagull Denim
Lalu selanjutnya ada brand Seagull Denim asal Jakarta yang paling nyohor di era 2009 dengan rilisannya yang menggunakan fabric Amerika yang terkenal yaitu white oak cone denim. Pasalnya, brand ini pernah menjadi sponsor utama pada event Wall of Fades tahun 2010 dan menjalin kerja sama bareng Darahkubiru pada momen kembalinya mereka pun sekaligus menjadi perayaan satu dekade perjalanan Seagull Denim di industri jeans lokal. Lagi-lagi sayangnya brand tersebut tidak bertahan lama yang berstatus off pada tahun 2020 silam.

3. Esre Denim
Menurut kami brand ke tiga yang satu ini menjadi para inceran denimhead tahun 2012-2013 silam. Dengan menawarkan konsep yang simple, Esre Denim juga sempet mewakilkan brand lokal dalam memenangkan kontes IDC beberapa tahun silam. Tidak hanya itu, terpantau juga Esre Denim pernah berkolaborasi dengan salah satu bengkel motor custom yang terkenal bernama Thrive Motorcycle. Esre Denim juga pernah mewarnai event Wall of Fades tahun 2013 dan dalam waktu yang tidak sebentar akhirnya brand ini berhenti di tahun 2020 saat pandemi melanda.

4. Folta Co / Folta Europe
Mulai bergeser tahun sedikit, pada era berjayanya denimhead di tahun 2013-an Folta Co merupakan brand denim lokal satu-satunya brand lokal yang sering memakai bahan berbau American Denim alias Cone Mills ditengah ramainya Japan mills Denim. Brand yang cukup hype pada masanya ini, beberapa kali pernah meramaikan event Wall of Fades. Dan kini Folta Co sendiri senyap dari industri brand lokal dan terakhir aktif di Instagram tahun 2020.

5. The Mommo Company
Brand yang satu ini pasti kalian ngga asing lagi, brand yang lahir di tahun 2013 ini sempat menjadi banyak sorotan denimhead. Faktanya Mommo Company adalah brand pertama yang ngerilis jins paling berat di Indonesia, dengan bobot mencapai 32 Oz Ultra Heavy pada tahun 2016 dengan quantity yang sangat terbatas. Tidak hanya itu, di tahun 2015-2016 mereka juga bikin denim battle khusus untuk artikel 24 Oz-nya dengan sebutan NAVY DENIM CHALLENGE. Di tahun 2014-2015 dirinya juga mengikuti event Wall of Fades yang diselenggarakan di Mall Kuningan City.

Nah dari lima brand legendaris di atas, merek mana nih yang pernah kalian punya? dan buat kalian yang penasaran informasi mengenai lima brand legendaris selanjutnya, pantengin terus aja instagram Darahkubiru ya. Cheers!