Jakarta, 17 April 2023, untuk beberapa dekade, ikon dari adidas yaitu Superstar, Gazelle, dan Forum telah menjadi simbol dari budaya serta komunitas- Menjadi lambang dari perubahan dan terus melawan batasan hingga kini. Untuk musim Semi/Panas 2023, adidas Originals membawa 3 koleksi ikonis ini dalam kampanye terbaru, Home of Classics.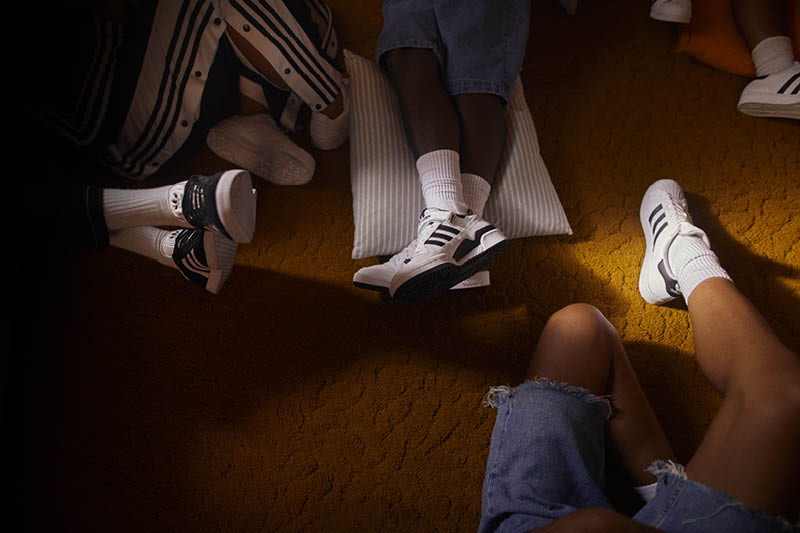 Secara global kampanye ini menampilkan figur-figur ikonis dari seluruh dunia, seperti Lil Dre, Kalya Montoya, dan Marcos Montoya dari Los Angeles, serta Dee Koala, Mzandille Sithole, dan Andile Dlamini dari brand terkemuka asal Cape Town, Broke Wear. Menjembatani batas geografi dan budaya dengan menjadikan seluruh Cape Town sebagai taman bermain untuk bereksperimen, "Home of Classics", yang menampilkan bagaimana batasan dari kreatifitas dapat dipatahkan bila komunitas saling bekerja sama.

Berbicara mengenai kampanyenya, generasi baru dari bintang skate serta pionir kreatif, Lil Dre, menjelaskan, "Komunitas adalah keluarga yang saling mencintai dan saling membantu satu sama lain".

Untuk merayakan kampanye teranyar dari Home of Classics ini, adidas Indonesia bekerjasama dengan komunitas pecinta adidas lokal, Die Hard adidas Fan, yang akan membawa pengunjung menyusuri warisan dari adidas Classics, seperti Superstar, Gazelle, dan Forum yang menjadi bagian dari koleksi museum milik komunitas ini.

Dalam event ini, diadakan pula sharing session yang membahas mengenai pengaruh koleksi adidas Classics bagi komunitas dari olahraga hingga musik dan street style yang telah berlangsung lintas generasi.

Berbicara pada acara ini, Gracia Putri, Brand Communication and Sport Marketing Manager dari adidas Indonesia mengatakan, "Dari lapangan, koleksi-koleksi ini merambah ke streetstyle dari influence para selebritis serta musisi hip-hop yang memakai koleksi Classics ini dalam berbagai penampilan mereka. Kini koleksi ini telah menetapkan diri menjadi salah satu sepatu dengan legacy yang sangat kaya. Superstar, Forum, dan Gazelle telah menjadi nama-nama yang tak pernah luput dibicarakan dalam diskusi mengenai sneaker serta gaya hidup di era ini."
Menyatukan warisan dan inovasi, koleksi dari kampanye Home of Classics akan tersedia dari
tanggal 3 April 2023.