Belum lama ini, salah satu brand denim asal Amsterdam, BENZAK Denim Developers, mengumumkan proyek kolaborasinya bersama brand denim legendaris asal Negeri Sakura, Samurai Jeans. Proyek kolaborasi ini merupakan bagian dari BENZAK Fading Contest yang ke-2.

Lewat akun Instagram @benzakdenimdevelopers, sang pemilik, Lennaert Nijgh, mengungkapkan rasa bangganya terhadap proyek kolaborasi tersebut.

"Gue udah jatuh cinta sama Samurai Jeans selama lebih dari 10 tahun. Sekarang, sebagai brand owner gue enggak bisa mengekspresikan gimana bangganya bisa berkolaborasi langsung sama mereka," ungkapnya, Kamis (22/10/2020).
Jeans kolaborasi tersebut menggunakan bahan bertajuk KATANAMIMI alias sword-selvedge seberat 19 oz yang menjadi fabric signature Samurai Jeans. Fabric ini dikenal bisa fading dalam waktu singkat dengan karakter yang super kontras. Soalnya, fabric ini ditenun dengan metode high tension sehingga menghasilkan karakter yang cukup kasar.

Selain itu, jeans tersebut juga menghadirkan beberapa detail menarik, seperti hidden 6th pocket yang dilengkapi exposed selvedge, leather patch sheepskin dengan artwork unik, bordiran logo BENZAK di pocket kanan dan hidden arcuate Samurai di pocket kiri, serta detail-detail seru lainnya.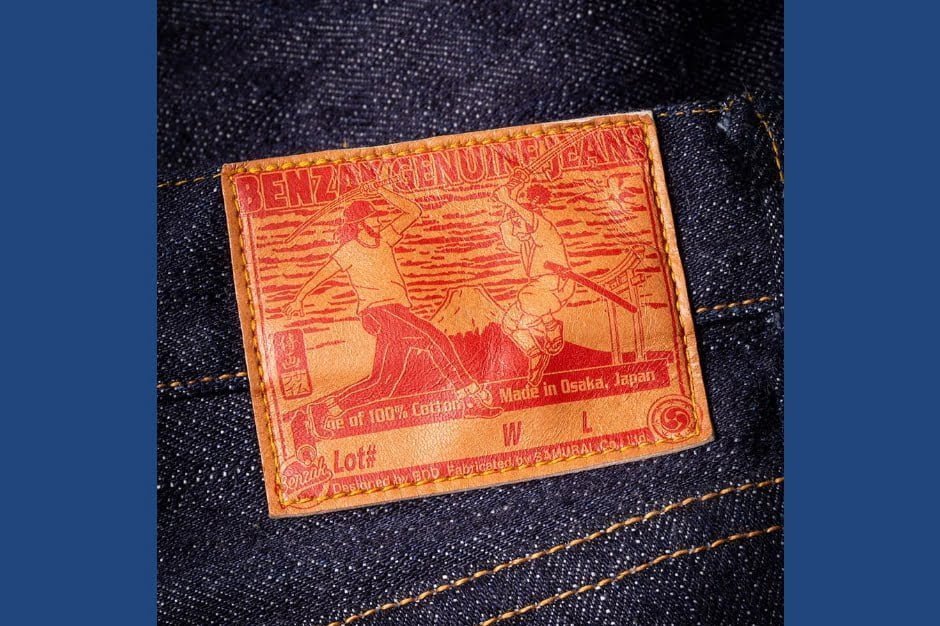 Untuk fit sendiri, jeans BENZAK x Samurai Jeans ini menggabungkan kedua fit signature BENZAK, yakni B-01 SLIM dan B-03 TAPERED. Kurang lebih jatuhnya regular fit dengan sentuhan tapered di bagian leg.

Berikut spesifikasi lengkap jeans BENZAK x Samurai Jeans dilansir dari situs resmi BENZAK:

regular fit / tapered legs
19 oz. sword selvedge, aka KIWAMI DENIM
exclusively woven for Samurai Jeans in Ibara City, Okayama, Japan
silver lurex selvedge, aka KATANAMIMI, representing the katana samurai sword
100% cotton
right hand twill
#5 warp thread / #4 weft thread
unsanforized denim, but pre-soaked ('one-wash' = minimal shrinkage left)
hidden 6th pocket
peek-a-book selvedge at coin pocket
right back pocket with bull embroidery (BENZAK)
left back pocket with tonal arcuate (Samurai Jeans)
hidden red tab
hidden rivets
button fly
sheepskin leather patch with collaboration artwork
cotton threads
button material = steel
rivet material = copper
cotton pocketing with jacquard woven text that translates to 'Everything including myself is constantly changing'
multi branding to symbolize the unity of our collaboration
designed in Amsterdam, the Netherlands by BENZAK
made in Osaka, Japan by Samurai Jeans
limited edition
Jeans ini dibanderol dengan harga €329,00 alias sekitar Rp 5,6 juta dan udah bisa pre-order di situs resmi BENZAK.