Memasuki akhir tahun, hampir dapat dipastikan musim hujan tengah berlangsung. Situasi outdoor seperti menghadapi jalanan yang basah dapat dipastikan pula sulit dihindari. Tapi, bukan berarti kita harus mengurangi aktivitas luar ruangan dan tidak produktif seperti biasanya. Solusi yang paling mungkin adalah mengenakan outfit yang reliable untuk menghadapi cuaca tak menentu, salah satunya adalah leather boots.
Sudah tentu banyak sekali brand lokal yang fokus pada segmen well-made leather boots. Berikut 5 brand rekomendasi dari tim Darahkubiru yang patut kalian simak!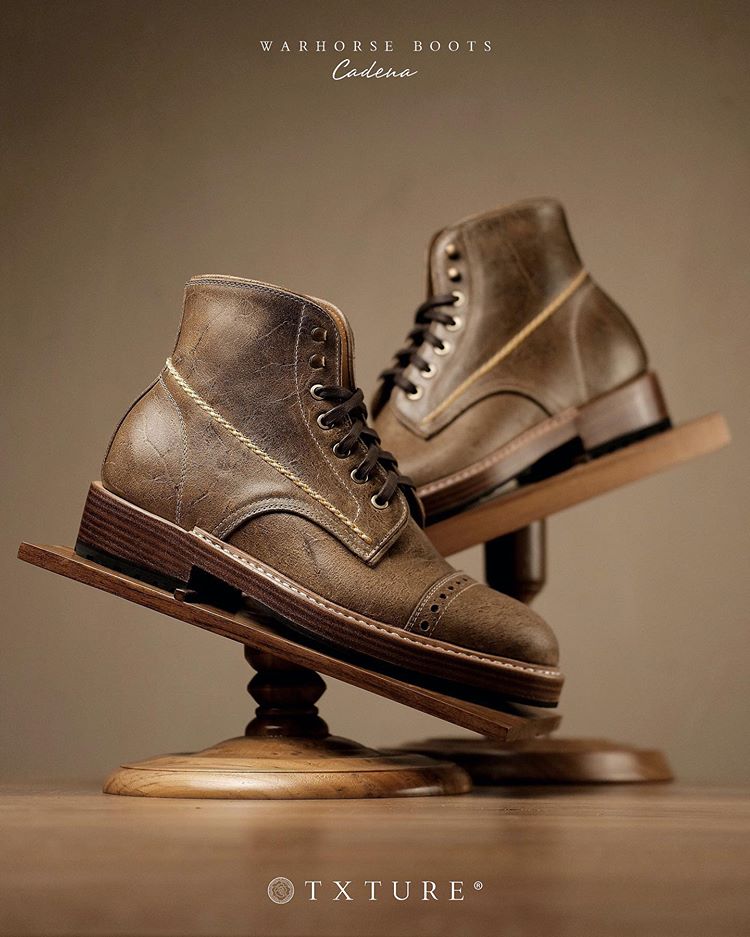 Daedalus Indonesia
Daedalus Indonesia menyediakan berbagai model dan pattern leather boots, dengan material dan branding yang tidak terlalu menonjol. Alhasil dibandingkan dengan yang lain, harga yang ditawarkan bisa dibilang paling terjangkau dan cocok untuk pasar entry level.
Santalum
Santalum ramai diperbincangkan pada beberapa tahun lalu di subreddit goodyearwelt karena menawarkan harga yang bersaing dengan material yang cukup mumpuni. Banyak pembeli berasal dari Amerika dan Eropa, dan Santalum sendiri pun pernah berkolaborasi dengan salah satu entitas di benua tersebut.
Txture Shoe and Bootmaker
Txture cukup menonjol dengan estetika visual juga pattern yang unik dan variatif yang menjadi salah satu nilai jualnya. Material yang ditawarkan cukup luas, mulai dari produksi lokal dan internasional. Harga pun variatif mengikuti material yang digunakan dan ada di kisaran 2 juta rupiah.
Sagara Bootmaker
Menjadi salah satu brand yang besar di era awal Darahkubiru, Sagara Bootmaker barangkali sudah terlanjur menjadi top of mind para pecinta leather boots di Indonesia. Karakter yang kuat dan kedalaman sisi craftsmanship menjadikan Sagara sebagai brand yang lengkap mulai dari produk yang dihasilkan sampai ke pelayanan purnajual.
Onderhoud Handmade
Berusia paling muda di antara brand lain, Onderhoud Handmade mengedepankan sisi leather boots yang dibuat oleh seorang craftsman dari awal hingga akhir. Popularitasnya terus meroket sepanjang tahun 2018 hingga kini terutama di pasar mancanegara, walaupun dalam proses order bisa memakan waktu 4-6 bulan.
Semua brand memiliki kelebihan dan kekurangan masing-masing. Pastikan perbanyak referensi dan teliti lebih jauh tentang brand-brand di atas terutama dari pilihan model sepatu dan materialnya. Happy exploring!