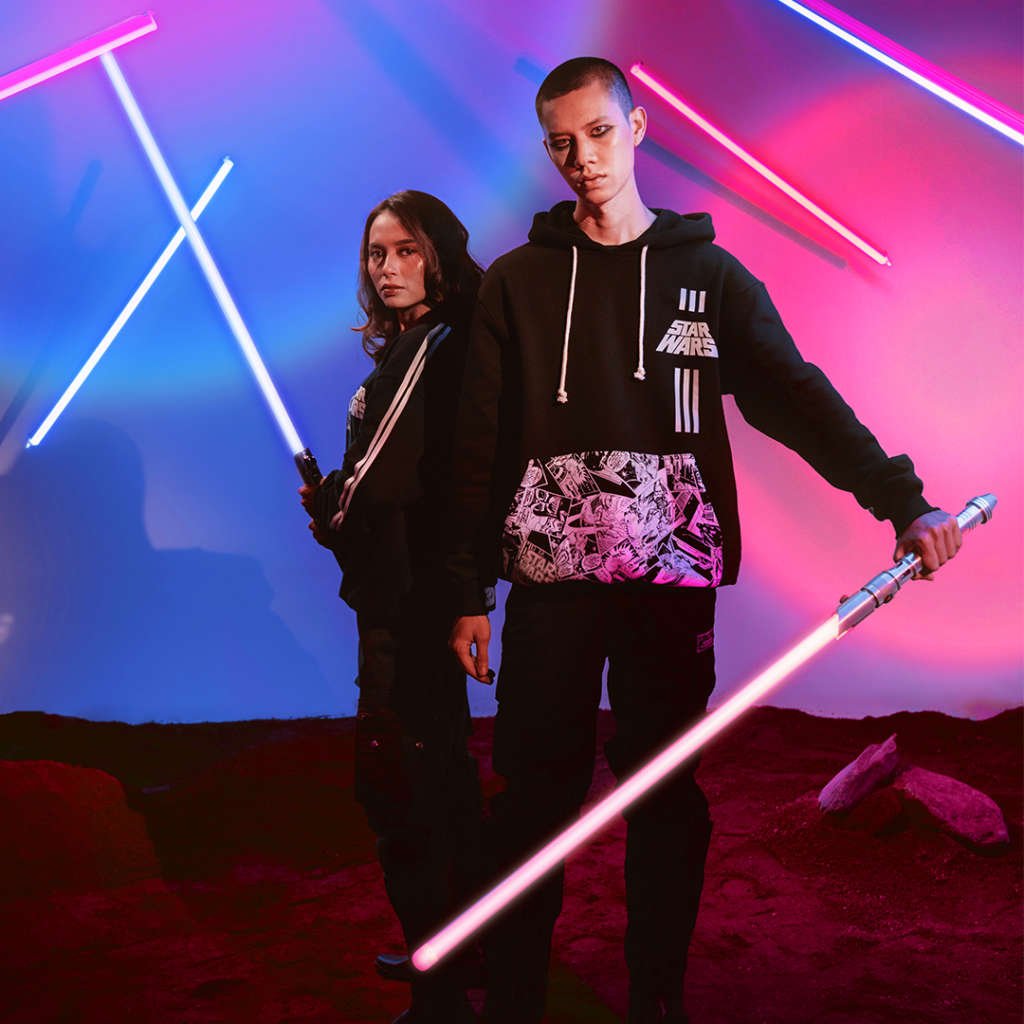 Jackersfield baru aja meluncurkan koleksi terbarunya yang bertajuk "Jackersfield Edition Inspired by 1979 Epic Comic Strips Collection". Mengambil dampak pertempuran Yavin dari Star Wars IV: A New Hope as the collection's story, yang mana karya seni Jackersfield Edition Terinspirasi oleh 1979 Epic Comic Strips Collection's artwork.
Guna memperkuat posisinya di industri fashion dan apparel, pada kolaborasi kali ini Jackersfield menjadi pemegang lisensi resmi eksklusif Star Wars dari The Walt Disney Indonesia. Pada koleksinya kali ini didesain secara unik dengan grafis Star Wars, seperti adegan Red Squadron di Battle of Yavin pada produk Red Squadron Black tee, adegan penyelamatan Princess Leia oleh trio Han Solo, Chewbacca, dan Luke Skywalker yang menghiasi tee besar Rescue Mission Black atau Dynamic Duo Tote Bag, gambar pada tote bag hitam berdesain adegan ikonik dari duo R2D2 dan C3PO, dan logo grafis Star Wars di sisi lain.


Kebetulan kami sendiri berkesempatan untuk mencoba dan merasakan pengalaman menggunakan beberapa koleksi kolaborasi spesial ini, antara lain dengan kaus, hoodie, serta tote bag. Secara singkat, produk kolaborasi ini sangat spesial untuk kalian yang merupakan penggemar sejati Star Wars dengan kualitas serta desain grafis yang cukup sentimentil dan dapat digunakan sebagai memorabilia terhadap franchise kesayangan kalian.

Dengan bermodalkan lisensi resmi Star Wars, tentunya kolaborasi spesial ini sangat disayangkan untuk kalian lewati begitu aja, terutama untuk kalian para penggemar berat franchise tersebut. Buat kalian yang penasaran untuk liat review lengkapnya, langsung cek video terbaru di Youtube kami ya. Untuk yang penisirin dengan gimana sih produknya pas dipake, tengok foto di bawah ini nih. May the force be with you!