Kita lebih mengenal Lee melalui produk iconic-nya seperti 101B dan 101Z yang berevolusi dari tahun ke tahun. Namun kita belum familiar dengan produk Lee yang satu ini yaitu Lee 101s. Lee 101S sebenarnya merupakan sebuah produk Lee Europe yang menekankan sisi heritage dan membawanya ke waktu sekarang dengan digabungkan elemen modern. Model Lee 101s ini memiliki cerita yang cukup unik di baliknya, ketika seorang rodeo champion menginginkan sebuah celana jeans dengan cut yang slim untuk dipakainya ber-rodeo, lahirlah jeans slim fit pertama di dunia.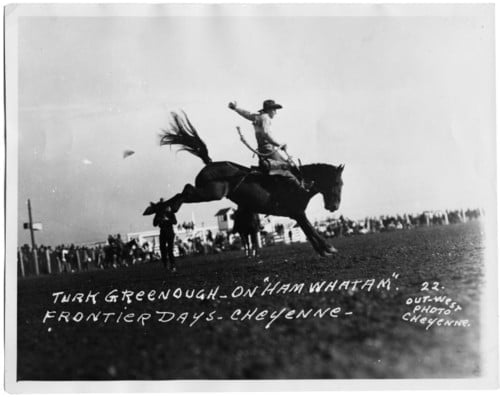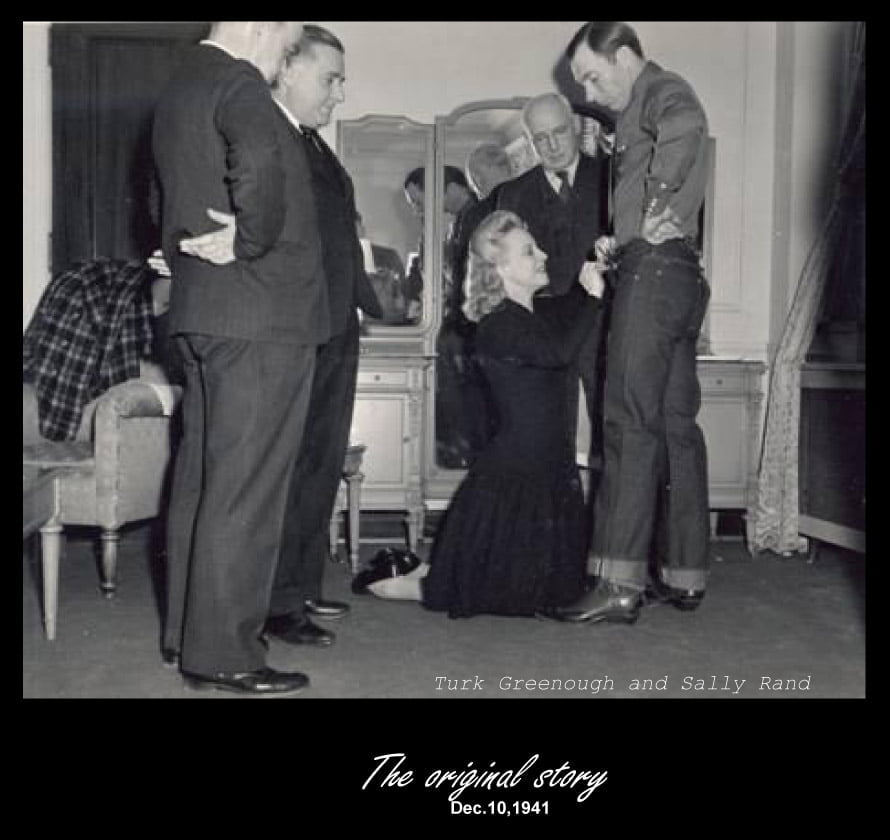 Turk Greenough adalah seorang rodeo champion pada era tahun 1940-an dan dia menginginkan sebuah celana yang cocok dengan style dan pekerjaannya. Saat itu Turk menggunakan celana Lee Riders yang memang sangat cocok untuk para koboi dan penunggang rodeo. Lee meminta pendapat Turk terhadap fitting celananya dan Turk menginginkan agar dia mendapatkan sebuah fitting celana yang slim dan ketat mengikuti kakinya. Turk berkata, "they should fit tight like the wallpaper to a wall".


Saat itu Sally Rand, istri dari Turk yang seorang penari eksotis lalu mulai membuka jahitan pada seam celana Lee-nya dan mulai melakukan perubahan pada fit bagian kakinya. Ketika itu Sally membuat fit di bagian kakinya menjadi benar-benar ketat mengikuti bentuk kaki Turk dan kemudian mulai menjahitnya kembali dan sejak saat itu lahirlah jeans slim fit pertama di dunia. Jeans slim fit pertama di dunia terbuat dalam situasi yang unik di kantor Lee di Kansas, di antara seorang rodeo cowboy terkenal, penari eksotis dan staf Lee. Sejak saat itu Lee menjual produk Lee Riders dengan fit yang lebih slim dan ketat sesuai dengan kemauan para koboi.


PS: bahas juga mengenai Lee di forum.
—————————————————————————
I believe we are more familiar with Lee 101B and Lee 101z model than Lee 101s. Lee 101s is actually a rendition from Lee Europe taken from their historic archive and story which then mixed with a modern flavour and design. The story behind this model is pretty unique as a rodeo champion wanted a slimmer and tighter fit from his jeans and from then on, the first slim fitted jeans was born.
Turk Greenough was a famous rodeo champion and a famous cowboy back in the 40s and he wanted a very specific pants which fits his style and activities. At that time Turk was wearing Lee Riders which appealed to most cowboys and rodeo riders. Lee enlisted and ask Turk for his opinion on improving their jeans fit and Turk answers with a tight fitting jeans.
Sally Rand, Turk's wife and an exotic dancer started to rip open the seam of the Lee Riders and pinned them as tight as to Turk's leg as possible. They were restitched and were actually as tight as a paper on the wall. The world first ever slim fit jeans were invented in this incredible situation in Kansas City Lee office between a famous cowboy and rodeo champion, an exotic dancer, and Lee staffs of the time of 1941. From then on Lee manufactured and sold Lee Riders that were tight fitting like the cowboys wanted.
PS: You can also discuss about Lee in forum.