Sudah lama kita tidak mereview sebuah produk jeans dan kali ini Blue Bell berbaik hati untuk memberikan pinjaman produk denimnya untuk direview. Produk yang pertama kali akan kita review adalah sebuah produk Blue Bell dari line Blue Bell Made In USA yang bernama Pete. Pete merupakan jeans Blue Bell dengan fitting fitted seperti ditulis di tag-nya dan setelah kita lihat memang siluet dari jeans ini terlihat seperti cutting slim tappered yang menjurus ke skinny.
Hampir semua produk jeans Wrangler Blue Bell Made In USA memiliki flasher unik berbentuk bendera amerika dengan sedikit tulisan print. Selain itu terdapat pula semacam koin yang digantung di beltloop dengan emboss "Blue Bell Made In USA" dan terdapat size celananya dalam format Waist/Length. Top button untuk button flynya didesain dengan lonceng Blue Bell dan pada rivetnya tertera tulisan "Made In USA" sementara di balik rivetnya terdapat tulisan "1904".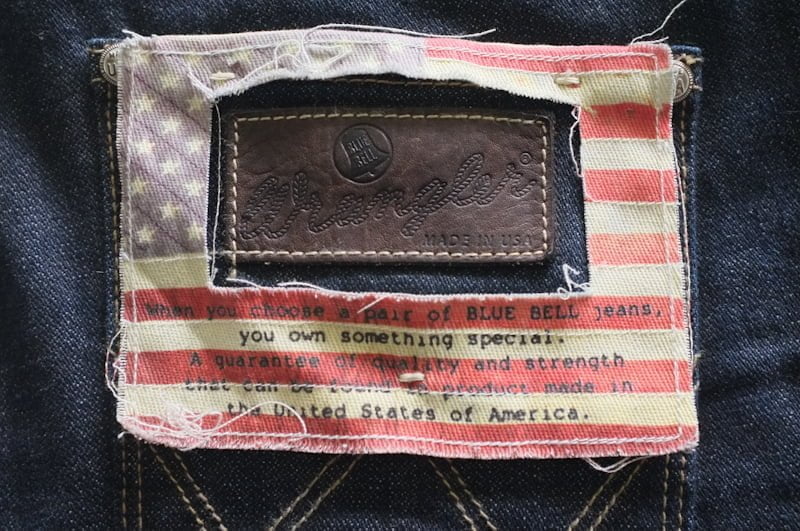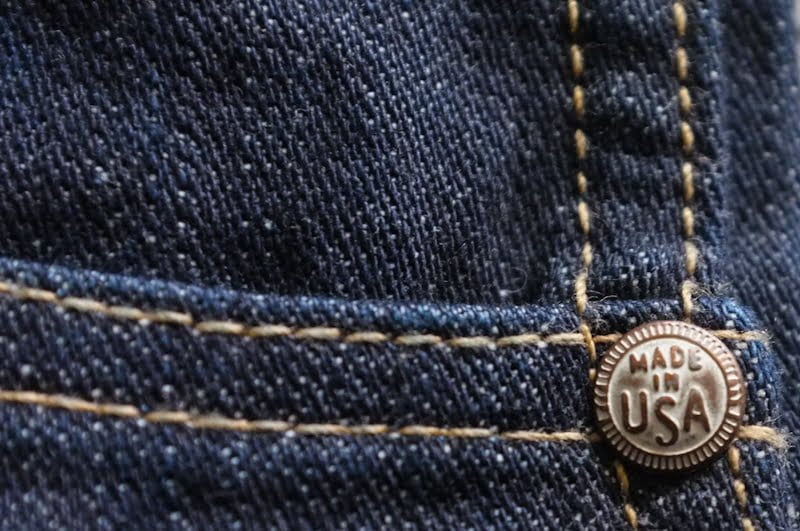 Jika kita lihat dari denimnya, Blue Bell Pete tampaknya menggunakan tenunan broken twill yang memang legendanya dikenalkan oleh Wrangler dengan fungsi untuk mencegah leg twisting. Produk ini terbuat dari indigo denim dengan bahan 100% cotton yang membuatnya nyaman digunakan. Di beberapa bagian seperti bagian paha, belakang lutut dan dekat hem, terdapat beberapa crease yang tampaknya sudah diset dari pabriknya. Jika kita lihat lebih dekat dari bahannya, terdapat fading yang sangat halus di bagian warp-nya yang hanya terlihat jika kita melihatnya dari jarak sangat dekat. Prediksi kami, bahan ini memang sengaja di rinse terlebih dahulu untuk membuatnya semakin nyaman untuk langsung dipakai.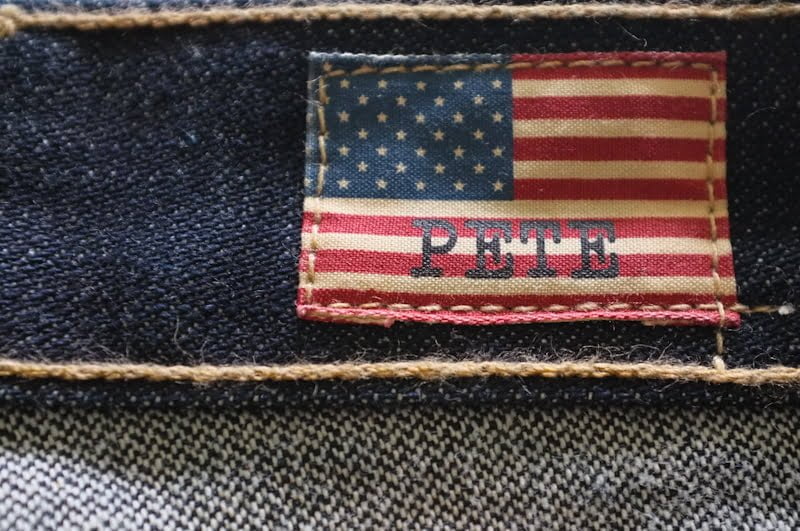 Fit yang ditawarkan oleh Blue Bell Pete adalah fit slim tappered yang bisa juga dikategorikan mendekati skinny jeans. Cocok bagi yang memiliki kaki kecil dan badan yang slim.



PS: Blue Bell Pete dapat ditemukan di 707 dan outlet Wrangler di kota anda. Ada pertanyaan tentang produk ini atau ingin membahasnya? Silahkan langsung dibahas di forum.
————————————————————————————————————————
It's been quite a while since we reviewed a product and this time the good people at Blue Bell are willing to lend us some of their product for us to be reviewed. First product we're going to review is Blue Bell Pete from their Made In USA line. This jeans is a fitted cut jeans just like what the tag says and after a closer look, this is definitely a slim tappered jeans and have that skinny kind of silhouette.
Almost all product from the Made In USA line got this unique USA flag flasher with a bit of printed writings on it. They also got this kind of coin with a "Blue Bell Made In USA" and pants sizing in Waist/Length format embossed on it. The top button is engraved with Blue Bell gold bell logo. Made In USA is engraved in the front side of the rivet and "1904" is in the backside.
We take a closer look at the denim and it seems that Pete use a broken twill weave denim which according to legend is introduced by Wrangler with the intention to counter leg twisting on traditional hand twill denim. This jeans is made from indigo denim with 100% cotton which make them comfortable to wear. There is an indication of artificial creasing in some areas such as the thigh, back of the knee, and near the leg opening. Furthermore, we look real close to the fabric and we see some warp are already having this really soft fading presumably from a rinse. We think that this jeans is already rinsed before to make it more comfortable to wear.
Blue Bell Pete is a slim tappered fit jeans which can also be categorized as a skinny jeans. We think that this product will perfectly fit people with small legs and slim body.
PS: Blue Bell Pete can be found in 707 and Wrangler outlet near your city. Got an questions of this product? Discuss it in the forum.