Blue Bell menyediakan produk-produk berkualitas dalam banyak pilihan fit. Kita juga sudah melihat bagaimana detail dan fit yang ditawarkan oleh Blue Bell Eddy dan Blue Bell Pete. Sekarang mari kita bandingkan kedua produk ini yang merupakan produk Blue Bell Made In USA dalam segi fit, material, dan juga detailnya.
Kedua produk ini memiliki detail yang hampir sama. Kita tetap bisa melihat flasher unik berbentuk bendera Amerika yang ditawarkan oleh Blue Bell Made In USA. Selain itu detail-detail hardware seperti rivet dan button juga menggunakan bahan dan bentuk yang sama. Kita juga bisa melihat penggunaan kantong belakang yang mirip, lengkap dengan W stitch khas Wrangler.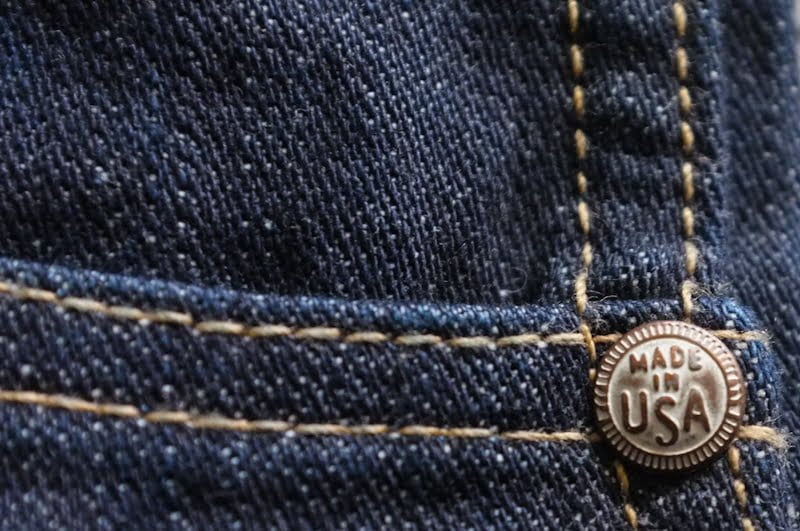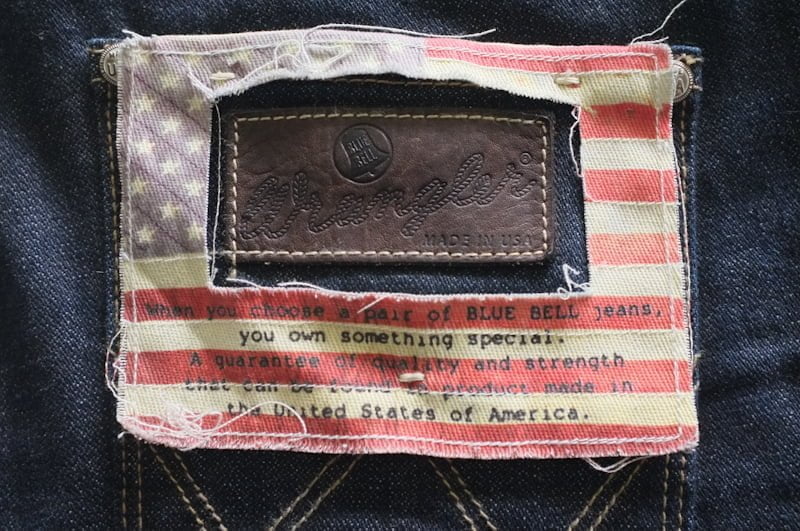 Kalau dilihat dari sisi konstruksi, hampir semua jahitan pada kedua produk ini juga mirip. Hanya saja untuk Blue Bell Pete, kedua seam digunakan double felled seam, sementara itu Blue Bell Eddy menunjukkan selvage linenya di bagian outseam dengan konstruksi open seam. Selain itu, Pete menggunakan zipper fly sementara Eddy menggunakan classic button fly.
Bahan yang digunakan pada kedua denim juga berbeda, dimana Pete menggunakan bahan broken twill rinse, sementara Eddy menggunakan bahan selvage RHT raw denim. Namun, kedua warna pada produk tersebut bisa dibilang mirip, biru kegelapan.


Untuk fit-nya, kedua jeans ini memiliki fit yang berbeda. Blue Bell Pete dibuat dengan fit yang skinny dan cocok bagi para pecinta jeans ketat dan yang bertubuh kurus. Sementara itu, Blue Bell Eddy memiliki fitting yang lebih classic. Kita bisa melihat siluet slim straight-nya sampai bagian lutut, dimana lutut ke bawah diberikan sedikit tappering.
Menurut kalian, manakah produk Blue Bell ini yang lebih menarik perhatian kalian? Langsung saja isi pollingnya di akhir artikel ini!
—————————————————————————————————–
Blue Bell offers high quality products in a vast array of choice, especially the fit. We can see how the details and fit offered by Blue Bell Eddy and Blue Bell Pete which we've reviewed before. Now, let's take our time to compare these two products which is a Blue Bell Made In USA product, in terms of fit, material, and also their details.
Both of the products have similar details. We can see that unique flag-like flasher in the backpocket. Hardware details like rivets and buttons are also similar to each other. We can also see similarity in the backpocket, always with that W stitching of Wrangler.
If we see from the construction point of view, we can see similarities all over these two products. The main difference would be the double felled seam on both seam in Blue Bell Pete, as oppose to open seam in the outseam which been adapted by Blue Bell Eddy, to show the selvage line of course. Other than that, Pete use a zipper fly, while Eddy use the classic button fly.
The materials are also different, where in Pete, broken twill rinse denim is used, while Eddy use a RHT raw selvage denim. But we can say that the color of the two is pretty similar dark blue-ish color.
In terms of fitting, these jeans have the opposite fit from each other. Blue Bell Pete is made to fit people with skinny build and those who are longing for a tight skinny jeans. Meanwhile, Blue Bell Eddy has that classic fitting, a slim straight silhouette which come along way to the knee and get a slight tappering from knee down.
So, what do you think of these two product? Which one do you prefer? Just vote your opinion!
—————————————————————————————————–
[poll id="2"]