Kita bisa melihat dari beberapa produk Blue Bell yang telah kita review, seperti jaketnya dan beberapa jeansnya bahwa Blue Bell tidak hanya mengeluarkan produk yang dry atau raw, melainkan juga memfokuskan diri pada produk-produk wash yang natural dan berkesan vintage. Blue Bell adalah brand yang sudah lama berkecimpung dalam dunia denim dan workwear dan tentunya menyadari betapa pentingnya elemen vintage dan efek vintage pada produknya. Jadi tidaklah mengherankan jika Blue Bell menjadi salah satu brand yang juga mengedepankan produk-produk dengan vintage wash.
Inspirasi terbesar Blue Bell selain dari heritage dan archive-nya adalah dari wear and tear yang terjadi setiap hari. Semakin sebuah produk dipakai setiap hari maka produk ini akan mengalami fading dan mulai terdapat bagian-bagian yang terusak baik secara halus maupun ekstrim. Hal ini lah yang membuat sebuah jeans unik, karena memori yang terkandung dalam sebuah worn jeans membuat karakter jeans tersebut unik, dan ini hanya bisa diciptakan melalui pemakaian sehari-hari.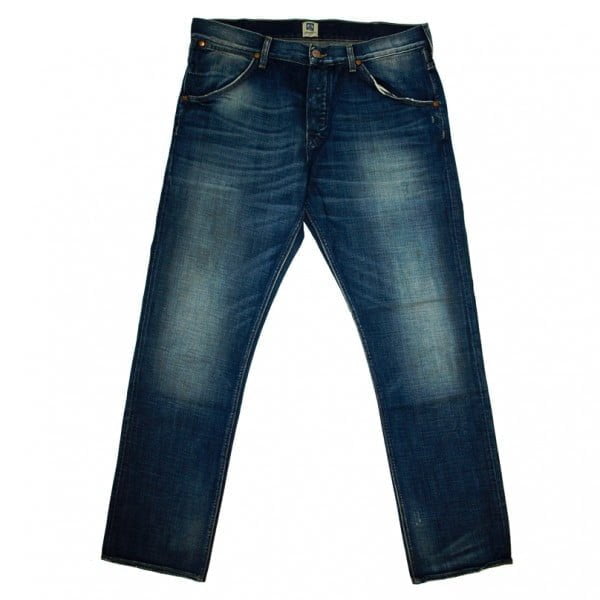 Melalui efek-efek wash yang ada, Blue Bell mencoba memberikan para pemakai dan pembelinya sebuah perasaan petualangan, dimana ketika mereka memakai item dari Blue Bell, mereka juga bisa merasakan cerita dibalik tiap washnya. Setiap efek wash dan vintage yang ditawarkan oleh Blue Bell mengandung spirit vintage yang dibawa oleh Blue Bell sebagai brand heritage. Blue Bell bahkan menyatakan bahwa brand mereka lebih merupakan"worn brand" dibandingkan "dry brand" dan ini merupakan poin yang penting dan merupakan image Blue Bell sendiri.

Kadang kala inspirasi untuk sebuah efek wash dan efek vintage datang dari sebuah jeans yang sudah lama dipakai oleh tim desain di Blue Bell. Atau bisa juga sebuah produk yang ditemukan di sebuah toko vintage yang mempunyai pola pemakaian dan fading yang sangat bagus. Selain itu bisa juga terinspirasi dari pakaian yang dipakai oleh para pekerja dimana feelingnya sangat berbeda dan warnanya unik. Temuan-temuan yang unik seperti ini yang selalu coba diangkat oleh Blue Bell dan selalu diinginkan untuk dikreasikan ulang.


Tidak setiap kostumer mau "break" jeansnya sendiri dari kondisi dry atau raw untuk mendapatkan vintage look bagi mereka. Kadang kala kostumer ingin sebuah jeans yang langsung memiliki elemen vintage untuk dipadupadankan dengan gayanya. Hal ini jugalah yang membuat Blue Bell bangga dalam memproduksi efek wash vintage yang natural dengan menggunakan teknik-teknik yang sophisticated. Ketika anda memakai sebuah wash jeans dari Wrangler Blue Bell, anda seperti benar-benar memiliki jeans itu dan semua fading dan wear marks adalah milik anda, itulah yang selalu ingin dicapai Blue Bell.
PS: Bahas juga mengenai Blue Bell di forum.
————————————————————–
We can see from our previous Blue Bell product review that Blue Bell also produce some of the most exciting washed products such as their jaket and jeans, means that Blue Bell doesn't necessarily only produce raw or dry product, but they also focus on producing washed products. They have been around long enough in the denimwear and realized how important is vintage and washed products on their brand. It's not surprising that Blue Bell is a brand with a long list of quality washed products.

Blue Bell's inspiration comes from the wear and tear of everyday, the memories contained within the worn jean and the unique character that is created just by wearing it. Through the washes Blue Bell gives its customer a sense of the adventure of the brand. So each wash has the spirit of the brand in it. Blue Bell is more of a worn brand than a dry brand, and that's important. Sometimes the inspiration is a jean worn by one of the design team, or sometimes it's a find in a vintage store where maybe the wear pattern is remarkable, the hand feel is unusual, the colour is distinct.
Anyway, it demands to be recreated! Not every consumer wants to 'break' a pair of jeans from dry, to get the vintage look by themselves. So Blue Bell takes great pride in making worn looks using the most sophisticated treatments: when you wear a Wrangler Blue Bell jean it's like you owned that jean, and those marks are yours.
PS: You can also discuss about Blue Bell in forum.