Seperti yang pernah disinggung di artikel sebelumnya, kalo kabar Morrissey bakalan menggelar hajatan di Jakarta kini semakin dekat dengan kenyataan. Pentolan The Smiths sekaligus dedengkot Indie era 80-an ini baru aja memberikan kabar resminya via website morrisseycentral.com tepat pada hari Sabtu (5/8) lalu.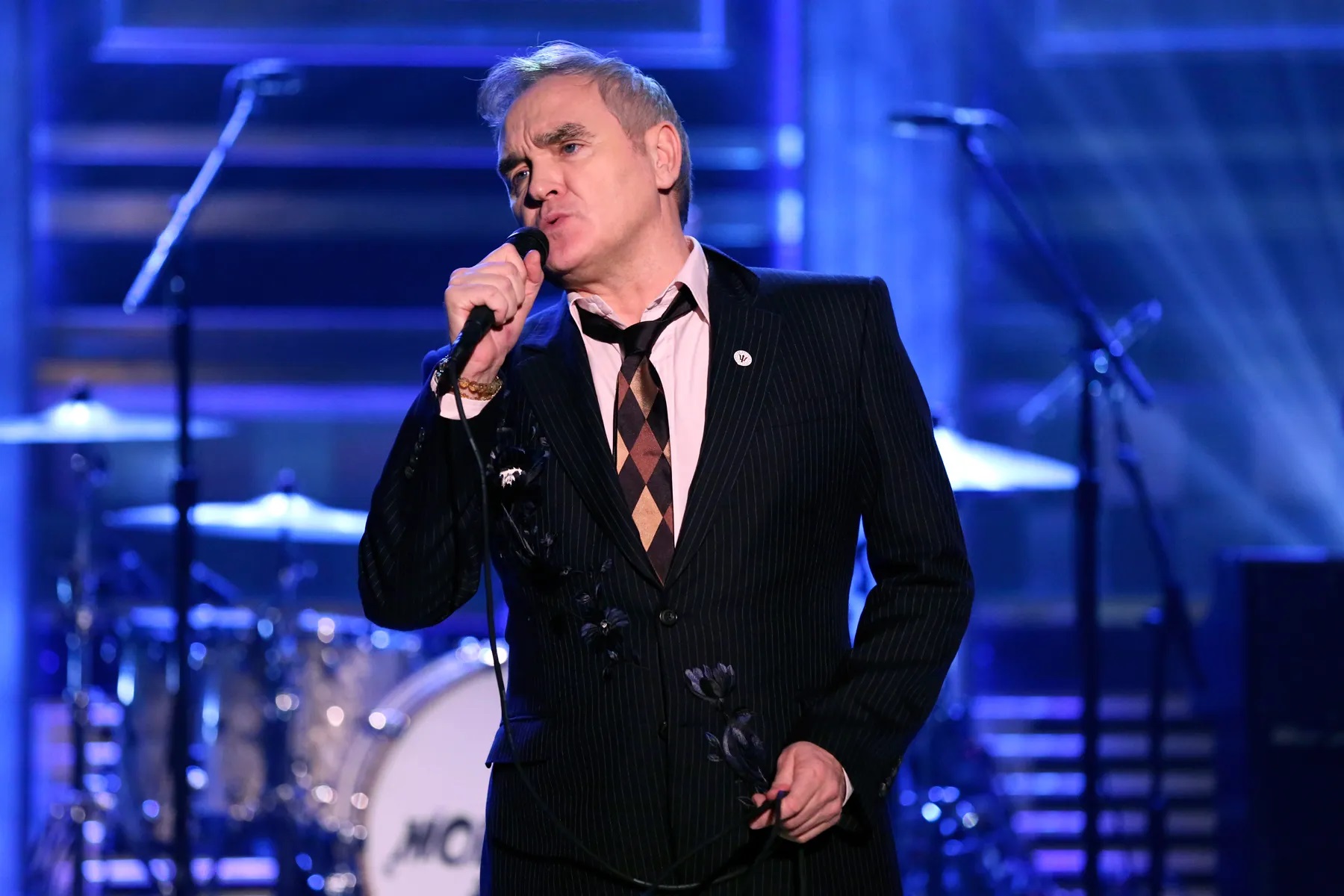 Tentunya kabar baik ini sangat diterima dengan senang hati oleh para fans-nya, sebab artinya hajatan ini resmi menjadi konser ketiganya setelah pernah dua kali menyambangi Indonesia. Khususnya pada 10 Mei 2012 yang diselenggarakan di Tenis Indoor Senayan, dan 12 Oktober 2016 berhasil digelar di GBK Sports Complex Senayan silam.
Nah, buat yang belum kenal sama om Morrissey, kita kenalan dulu deh sejenak, Steven Patrick Morrissey, atau yang dikenal hanya sebagai Morrissey, adalah seorang penyanyi, penulis lagu, dan seorang pria yang kharismatik. Doi dikenal lewat perhatian internasional sebagai vokalis band rock Inggris bernama, The Smiths, salah satu band paling populer di Inggris pada tahun 1980-an. Doi juga memiliki karier solo yang sukses, dan dikenal karena gaya eksentrik dan lirikal yang bernuansa poem, sekaligus menjadi ikon di kalangan anak muda yang kecewa dan patah hati. </3

Dilansir dari laman website resminya, Morrissey bakalan menyambangi Jakarta pada Rabu, 22 November 2023 nanti. Sekaligus kabar baik ini disampaikan pula dengan informasi tiket pre–sale yang bakalan dijual pada 28 Agustus 2023, alias bulan ini!

Selain bertandang ke Indonesia, mantan punggawa dari band Indie Rock ini juga siap menggelar konser mulai 15 Agustus di Singapore, lalu lanjut ke Hong Kong, Thailand, Jepang, Australia, dan ditutup di New Zealand.
Eits, btw, ada satu lagu rekomendasi Morrissey dari gue buat kalian nih, berjudul 'The More You Ignore Me, the Closer I Get', dari judulnya aja udah ketauan lagu ini bercerita tentang seseorang yang berusaha keras untuk mendapat perhatian seseorang yang ia cinta, meskipun orang itu sering sekali menolaknya. Cinta kadang membuat kita menjadi egois dan keras kepala. Beh, ngena banget!
Nah, jadi siapa nih yang udah siap menyambut kedatangan Morrissey? Pantengin aja terus portal website mereka, dan jangan lupa siapkan kantong kalian untuk bapak Indie ini, ya!