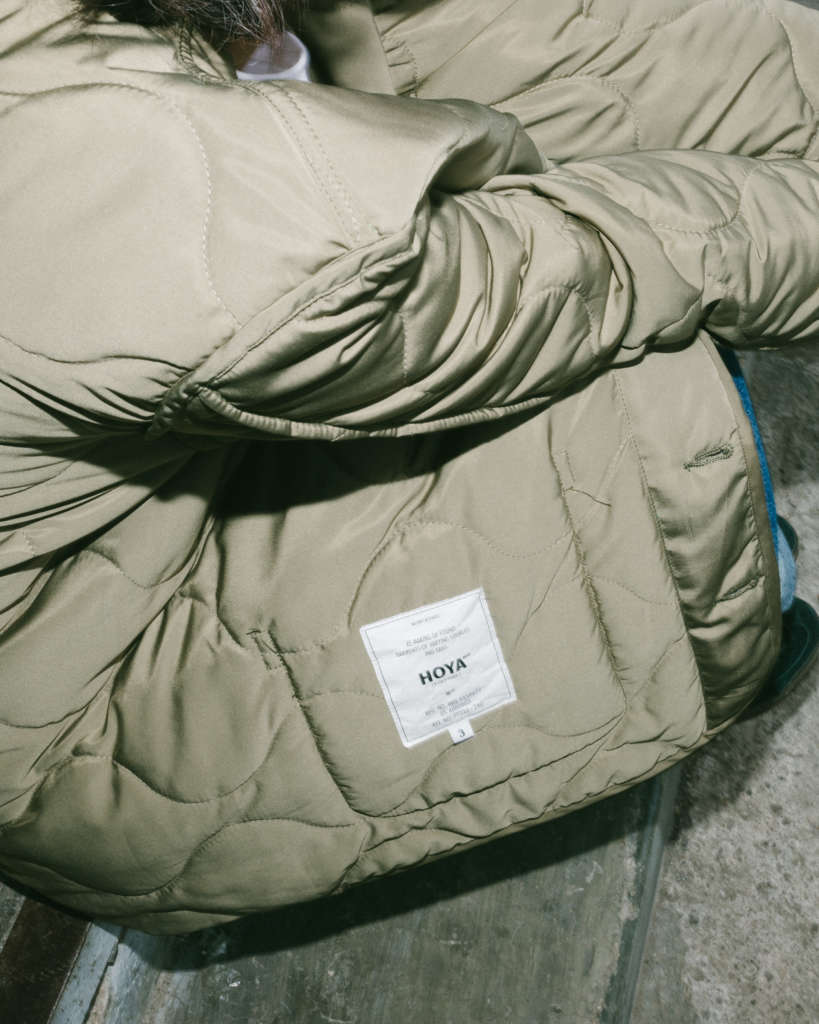 Hoya Fields pada akhir tahun ini ngga mau ketinggalan meluncurkan koleksi terbarunya yang bertajuk "A Cold Piece" yang menyuguhkan kreasi serta jawaban mereka untuk cuaca yang sedang ngga menentu nih!
Seperti tajuk koleksi ini, Hoya Fields meluncurkan sebuah koleksi yang cocok untuk digunakan pada musim hujan ini. Membahas dari segi fungsionalitas, Hoya Fields mengusung siluet yang sedang naik daun akhir-akhir ini, yaitu M65 Liner Jacket dengan sentuhan khas dari Hoya Fields!
Hoya Fields introduces a comprehensive line of warm, thick, and puffy collections derived from the M65 quilted sewing pattern in nylon fabric and sporting an inside coating of synthetic fiber.

Hoya Fields

Selain meluncurkan sebuah Liner Jacket, koleksi ini juga menyuguhkan items lain seperti Vest Jacket, Tote Bag, Medium Sacoche, Mini Sacoche, Picnic Mat, Pillow, Laptop Sleeve & Baseball Caps yang hadir dengan pilihan macam warna!
Untuk kalian yang berminat untuk meminang koleksi terbaru dari Hoya Fields, sung aja meluncur ke webstore resminya!