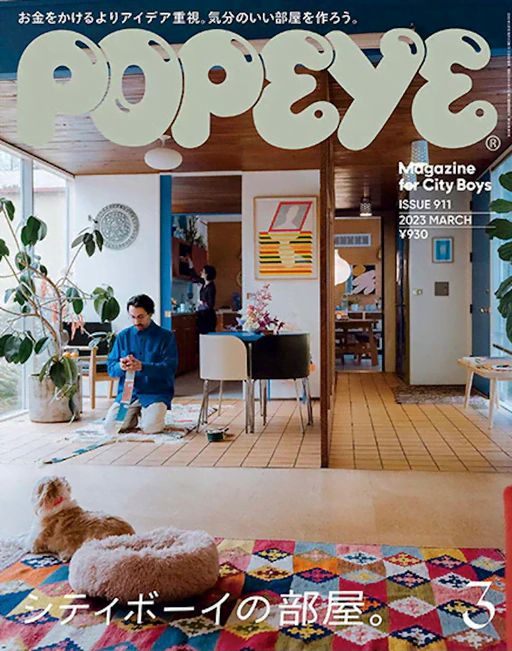 Gak bisa dipungkiri, Jepang menjadi negara yang cukup memberi pengaruh ke sebagian orang, termasuk kita. Jepang memiliki keunikan dan taste yang menjadi inspirasi banyak orang di bidang lifestyle.
The founders printed this on the cover of the magazine when it debuted in 1976. What's a "city boy"? The term doesn't appear in the dictionary and no expert panel could define it. So we felt we should explore every aspect of what this "city boy" might be. After decades of debate, it still makes for a topic of lively discussion. It can be a style or a way of thinking. To get an idea of what makes a city boy, read POPEYE magazine.  

Popeye Magazine
Kali ini, mimin mau membahas sebuah majalah lifestyle Jepang yang cukup ikonik yaitu Popeye Magazine. Bagi yang masih asing, majalah ini merupakan salah satu majalah tertua di Jepang yang fokus membahas men's lifestyle. Majalah dengan tagline "Magazine for City Boys" ini banyak membahas soal pakaian, sepatu, aksesoris, dan juga desain interior yang sederhana namun memanjakan mata!
---
Magazine For City Boys

Ngomongin soal budaya Jepang memang gak ada habisnya, selalu ada bahasan baru yang menarik dan ngga terkecuali soal desain interior! Majalah ini sering mengulas dan memberi inspirasi soal desain interior yang menarik, salah satunya dengan mengangkat tema "This Is Where City Boys Live". Inspirasi yang ditampilkan menurut kami memiliki karakter yang sederhana dan jujur yang menjadi daya tarik tersendiri.
Seperti yang kita tahu, Jepang terkenal dengan desainnya yang simple, minimalis, serta terkoneksi dengan alam. Inspirasi yang ditampilkan oleh Popeye Magazine menurut mimin masih membawa spirit itu, yang menekankan konsep harmonisasi antara warna, barang, serta ruang, namun dibuat lebih personal dengan adanya wawancara dari orang yang yang ditampilkan. Overall, inspirasi dari Popeye Magazine bisa dijadikan referensi desain interior yang oke untuk kalian, terutama yang sedang room makeover!
---
Bagi kalian yang tertarik untuk mengetahui lebih dalam soal Popeye Magazine, coba mampir ke website-nya deh!