Kabar menggembirakan datang dari band ikonik tahun 90an, yaitu Blink-182. Kabarnya, mereka akan merilis album terbarunya dalam waktu dekat ini!
The Original Trio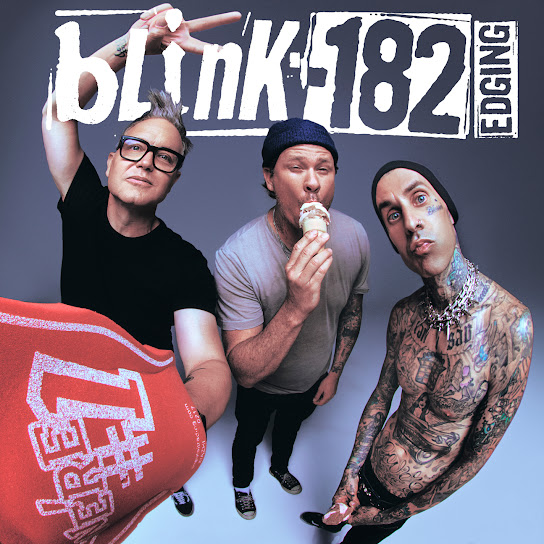 Album bertajuk "One More Time… " ini rencananya akan dirilis pada 20 Oktober 2023 nanti. Hal ini tentunya menjadi kabar yang menggembirakan untuk para fans-nya. Apalagi album ini merupakan album pertama dengan formasi original setelah 1 dekade pasca Tom Delonge cabut. Seperti yang kita tahu, pada tahun 2022 lalu Tom Delonge secara resmi kembali lagi ke band yang membesarkan namanya, yang membuat banyak orang cukup antusias menunggu gebrakan baru dari mereka!

FYI, selama 'masa pengasingan' Tom, posisi doi digantiin oleh Matt Skiba yang dikenal sebagai frontman dari Alkaline Trio. Blink-182 juga udah ngeluarin 2 album bareng Matt, yaitu California (2016) dan Nine (2019).
Bagi yang ngga sabar nunggu album ini rilis, Blink-182 akan ngerilis single "One More Time" pada 21 September ini sebagai pemanasan dan hadiah untuk para penggemar loyalnya.
One More Time… Songlist

Anthem Part 3
Dance With Me
Fell in Love
Terrified
One More Time
More Than You Know
Turn This Off!
When We Were Young
Edging
You Don't Know What You've Got
Blink Wave
Bad News
Hurt (Interlude)
Turpentine
F*ck Face
Other Side
Childhood
Buat yang kepo sama perjalanan dan proses kreatif album terbaru mereka, kalian bisa nonton video di bawah ini!
---
Absen dulu yang ngga sabar nungguin album barunya rilis!