Seperti yang biasa kita ketahui, berkuda adalah olahraga menunggang kuda yang harus melewati beberapa rintangan. Eits, tapi ternyata ada yang lagi viral karena sangat unik nih, yaitu lomba berkuda di Finlandia namun nggak pakai kuda asli atau kuda beneran. Lho, terus gimana dong maksudnya!?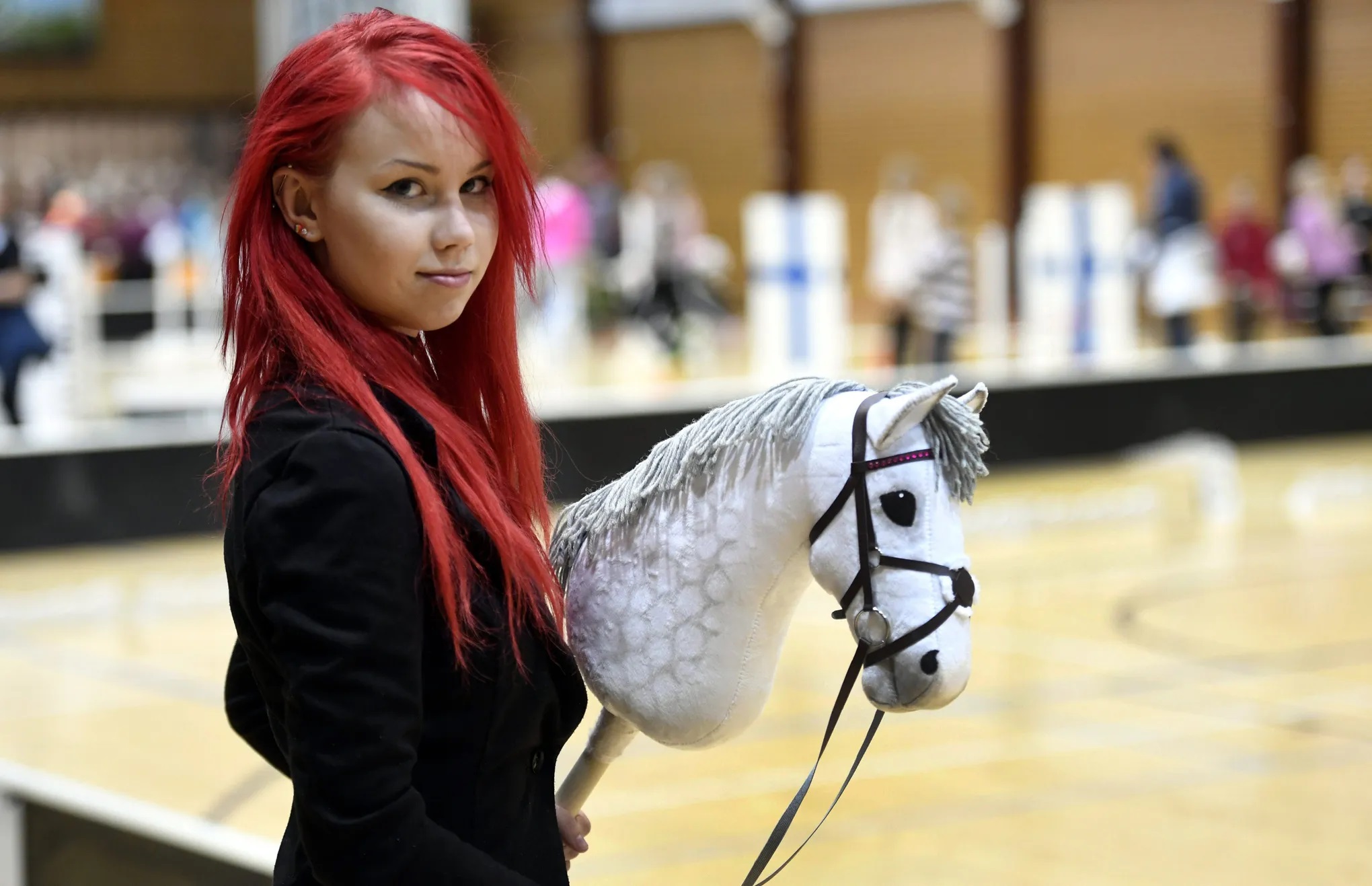 Perkara iseng mimin lagi surfing di X (Twitter), secara nggak sengaja menemukan akun media sosial bernama @OliLondonTV yang mengunggah video sejumlah perempuan menunggangi boneka berkepala kuda. Mereka melompat melewati halangan hingga berbaris berjajar mirip berkuda, tapi lucunya malah menggunakan kaki sendiri.
"Olahraga ini disebut sebagai Hobby Horsing, dan turnamennya dihadiri oleh lebih dari 1.500 orang dari seluruh dunia."

— tertera lewat caption video tersebut.
Alhasil, lewat postingan perihal olahraga unik asal Finlandia yang disebut hobby horsing ini, turut membuat komentar netizen pun akhirnya beragam. Mulai dari yang bingung, lucu, hingga sampai menjelaskan maksud dari olahraga unik ini.
Bruh, this is NOT "vegan horse riding". It's called hobby horsing. Finnish people LOVE meat. Not everyone can afford a horse and all the money that comes with that. Their having fun and not hurting anyone.

— cuitan akun X dari @chico_ray

Jadi intinya, salah satu akun memaparkan juga lewat cuitan di sosial media X, jikalau olahraga berkuda ini sebenarnya nggak disebut olahraga ala vegan. Orang Finlandia pun suka makan daging, tapi nggak semua orang mampu membeli kuda sungguhan. Alhasil, terciptalah olahraga ini.
---
So, gimana menurut lo? Apakah olahraga ini cukup relevan jika diterapkan di Indonesia? Kalo lo tertarik, yuk cobain hobby horsing!