Kita sudah menyajikan beberapa artikel mengenai sejarah Lee dari waktu ke waktu. Mungkin sekarang saatnya kita kembali melihat ulang bagaimana Lee berkembang dari sekedar brand workwear pada era gold rush hingga menjadi ikon di Hollywood dan menjadi salah satu brand jeans paling terkemuka di dunia.
1889
Henry David Lee mendirikan H.D. Lee Mercantile Company di Kansas dan memulai bisnisnya membuat dan menjual barang-barang berkualitas. Dalam era itu dia melihat kebutuhan akan pakaian kerja yang kuat dan setelah melihat kualitas dan tidak konsistennya barang-barang workwear dari timur, Lee mulai membuat sebuah brand workwear yang menjadi salah satu perusahaan garmen terbesar di abad ke 20.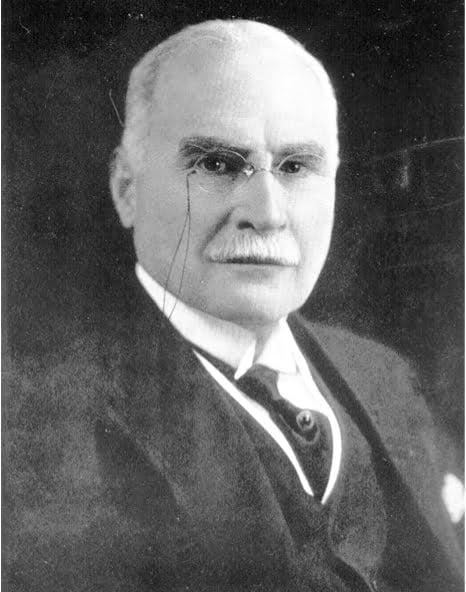 1911
Lee mulai membuat overall berkualitas pada tahun ini. Produk overalls pertamanya dinamai Bib Overall yang terbuat dari 8oz denim dan kantung multi fungsi di bagian dada dan juga berbutton fly. Lee juga mulai membuat jaket dan celana jeans.

1920
H.D. Lee Company membuat Buddy Lee sebagai sebuah item advertising. Buddy Lee yang pertama didandani dengan sebuah Lee Overall dan dipajang di toko Lee di Dayton, Minneapolis, Minesota. Dari tahun ke tahun kemudian, Buddy Lee menjadi maskot yang sukses dan saat ini menjadi collector's item yang bernilai tinggi.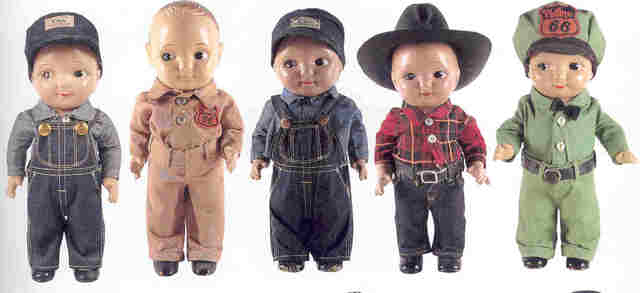 1924
Lee mengeluarkan jeans Lee Cowboy untuk pertama kalinya yaitu Lee 101 dengan U-shape saddle crotch dan button fly. Celana ini didesain untuk mengakomodasi kebutuhan koboi dan penunggang rodeo. Langkah ini terbukti krusial dan efektif karena pasar inilah yang paling banyak mempromosikan jeanswear di seluruh dunia.
1926
Teknologi zipper pertama kali dipakai di celana jeans. Lee membuat celana jeans berzipper pertama di dunia yaitu Lee 101z. Lee 101Z ini mengedepankan tailored sizing yang memiliki proporsi bagus. Crotch yang berbentuk U juga dipakai untuk menambah kenyamanan.

1936
Lee membuat hair-on-hide leather patch untuk produk Lee jeansnya. Patch ini merupakan sebuah kulit sapi yang langsung dibranded dengan logo Lee. Leather patch semacam ini sangat dekat relasinya dengan koboi dan menjadi daya tarik yang sangat bagus bagi kehidupan koboi dan pasar koboi.

1944
Lee mulai memperkenalkan backpocket stitching yang dinamai lazy S. Selain berbentuk menyerupai huruf S, jika kita lihat dari kedua kantong belakang, maka lazy S akan membentuk sebuah tanduk kerbau. Tahun ini juga merupakan tahun dimana Lee Cowboy disatukan di bawah label Lee Riders.

1949
Lady Lee Riders diluncurkan ke pasaran dan dipromosikan sebagai jeans untuk wanita dengan fitting terbaik.
1954
James Dean tampil dalam film Giant dan Marlon Brando tampil dalam The Wild One, dimana keduanya menggunakan Lee jeans. Tahun ini juga dianggap sebagai tahun kelahiran kult biker dan permulaan transformasi denim dari workwear ke pop culture. Selain itu Lee juga mulai beranjak ke leisurewear dengan slogan "Comfort Clothes for Work and Play".
PS: diskusikan juga mengenai sejarah Lee di forum.
————————————————————-
1889
Henry David Lee established the H.D. Lee Mercantile Company in Kansas and starts a business in making and selling fine goods.  He quickly saw the need for reliable workwear. Unhappy with the quality and inconsistent delivery of workwear from Eastern suppliers, Lee started with his venture to do better and became one of the most successful garment companies throughout the 20th century.
1911
Lee starts making overalls of high quality in 1911.  The first one was called the Bib Overall and was originally made in 8oz denim and had a multi-function breast pocket and a button fly.  Lee also makes jackets and dungrees.
1920
The H.D. Lee Company created Buddy Lee as an advertising piece. The first Buddy Lee was dressed in a Lee overall and displayed in the window of the Dayton Company Department Store on Nicollet Avenue, Minneapolis, Minesota.  Over the years, Buddy Lee has become hugely successful and a collector's item.
1924
Introduction of the first Lee cowboy pants – 101 jeans with U-shape saddle crotch and button fly.  It was designed to cater to the specific needs of cowboys and rodeo riders.  This idea to focus on the cowboy proved to be crucial as it was the market that was to become the major promoter of jeanswear throughout the world.
1926
The zipper technology was added to cowboy pants.  The world's first ever zip fly jeans – 101Z went to the market, featuring tailored sizing that based on the rise and seat proportions as well as inseam measurements.  The U-shaped crotch was introduced for added comfort.
1936
Lee created 'hair-on-hide' leather label on the back of Lee jeans.  The logo was branded directly onto the cowhide and appeal to the cowboy lifestyle.
1944
Lazy S back pocket stitch was introduced.  The stitches on both pockets are viewed together they resemble the shape of the famous 'Long Horn' comics.  This is also the year when Lee's cowboy garments are put together under the label Lee Riders.
1949
Lady Lee Riders were introduced and promoted as the best fitting jeans for women in the market.
1954
James Dean appeared in 'Giant' and Marlon Brando appeared in The Wild One', both wearing Lee jeans.  This was the birth of the biker cult and the beginning of the transformation of denim from workwear to pop culture.  In addition to dominating the workwear and western markets, Lee moved into leisure wear with Leesures: 'Comfort Clothes for Work and Play'.