Halo, semuanya! Siapa sih yang nggak pernah main game PS2? Generasi anak 90-an pastinya udah nggak pada kaget dong sama game konsol yang satu ini. Nah, pada kesempatan kali ini mimin mau ngajakin kalian untuk sedikit ngeliat sejenak tentang kilas balik mereka.
Jujur aja, PS2 sangat-sangat berkesan dan berdampak banget buat mimin, terlebih PS2 yang selalu nemenin masa kecil mimin alias chillhood memories, bruh! Oke, langsung ajalah kalo gitu sejenak kita melompat lewat kilas balik masa-masa indah bersama PS2, selengkapnya di bawah ini!
---
Sejarah Lahirnya PlayStation 2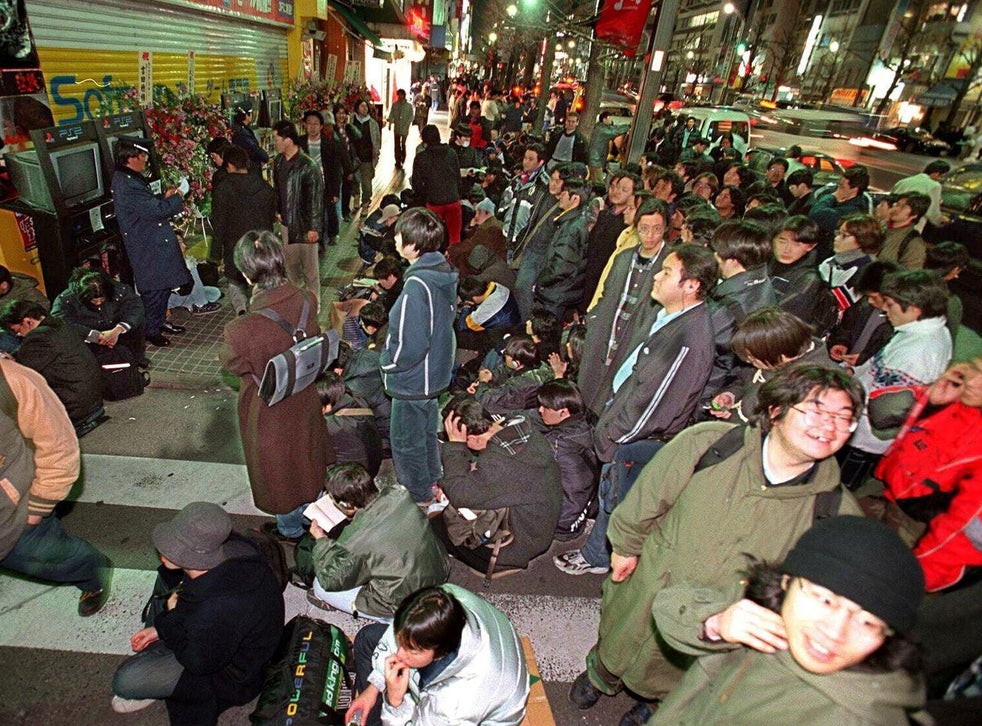 PlayStation 2 atau yang lebih akrab di telinga dengan sebutan PS2, pertama kali dipasarkan pada 4 Maret 2000 di Jepang dan dipasarkan secara global pada bulan Oktober tahun 2000. Dengan fitur-fitur inovatif seperti kemampuan memutar DVD, dukungan online melalui adapter jaringan dan kompatibilitas dengan game PlayStation pertama, PS2 mampu mendominasi pasar konsol game selama bertahun-tahun.
Puncak Popularitas Masa Kejayaan PlayStation 2
Puncak popularitas PS2 terjadi pada pertengahan hingga akhir 2000-an. Faktanya, konsol ini mendapatkan keberhasilan komersial yang luar biasa dengan penjualan yang melebihi 155 juta unit di seluruh Dunia. Dirilisnya game–game megahit seperti Grand Theft Auto: San Andreas, Winning Eleven, dan Guitar Hero menjadi pemicu popularitas PS2 yang semakin meningkat dalam industri hiburan.
Masa Penurunan PlayStation 2

Namanya hidup, pasti kadang di atas dan kadang di bawah, semua nggak selalu harus di atas kan? Nah, nyatanya setelah PS2 telah menemani masa-masa indah ketika kita masih kecil, seiring berkembangnya zaman akhirnya PS2 tiba di masa di mana mereka akhirnya mengalami periode keturunan.
Meskipun PS2 meraih kesuksesan besar, industri konsol game terus berubah dan berkembang. Saingan yang lebih baru seperti PlayStation 3, Xbox 360 dan Wii mulai mengambil perhatian para gamer. Dalam periode ini, PS2 mulai menghadapi penurunan penjualan. Sony sendiri lebih fokus pada pengembangan dan promosi konsol generasi berikutnya.
PlayStation 2 Stop Produksi

Pada tahun 2012, Sony mengumumkan bahwa mereka secara resmi menghentikan produksi PS2 di seluruh Dunia. Setelah lebih dari 12 tahun berada di pasar, konsol game yang legendaris ini akhirnya berhenti diproduksi. Duh, sedih ya akhirnya.
Walaupun Stop Produksi, PlayStation 2 Tetap Setia Menemani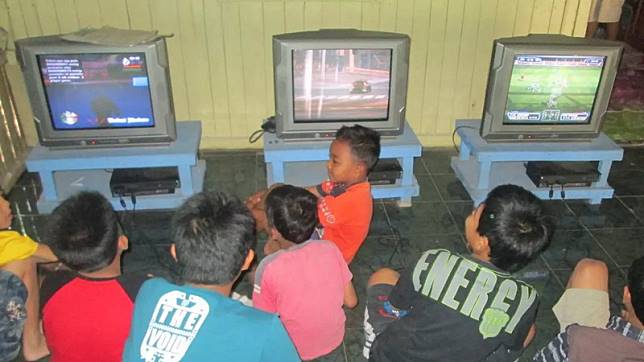 Meskipun produksinya berakhir, PS2 tetap meninggalkan jejak hiburannya yang kuat dalam industri game. Banyak penggemar yang masih memainkan konsol ini hingga saat ini dan mengoleksi game–game klasiknya.
PS2 juga menjadi tonggak penting dalam perkembangan teknologi gaming, menghadirkan fitur-fitur baru seperti DVD player yang terintegrasi, kontroler DualShock 2 yang ikonik dan dukungan online yang masih terbatas pada zamannya, alias cuma game–game tertentu aja yang bisa dimainin online.
Game Favorite Mimin
Beberapa game PS2 favorite mimin nggak terlepas dari pengaruh besutan Rockstar, seperti Grand Theft Auto: San Andreas, The Warriors, Bully. Namun, game lainnya juga nggak kalah seru kayak Dynasty Warriors, The Sims 2 Pets, Basara, Tekken, Winning Eleven, Metal Slug, Downhill Domination, Jackass, Smackdown Pain, Guitar Hero, dsb. Masih banyak intinya game–game yang nggak kalah seru lainnya, tapi itu adalah beberapa game favorite versi mimin, ya!
Kesimpulan
Hmm, itu dia sedikit kilas balik dari masa-masa kejayaan PS2 dari terbit hingga terbenam. Jujur, walaupun setelah PS2 berhenti diproduksi, permainan PS2 masih dapat dinikmati melalui konsol PlayStation 3 dan PlayStation 4 yang kompatibel secara mundur. Namun, nggak ada yang bisa menandingi masa kejayaan PS2. Time flies so fast but memories last forever!