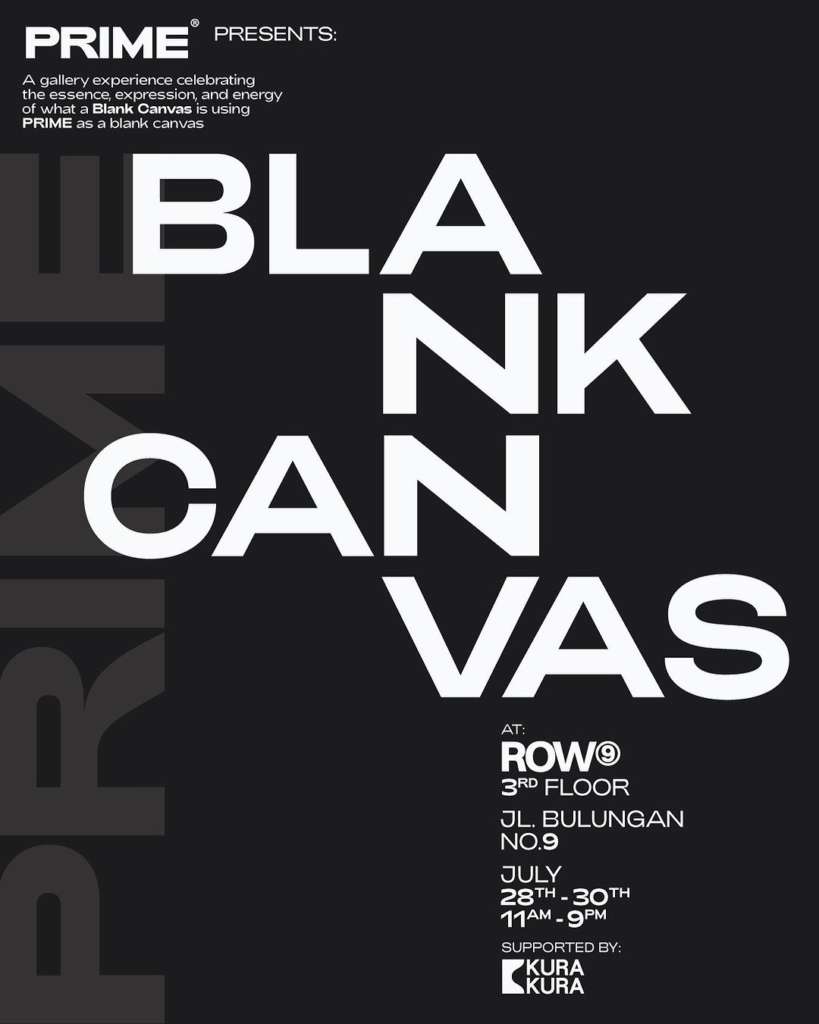 Kalian pernah kepikiran gak kalo sebuah kanvas kosong itu bisa menjadi hal yang multi-purpose? PRIME Apparel mengajak kalian untuk memahami makna esensi, ekspresi, serta energi dari sebuah blank canvas!
Bagi yang belom tau, PRIME merupakan brand essential dailywear yang terkenal dengan produknya yang nyaman dan berkualitas tinggi. PRIME akan mengadakan sebuah eksibisi bertajuk Blank Canvas, yang diadakan pada tanggal 28-30 Juli 2023 ini di Row 9, Jakarta Selatan. Dalam eksibisi ini, mereka coba memaknai esensi sebuah kanvas kosong tersebut dengan cara mengeksplorasi fungsi, inisiasi, serta tujuannya, seperti what makes a t shirt a t shirt, or a person a person. Tujuannya adalah guna mengeluarkan potensi serta emosi orang tersebut secara utuh dan nyata!
Eksibisi ini juga merupakan sebuah galeri PRIME yang membuat showcases terhadap karya rekan mereka yang menggunakan produk PRIME sebagai kanvasnya. Kolaborator eksibisi ini antara lain Hijack Sandals, Wild & Freak, Beeb World, Tiny Studio, dan Tell Your Children dari Singapura. Mereka berharap bahwa eksibisi ini memiliki output positif, yang dapat menginspirasi kalian untuk mengenali dan menggali potensi yang ada di diri kalian.
So, come and experience the essence, expression, and energy of a blank canvas with PRIME!