#NPCore, begitulah kami menyebut tren ini pada konten forecast (sotoy) kami di penghujung tahun kemarin. NPCore merupakan sebutan kami untuk tren normcore, tren yang sedang naik tahun 2023 ini. Kini semakin banyak orang yang kembali menggunakan pakaian basic, karena sudah jenuh dengan tren fashion yang semakin variatif. Dengan menganut NPCore, kalian bisa bebas berekspresi tanpa pressure apa pun, karena kalian udah gak perlu pusing mikirin tema outfit kalian setiap hari. Jadi effortless gitu deeehh.
Kenapa kami namain NPCore? Inspirasinya adalah saat kami main GTA, karakter NPC di game itu punya tampilan yang mirip semuanya dengan kustomisasi tipis. Ngeliat tren sekarang yang suka se-ragam (dan juga "seragam") kami rasa label NPCore tepat disematkan pada style ini.
Daya tarik style ini apaan dong? Ini dia penjabarannya!
---
The King of NPCore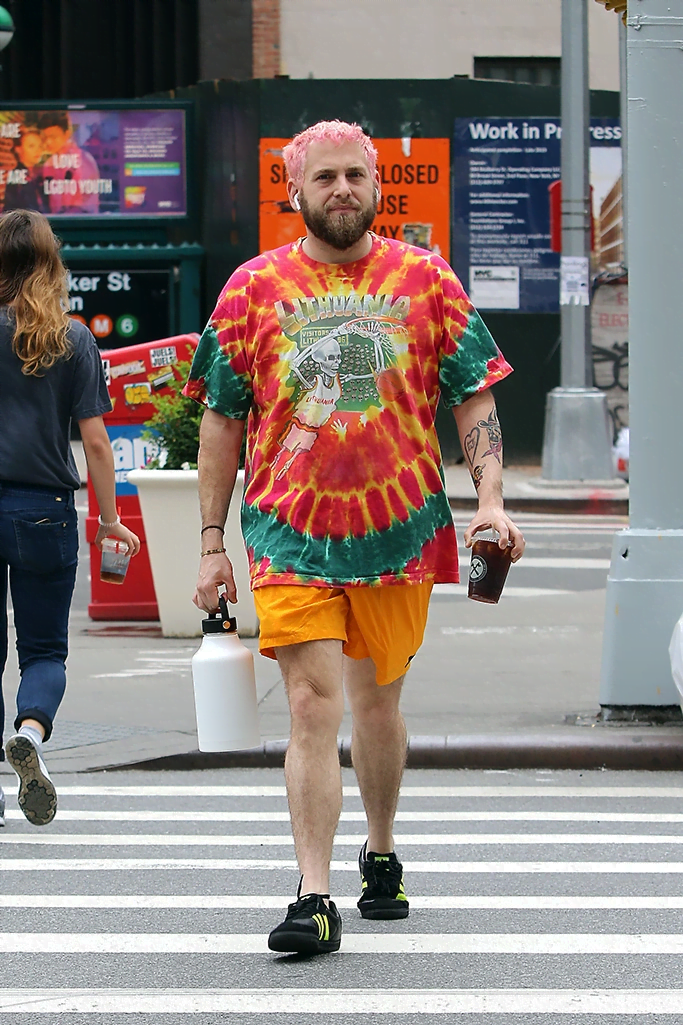 Jonah Hill, seleb Hollywood yang terkenal karena suka membintangi film kocak ini menurut kami berhasil ngembangin style-nya sendiri dan membentuk reputasinya dalam berpakaian hingga diakui oleh banyak orang dan fashion enthusiasts loh!
Bisa dilihat pada beberapa foto di atas, di kesehariannya bisa dibilang style doi cukup simple dan terbilang "too easy" untuk ukuran seorang public figure. Inspirasi style-nya yang unik ini tumbuh karena doi pun tumbuh kembang di medio 90'an, saat tren musik, skateboard, baggy jeans, hingga tie dye things! Bisa kami bilang, style yang diterapkan doi mendefinisikan "Simplicity at its finest".
Pada saat rekan-rekannya berlomba bergaya paling unik, doi justru memilih sebaliknya. Dia memilih menganut sebuah style yang lumrah dijumpai dan easy to wear, sesuai dengan spirit NPCore
Kami sendiri merekomendasikan style ini untuk dijadikan daily outfit kalian, karena effortless, simple, dan mendefinisikan kita apa adanya.
Terkadang, dalam hidup kita ngga perlu jadi karakter utama, jadi NPC aja cukup. NPC itu mindset!
---
Gapapa kan jadi NPC?