Membicarakan tentang waktu, bahasannya pasti akan panjang bahkan sejak manusia belum ada di muka bumi ini. Namun, kenapa sih manusia butuh sama yg namanya jam sebagai alat penunjuk waktu? — Artikel oleh Satria M. Purnama
—
Prolog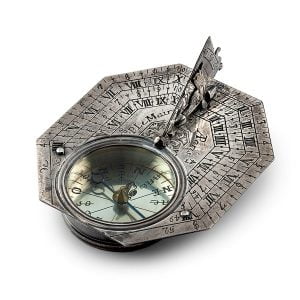 Sejarah mencatat pada sekitar abad ke-16, manusia mulai terpikirkan untuk membuat alat mekanis sebagai penunjuk waktu. Latar belakangnya sederhana, manusia ingin mempunyai satu standar yang bisa digunakan dan memiliki satu acuan yang bisa dipercaya dalam menunjukkan waktu. Di Mesir sendiri sebenarnya sudah diinisiasi oleh jam matahari (sundial), yang berpatokan pada cahaya matahari dan astronomi. Perkembangan dari tahun, dekade, dan abad secara kontinu menitikberatkan pada perbaikan akurasi, penemuan komponen baru, dan mekanisme rakitannya.
Pocket Watch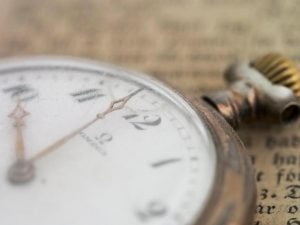 Popularitas jam semakin berkembang dengan semakin banyaknya watchmaker beserta ragam inovasinya. Salah satu penemuan yang cukup ramai kala itu adalah penemuan jam saku (pocket watch) yang lumrah bagi kalangan menengah ke atas di Eropa pada abad ke-19. Tetapi, kalangan militer dan prajurit saat itu merasa penggunaan jam saku kurang praktis. Bayangkan saja jika kita harus mengodok saku setiap kali ingin mengetahui waktu di medan perang.
Trench Watch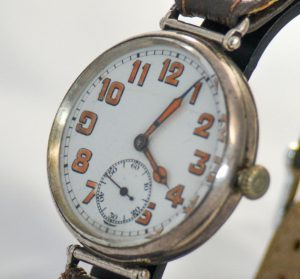 Solusi pun muncul dengan penggunaan strap atau tali pada jam saku tersebut sehingga dapat digunakan pada pergelangan tangan, yang akan disebut trench watch. Militer, khususnya Inggris kala itu, mengakui pengaruh trench watch dalam meningkatkan keberhasilan eksekusi strategi perang dari segi waktu. Setelah perang berakhir, prajurit pun semakin terbiasa dalam menggunakan trench watch  pada pergelangan tangan, sebagai tanda bahwa mereka telah menyelesaikan perang. Kalangan sipil mau tidak mau akhirnya menyadari fungsionalitas trench watch  yang lebih praktis dibanding jam saku.
Wristwatch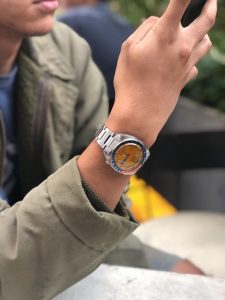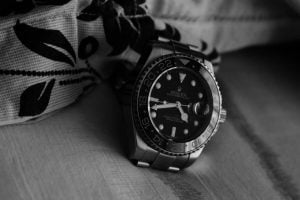 Di era 1920-an, jam yang akan digunakan pada pergelangan tangan (wristwatch) pun akhirnya mulai diproduksi secara intesional, menjadikan penemuan ini sebagai salah satu alat paling revolusioner kala itu. Meski ada yang mencatat bahwa sejak 1880 sebuah merk sudah memproduksi purpose-made men's watches  yang diperuntukkan untuk Angkatan Laut Jerman.
Inovasi lain yang tak terduga pun susul-menyusul. Mulai dari penemuan self-winding mechanism (jam otomatis), chronograph atau stopwatch, jam waterproof sampai kedalaman tertentu, bahkan lembaga sertifikasi yang menjamin sebuah jam tangan mekanik mempunyai akurasi -20 sampai +20 detik per tahun. Penemuan-penemuan di atas membuat jam tangan dapat oleh berbagai profesional. Di antaranya pembalap, penyelam, aktor, pilot, ilmuwan, bahkan astronot.

The Quartz Crisis

Era 1970-an, produksi secara massal pun muncul dengan penemuan teknologi elektronik (quartz) dengan berbagai keunggulan terutama dari segi akurasi, berat fisik, bahkan harga jika dibandingkan dengan jam mekanik. Masa ini disebut dengan The Quartz Crisis bagi pembuat jam mekanik tradisional (mayoritas berpusat di Swiss), karena menyebabkan menurunnya permintaan secara drastis yang menyebabkan kepanikan dan berpuncak pada 1981.
---
Epilog
Selain fungsinya, lambat laun jam tangan juga ber-evolusi menjadi aksesoris fashion wajib, khususnya bagi kalangan pria. Lebih dari itu, jam tangan acap kali memiliki nilai tersendiri bagi pemiliknya baik itu dari sisi craftsmanship, desain, sejarah, bahkan penunjuk status sosial. Dan hingga kini, jam tangan tetap menjadi satu hal yang sangat sulit dilepaskan dari kehidupan sehari-hari bagi semua kalangan.