Biasanya, kita para cowok gak suka suatu hal yang repot, contohnya rambut. The less is more. Ada satu potongan rambut pria yang mendefinisikan hal itu loh!
French crop, potongan rambut pria yang populer beberapa tahun ke belakang di Indonesia ini mendefinisikan arti dari the less is more. Bisa dibilang, gaya rambut ini bisa menampilkan tampilan terbaik secara effortless!
Lalu, apa sih french crop itu? Yuk simak bareng-bareng!
---
Classic French Crop
Potongan rambut ini sederhananya adalah memangkas bagian samping dan menyisakan bagian atas rambut sedikit lebih panjang dibanding bagian samping. Biasanya pada bagian poni dipotong pendek di atas alis atau ditata ke bagian samping saat mulai tumbuh panjang. Kunci dari potongan rambut ini adalah balance dan proporsional. Banyak orang yang mengaplikasikan potongan rambut ini karena styling dan treatment yang cukup mudah dan gak neko-neko!
Di Indonesia sendiri, gaya rambut ini dikenal sebagai potongan cepak ABRI, rambut tentara, dan masih banyak istilah yang kalian familiar deh!
Berikut contoh gaya french crop klasik yang bisa kalian jadikan referensi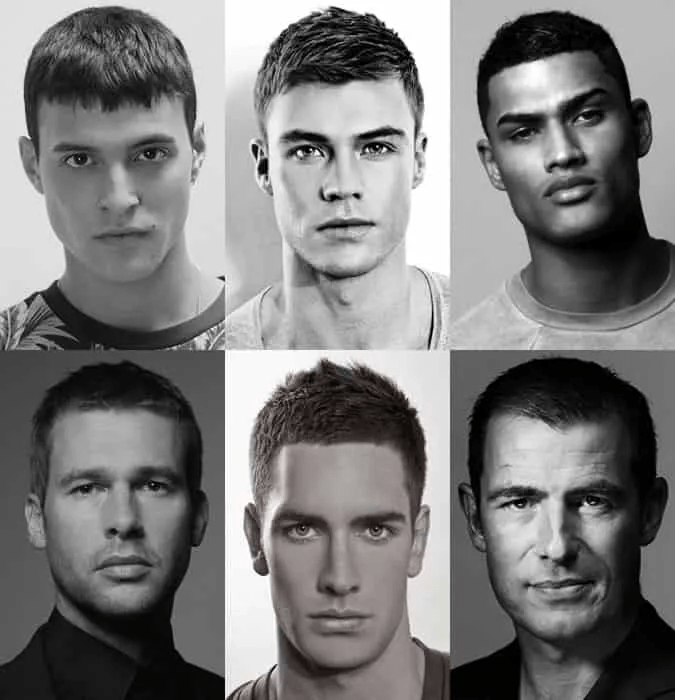 Modern French Crop

Variasi lainnya dari gaya french crop adalah diberi sentuhan kontemporer seperti diberikan tekstur pada rambut yang dapat kalian lihat contohnya pada foto di atas. Jika kalian bosan dengan potongan klasik, bisa dicoba nih french crop yang diberikan sentuhan modern ini!

---
Coba absen siapa di sini yang merupakan seorang pengabdi french crop sejati?!