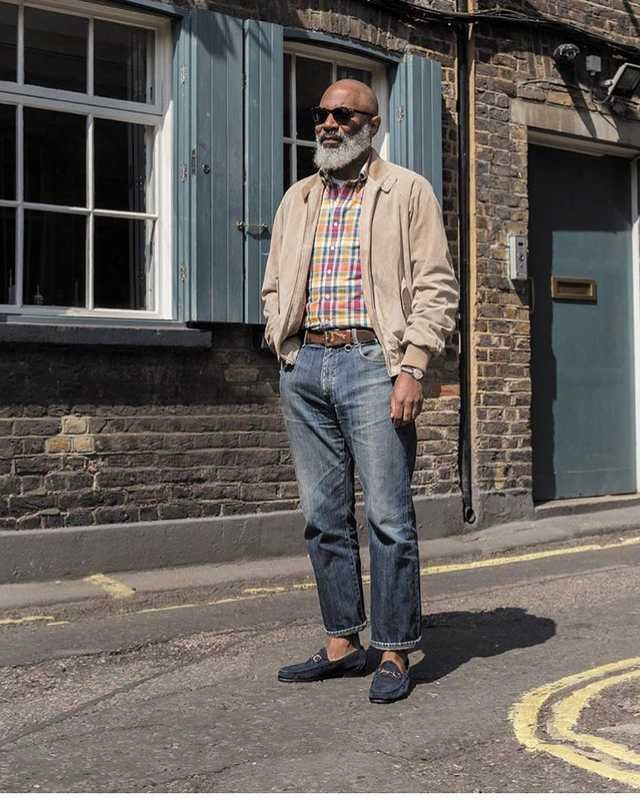 Gak kerasa, udah nyampe di hari Sabtu lagi aja nih! Selain ada yang manfaatin akhir pekan ini untuk beristirahat, yang PUNYA pasangan pastinya udah ada planning untuk menghabiskan waktu bersama malem ini dong? Tapi, kalian para cowo tuh suka ribet dandan apa 5 menit siap-siap langsung gas ngeng nih?
Pada artikel kali ini, kami ingin memberi rekomendasi style dari Jason Jules, seorang Writer, blogger, "man about town," brand consultant, P.R. man, Ivyist. Di tempat asalnya, doi dianggap sebagai most stylish man in London media & culture!

Lalu, apa sih yang membuat persona dan style Jason Jules ini menarik? Pertama, doi merupakan seorang penulis dari sebuah buku bertajuk Black Ivy: A Revolt in Style, sebuah buku yang menceritakan revolusi style dari Ivy League, yang awalnya dianggap sebagai style khusus kalangan tertentu aja. Namun, seiring perkembangan zaman, mulai banyak orang African-American yang mengaplikasikan style ini. Buku ini dianggap revolusioner karena terdapat sebuah pesan perjuangan serta kebebasan berekspresi bahwa fashion itu universal!
Black Ivy is an art book about clothes, but it's also about freedom—both individual and collective. From the most avant-garde jazz musicians, visual artists, and poets to the more influential architects, philosophers, political leaders, and writers, Black Ivy explores, for the first time, the major role this period of aspiration—and upheaval—played, and what these clothes said about the people who wore them.

Black Ivy: A Revolt in Style
Lalu, yang kedua mungkin dari foto yang kami tampilkan sejauh ini sudah menjawab. Style-nya dia yang preppy khas Ivy League yang di-twist dengan sentuhan jazzy vibes elevate his personal style! Menurutnya, style-nya ini tercipta karena doi udah tertarik ke dunia fashion sejak umur balita karena nonton filmnya Fred Astaire! Seiring bertambahnya umur, doi akhirnya mengeksplorasi soal fashion, khusunya Ivy League. Selain itu, karena latar belakangnya yang tumbuh di working class culture di East London membutnya into ke skena musik Jazz sehingga menasbihkan style dan persona dari Jason Jules sekarang yang dianggap sebagai "living, breathing jazz song" oleh Complex Magazine.
Menurut kami, style dari seorang Jason Jules ini patut banget untuk kalian jadikan inspirasi berbusana, kombinasinya serta layering game yang memadukan sartorial wear dan casual wear menciptakan sebuah style yang versatile dan sharp, tentunya kalian ingin tampil sebaik mungkin dong di depan pasangan kalian?! Akan tetapi, menimbang faktor cuaca di Indonesia yang gak sedingin gerimis London, alangkah baiknya kalo kalian juga memodifikasi preppy style seperti menggunakan bahan linen yang ringan, atau mengurangi layering-nya agar supaya nyaman.
Selain itu, menurut kami kalo konteksnya outfit ini diterapin saat jalan sama pacar, kami jamin kalian pasti jadi orang terkeren di tempat! Apalagi, weekend gini kan biasanya banyak acara kondangan tuh, kalian gak perlu repot ganti baju kalo mau lanjut jalan sama pacar kalian deh! Tapi, hati-hati kalo banyak yang ngeliatin kalian, nanti kalo oleng pacarnya marah! hehehe.

Ingat, bahwa style itu merupakan kebebasan berekspresi setiap individu, jadi berpenampilanlah sebaik mungkin maka kalian akan dihargai, begitu pun sebaliknya!