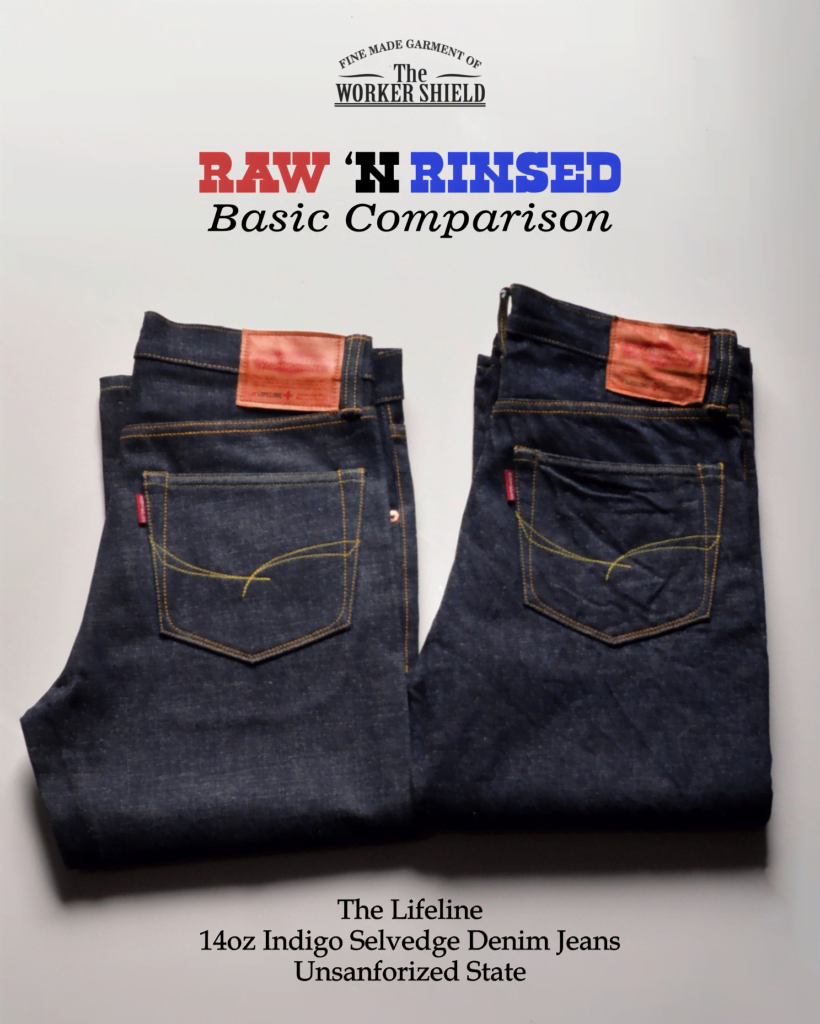 Siapa sih yang ngga tau The Worker Shield? Brand asal Jakarta yang berdiri sejak tahun 2014 ini masih berdiri tegak di dunia perdeniman yang kian hari bermunculan brand denim serupa. Brand yang terinspirasi dari pakaian Western tahun 1900-an ini memiliki identity yang cukup kuat dan terbilang nyampe di skena perdeniman, pemilihan nama, bentuk arcuate, juga beberapa detail kecil yang menarik untuk dijadikan koleksi denim kalian. Tidak hanya denim jeans, koleksi The Worker Shield pun cukup beragam mulai dari outwear jeans, heavy flannel, T-shirt, hingga western shirt yang menjadi main produknya selain denim jeans.

Di penghujung tahun 2020, The Worker Shield merilis koleksi terbarunya yang bertajuk "THE LIFELINE". Hal ini dilakukan mengingat beberapa tahun belakangan ini merupakan tahun yang berat bagi pelaku industri kreatif akibat pandemi. The Worker Shield bermaksud menghadirkan produk yang memiliki arti bersejarah, yang mana mereka bertujuan untuk mengingatkan kita tentang dedikasi, semangat dan sebuah pengorbanan yang sesungguhnya.

Sudah cukup jelas, kedua foto perbandingan celana jeans The Worker Shield di atas merupakan artikel yang sama yaitu "THE LIFELINE" dengan bobot 14 ounce terlihat perbedaan yang begitu signifikan. Di sisi sebelah kiri memperlihatkan jeans dalam keadaan raw atau mentah, sedangkan di sisi sebelah kanan memperlihatkan keadaan jeans setelah melakukan treatment khusus rinsed atau yang biasa dikenal dengan one wash. Sebenarnya kedua pilihan jeans di atas merupakan selera yang berbeda bagi setiap denimhead, artinya tidak ada yang bisa memastikan mana yang lebih baik.
Karena basic artikel "THE LIFELINE" ini adalah Unsanforized yang mana jeans diharuskan melakukan initial soak terlebih dahulu sebelum mulai break-in atau digunakan, maka dengan ini The Worker Shield memberikan good option yaitu menyediakan versi rinsed atau one wash. Salah satu tujuannya untuk memudahkan pemilik nantinya agar tidak ingin repot melakukan treatment initial soak sebelum menggunakan jeans. Dan kalo menurut pandangan kami perihal jeans yang sudah melakukan treatment one wash sendiri memberikan kesan vintage pada setiap details tertentu, khususnya penyusutan yang terlihat natural pada bagian leather patch. Lalu apa saja perbedaan yang bisa terlihat secara mendetail? silahkan simak foto perbandingan raw and rinsed di bawah ini!




Bagaimana, sejauh ini sudah sangat terlihat jelas bukan perbedaanya? Kedua harga artikel "THE LIFELINE" dibanderol sekitar Rp. 1.850.000 untuk varian raw maupun one wash. Oh iya kalian juga bisa cek koleksi selengkapnya di official e-commerce The Worker Shield yang tertera pada bio Instagramnya ya! *cheers