Berbagai gaya rambut pria memang tak lekang oleh waktu, salah satunya ialah gaya rambut panjang pria yang pasti akan selalu ngetren dimana-mana. Kenapa gue bilang begitu? Ya, pastinya lo punya kan teman nongkrong atau teman kerja yang gondrong kan? Atau mungkin jangan-jangan lo sendiri pernah gondrong?
Berdasarkan sepengalaman mimin, seiring berkembangnya tren hairstyle bagi kaum adam, gaya rambut panjang pria yang diikat ini jelas cukup banyak diminati. Seperti nggak ada habisnya bagi para gondrongers untuk membuat sebuah terobosan kombinasi dengan gaya rambut panjangnya. Terlebih agar supaya hasilnya pun semakin keren, bisa juga dikombinasikan dengan model gaya rambut pendek, salah satunya undercut.
Wah, jadi gimana tuh ya kira-kira gaya rambut panjangnya? Langsung aja kita simak artikel di bawah ini!
---
Infinity Man Bun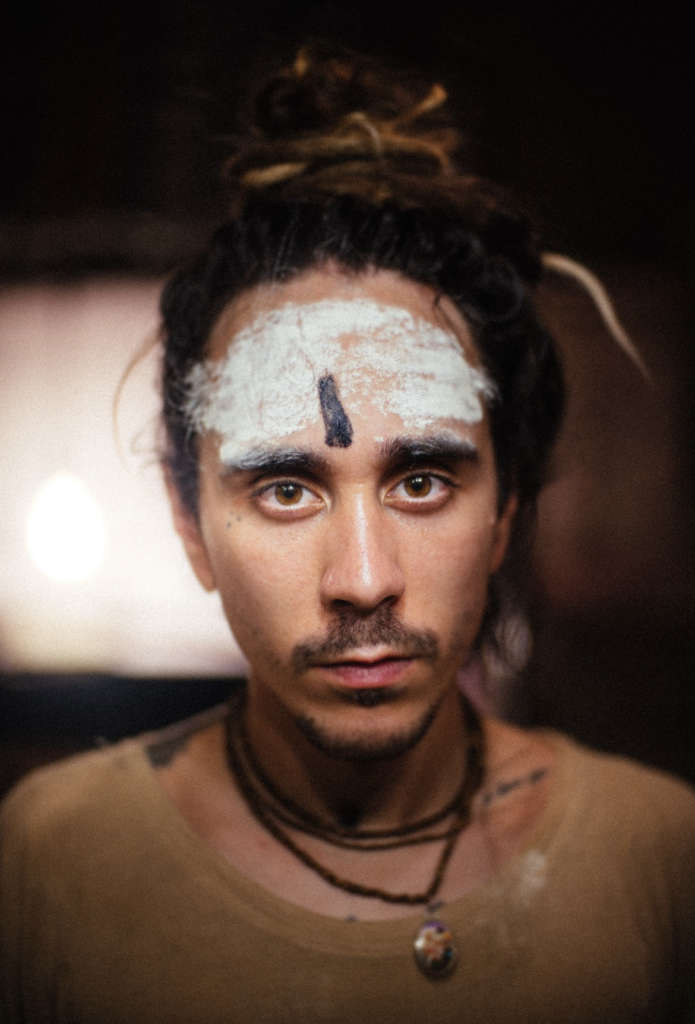 Pertama, ada infinity man bun, gaya rambut ini dikenal dengan menyanggul bagian rambut belakang dan merapikan bagian rambut depan. Pilihan gaya rambut ini menurut mimin sih cocok banget, khususnya buat para gondrongers yang harus tampil rapih namun tetap santai walaupun dengan panjang rambutnya. Gaya rambut infinity man bun ini sekilas mengingatkan mimin dengan salah satu vlogger dan traveler asal Detroit, Michigan, yang sekaligus seorang guru spiritual yaitu, Dakota Wint!
Thick Long Man Bun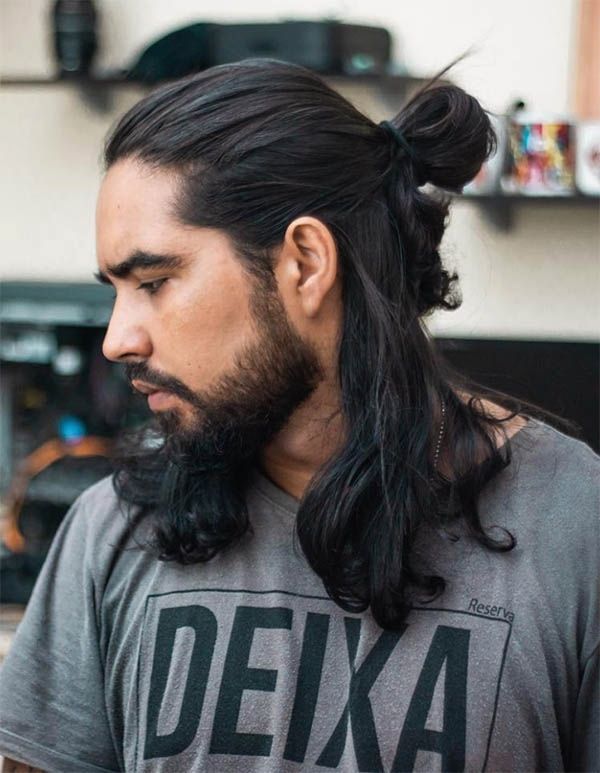 Selanjutnya, ada thick long man bun, gaya rambut panjang pria yang diikat satu ini diterapkan dengan mengikat bagian belakang yang sejajar dengan telinga dan membiarkan bagian belakang bawah terurai. Cocok juga bila diterapkan bersama bewok, yang selain makin mirip sama viking, pastinya bikin lo jelas terlihat semakin gahar, sob!
Slick Man Bun with Undercut Tape Fade

Gaya rambut panjang pria yang diikat selanjutnya ada thick slick man with undercut, yang jelas sangat cocok buat lo yang ingin tampil rapih, khususnya untuk hadir di acara formal namun tetap tampil dengan rambut panjangnya yang diikat. Potongan rambut undercut taper fade pun juga dapat diterapkan pada bagian sisi rambut dengan ukuran berlayer yang dimulai dari 0,5 cm dan cenderung lebih panjang hingga ke atas. Cara menyimpul bagian rambut belakangnya pun hanya perlu di man bun ke bagian atas saja.
Open Ended Curly Back Man Bun

Gaya rambut pria panjang yang diikat selanjutnya cocok banget buat kalian yang memiliki volume rambut yang tebal dan bergelombang. Open ended curly back man bun hanya perlu menarik bagian sisi samping dan atas untuk diikat ke belakang, namun agak sedikit diatur lebih longgar guna untuk memberikan ruang kenyamanan.
---
Itu dia rentetan gaya rambut panjang pria yang diikat bagi kalian para gondrongers, kira-kira next variasi gaya rambut pria apalagi nih yang bisa dibahas?