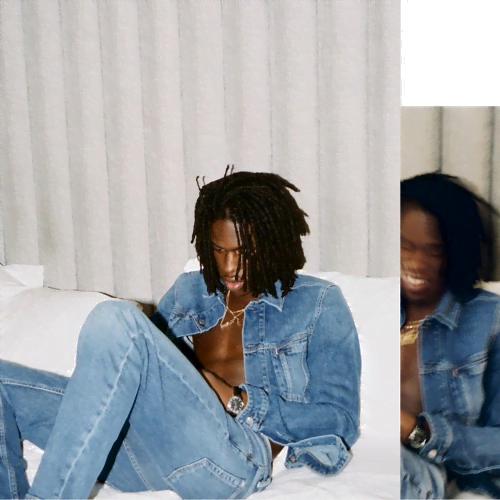 Ngomongin soal denim emang gak bakal ada abisnya, terutama Japanese denim yang sudah sangat terkenal reputasi dan kualitasnya. Bisa dibilang, di era sekarang ini kalo ngomongin denim, pasti banyak yang langsung mikirnya ke Japanese denim. Namun, pada artikel kali ini mimin bukan mau bahas soal sejarah ataupun celananya nih, melainkan sebuah lagu dari Daniel Caesar yang mengangkat filosofi dari sebuah Japanese denim, yang juga bertajuk "Japanese Denim".
Sebagai denimhead, kita tentu kepo banget dong buat eksplorasi soal kegemaran kita ini, mimin pun begitu. Selama ngulik soal denim ini, sampe lah mimin ke sebuah lagu dari Daniel Caesar yang judulnya udah gamblang banget! Mimin pun penasaran dan coba cari tau apa sih maksud dari lagu ini?
---
Sesuai namanya, lagu ini menceritakan kecintaan Daniel Caesar yang menjadikan a pair of jeans sebagai metafora ungkapan perasaannya terhadap suatu hubungan, bahkan dengan jeans itu sendiri! Pada lagu ini, Daniel Caesar menggambarkan perasaan dan harapannya terhadap yang ia puja seperti layaknya Japanese denim, yang terkenal dengan selvedge jeans serta craftmanship-nya yang mampu menyuguhkan kualitas serta ketahanan yang lama, seperti harapannya kepada sang pujaan hati.
My blue jeans

Will last me all my life

So should we

I'm spending all this time.

Japanese Denim by Daniel Caesar
Namun, pada akhirnya hanya celana jeansnya aja yang setia bersama Daniel Caesar hingga akhir hayatnya, still wearing his blue jeans, the only relationship of his that truly lasted forever. Walaupun miris karena ditinggal sang pujaan hati, hal ini seakan membuktikan bahwa celana jeans, Japanese denim sebagai konteks di lagu ini sejalan dengan pesan yang disampaikan sang pencipta lagu, my blue jeans will last me all my life.
Menurut mimin, hal ini cukup menarik karena Daniel Caesar mengangkat tema yang tidak terlalu umum seperti celana jeans ini dijadikan sebuah lagu. Selain mengangkat popularitas celana jeans, lagu ini juga mempunyai filosofi yang on point serta membuktikan bahwa celana jeans seperti Japanese denim bukan hanya sekadar celana!
---
Gokil ya, dari lagu ini menandakan bahwa celana jeans itu merupakan sebuah hal yang bersifat universal, bukan hanya sekadar fashion item aja, buktinya sampai menjadi inspirasi musisi kelas dunia yang mendedikasikan lagunya yang mengangkat tema celana jeans! Btw, kira-kira ada hal menarik lainnya gak ya yang mengangkat tema soal celana jeans? Atau lagu lain mungkin? Menarik kali ya kalo kita bahas bareng-bareng?