Kita sudah melihat bagaimana C.C. Hudson mengubah perusahaan workwear kecilnya menjadi bernama Blue Bell pada posting sejarah Blue Bell sebelumnya. Sejak saat itu, Blue Bell makin memperluas usaha workwearnya dengan melakukan merger dengan 2 nama pemain di bidang dry goods pada jamannya yaitu Jelico Clothing Company dan Big Ben dan pada tahun 30an, hasil merger ini menjadi perusahaan manufaktur "Work and Play Clothes" terbesar di dunia. Selain itu, pada tahun 1936, Blue Bell juga mengakuisisi perusahaan yang mempatenkan sanforization.
Pada tahun 1936, Blue Bell membeli dan mengakuisisi Globe Superior Corp, sebuah perusahan yang menemukan dan mempatenkan proses Sanforization, melalui Sanford L. Cluett. Sehubungan dengan pembelian perusahaan yang menguasai sanforization digabungkan dengan pembelian Big Ben, maka Blue Bell langsung mengeluarkan produk bernama Super Big Ben Overalls yang terbuat dari bahan 100% sanforized yang seperti kita tahu akan mengurangi penyusutan setelah pencucian hingga kurang dari 1%. Dengan diluncurkannya produk dengan proses sanforization ini, Blue Bell sudah turut mengatur standar dalam industri workwear pada jamannya.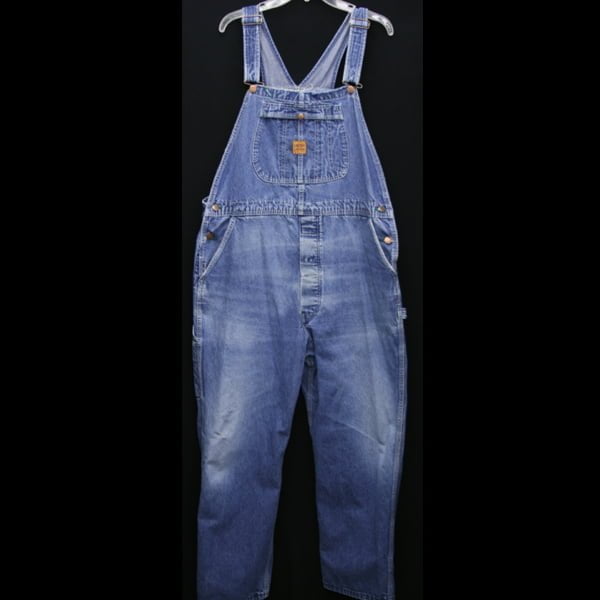 Produsen garment khususnya workwear turut andil dalam membantu gerakan perang dunia 2 Amerika dan pada tahun 40an, Blue Bell dicatat telah memproduksi sekitar 21,6 juta produk garmen yang ditujukan untuk angkatan bersenjata Amerika. Angka tersebut sama dengan 2 potong pakaian untuk tiap anggota angkatan bersenjata, mulai dari Angkatan Darat sampai Angkatan Laut.




Pada tahun 1943, Blue Bell kembali mengakuisi perusahaan garmen bernama Casey Jones Work-Clothes Company. Akuisisi ini termasuk juga salah satu brand Casey Jones yaitu Wrangler. Dengan beberapa akuisisi yang dilakukan Blue Bell, di tahun 40an Blue Bell memiliki portfolio brand terbesar di dunia.


Blue Bell mulai memperkenalkan Qualitag pada tahun 1945, yaitu sebuah booklet kecil yang terdapat di setiap produknya. Booklet ini berisi care guide, deskripsi produk dan juga garansi uang kembali untuk para pelanggan. Qualitag ini berbentuk macam-macam, tergantung dari produknya dan juga targetnya. Sebagai contoh, Wragnler Qualitag diperkenalkan pada thaun 1948 dan didesain untuk dinikmati semua anggota keluarga dengan bentuk booklet komik yang menampilkan Jim Shoulders. Saat ini Qualitag asli bisa berharga sampai $300 untuk para kolektor.



Tahun 1946 Blue Bell mulai mengembangkan jeans bagi para koboi, diiringi dengan ditariknya penjahit dan tailor terkenal Rodeo Ben. Para pekerja Blue Bell ikut andil dalam kontes untuk menentukan brand jeans yang sedang dikembangkan dan akhirnya yang menang adalah nama Wrangler yang dekat hubungannya dengan nama koboi,
PS: Diskusikan sejarah Blue Bell di forum.
———————————————————————————————————
We've seen how C.C. Hudson turns his small workwear company to Blue Bell from our last Blue Bell History post. From that day on, Blue Bell continues to expand their business by merging with Jelico Clothing Company and Big Ben and becomes later in the 30's the worlds Biggest manufacturer of "Work and Play Clothes". In 1936, Blue Bell also buys a company with a sanforization patent on their name.
Later in 1936 Blue Bell buys Globe Superior Corp, the Company that invented Sanforization, through Sanford L. Cluett. 1936 and Blue Bell introduces "Big Ben Sanforized Overalls" from that recent merging. Super Big Ben Overalls was made out of 100% Sanforized Fabric that reduces shrinkage after washing to less than 1%. This sets a new standard for the industry.
Blue Bell also takes part in wartime service by producing in the 40's over 21,600,000 garments for the American armed services. The equivalent of 2 pieces of clothing for each service man from the Army to the Navy.
Blue Bell acquires the Casey Jones Work-Clothes Company in 1943, and also the rights to a rarely used Casey Jones brand name: Wrangler. Through other successful acquisitions and mergers, Blue Bell holds in the 40's the world biggest brand portfolio.
Blue bell introduced the "qualitag" in 1945 , a small booklet accompanying each garment, giving the buyer care instructions and a money back guarantee. The Qualitag came in a variety of forms, depending on the line and the Target. For example the wrangler tags were introduced in 1948 and were meant to appeal to the whole family in the form of Comic booklets featuring Jim Shoulders. These can fetch as much as 300$ by collectors.
In 1946, Blue Bell starts to develop a jeans line for cowboys, hiring famous tailor Rodeo Ben. Blue Bell workers take part in a contest to give the jeans a brand name. The winning name is Wrangler, synonymous with the name for a working cowboy.
PS: Discuss the history of Blue Bell in forum