Ayeee! Kembali lagi bareng mimin yang pada kesempatan kali ini ingin membahas seputaran film nih. Kira-kira siapa nih yang udah nonton filmnya The Flash di tahun 2023 ini? Gimana menurut kalian filmnya? Btw, kali ini mimin balik lagi bukan untuk memberikan review ya, melainkan mau memberikan secercah kabar perihal film The Flash dan juga seorang aktor muda ternama Ezra Miller nih, usut punya usut sih akhir-akhir ini doi tengah mencuat ke perbincangan warganet.
Wah, ada apaan ya tuh kira-kira? Oke, sebelum kita terjun ke pembahasan inti, mari sejenak kita membahas kilas balik perihal film The Flash ini. Singkatnya, The Flash bercerita tentang Barry Allen (Ezra Miller) seorang pegawai dari bagian forensik kriminal yang mempunyai kekuatan super berlari sangat cepat. Kekuatan tersebut ia dapatkan sejak masuk di bangku perkuliahan dan bakatnya tersebut berhasil mengukuhkan dirinya sebagai pahlawan 'The Flash' untuk membantu banyak orang.
Nah, kita kembali lagi ke topik awal pembicaraan. The Flash ditayangkan di Indonesia pada 14 Juni 2023 kemarin, awalnya film ini mendapat review yang cukup bagus dari para khalayak. Namun, karena tingkah laku negatifnya alhasil The Flash pun menjadi pertaruhan bagi Ezra Miller dan kariernya sebagai seorang aktor. Nama yang sudah dibangun sejak lama itu tiba-tiba hancur karena beberapa ulahnya dan juga pemberitaan yang masif di media-media.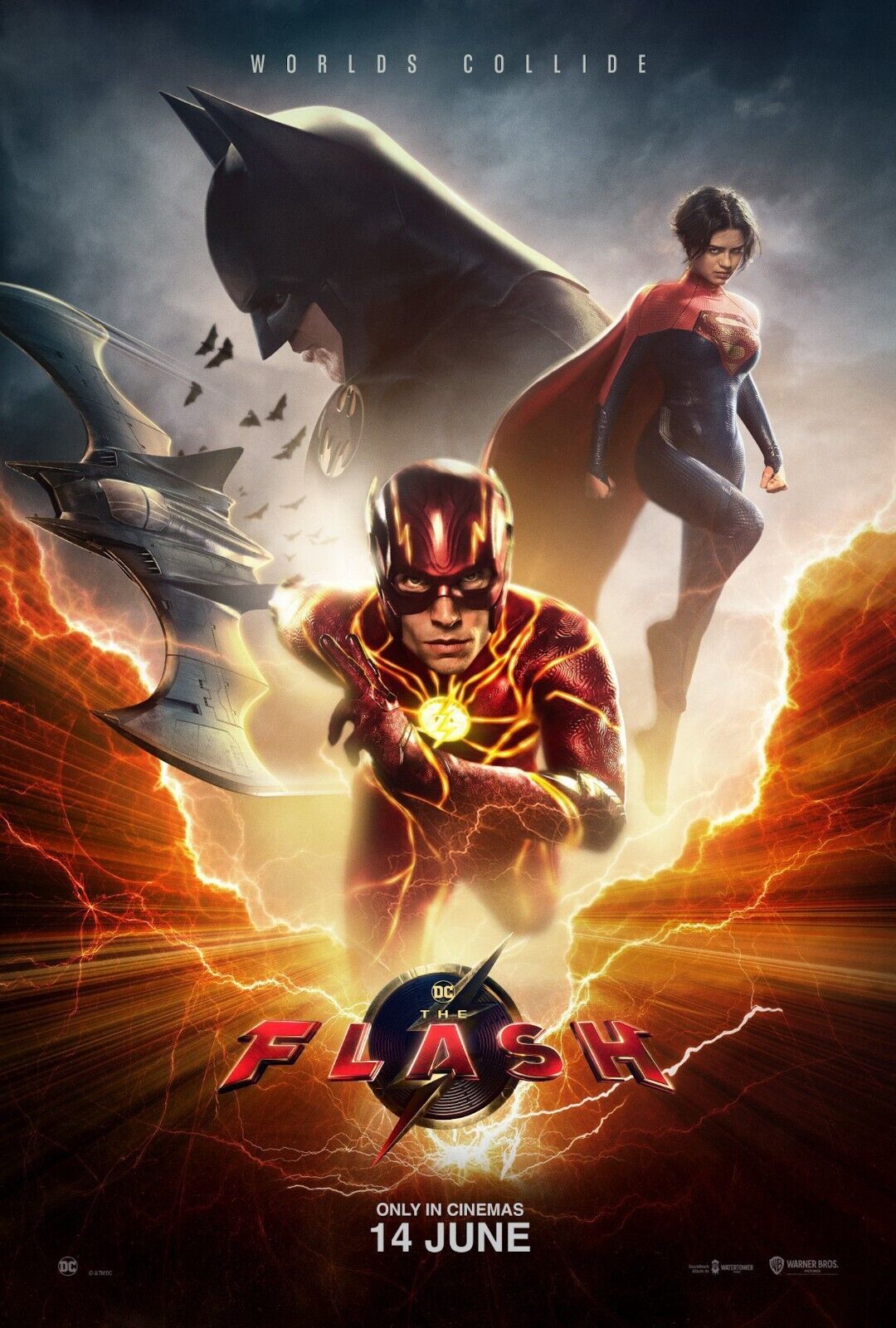 Ia pun seolah bergantung pada film garapan Andre Muschietti tersebut yang menjadi satu-satunya menjadi proyek yang dibintangi olehnya di tahun ini. Sayangnya The Flash justru gagal berbicara lebih banyak seperti yang digembar-gemborkan sebelumnya, film itu gagal mendapatkan raihan yang ditargetkan di bioskop.
Terus kenapa sih kira-kira sama Ezra Miller? Kasus apaan sih yang dia lakukan sampai berdampak ke kariernya? Pasalnya, Ezra Miller yang dipercaya sebagai tokoh utama untuk memerankan sebagai tokoh superhero The Flash kini harus menerima konsekuensi akibat suatu perbuatan yang ia lakukan.
Di luar perbuatan yang dibuatnya, Ezra Miller dikenal sebagai salah satu aktor berbakat sejak penampilannya pada film thriller We Need to Talk About Kevin pada 2011. Warner Bros pun tertarik olehnya setelah ia tampil dalam drama remaja The Perks of Being a Wallflower setahun setelahnya.
Sayangnya semua potensi tersebut tiba-tiba saja tertutupi dengan serangkaian tindakan yang dituduhkan padanya. Mulai kekerasan hingga dituduh mengendalikan anak di bawah umur dengan alkohol dan obat-obatan. Hmm, Ezra Miller ditangkap karena pelecehan dan penyerangan di Hawaii. Ia juga dituduh melakukan pelecehan seksual, hingga kekerasan setelah mencekik seorang wanita di Islandia. Seriously!?
Ezra Miller pun akhirnya meminta maaf menjelang penentuan jadwal rilis The Flash.
Kabarnya budget shooting The Flash ternyata juga memakan biaya dengan total 220 juta USD, kemudian ditambah dengan biaya marketing sebesar 150 juta USD. Sedangkan dari pencatatan penjualan film ini cuma mendapatkan sekitar 260 juta USD doang. Itu pun masih ada hitungan lain yang mencatatkan kerugian bisa makin tinggi hingga 200 juta USD.
Hmm, menurut kalian pantas nggak sih sebuah karya nggak dihargai karena perilaku buruk dari artisnya? Kalo menurut mimin pribadi sih, nggak seharusnya begitu ya. Mimin menilai karena atas dasar filmnya bagus dan mimin pribadi suka, terlepas dari kasus yang dilakuin sama Ezra Miller nggak jadi masalah buat mimin.