Kabar lucu sekaligus cukup menuai kontroversi kali ini hadir dari negara belahan Eropa Utara, Denmark. Akhir-akhir ini seorang Seniman yang berasal dari kota Kopenhagen turut sedang diproses hukum terkait aksinya yang mengirimkan kanvas kosong ke museum.
Ia adalah Jens Haaning, seorang Seniman kontemporer yang sudah berkutat dengan karyanya sejak tahun 90-an ini berdalih jikalau kanvas kosong tersebut adalah karya seninya yang sudah sesuai dengan judulnya, "Take the Money and Run".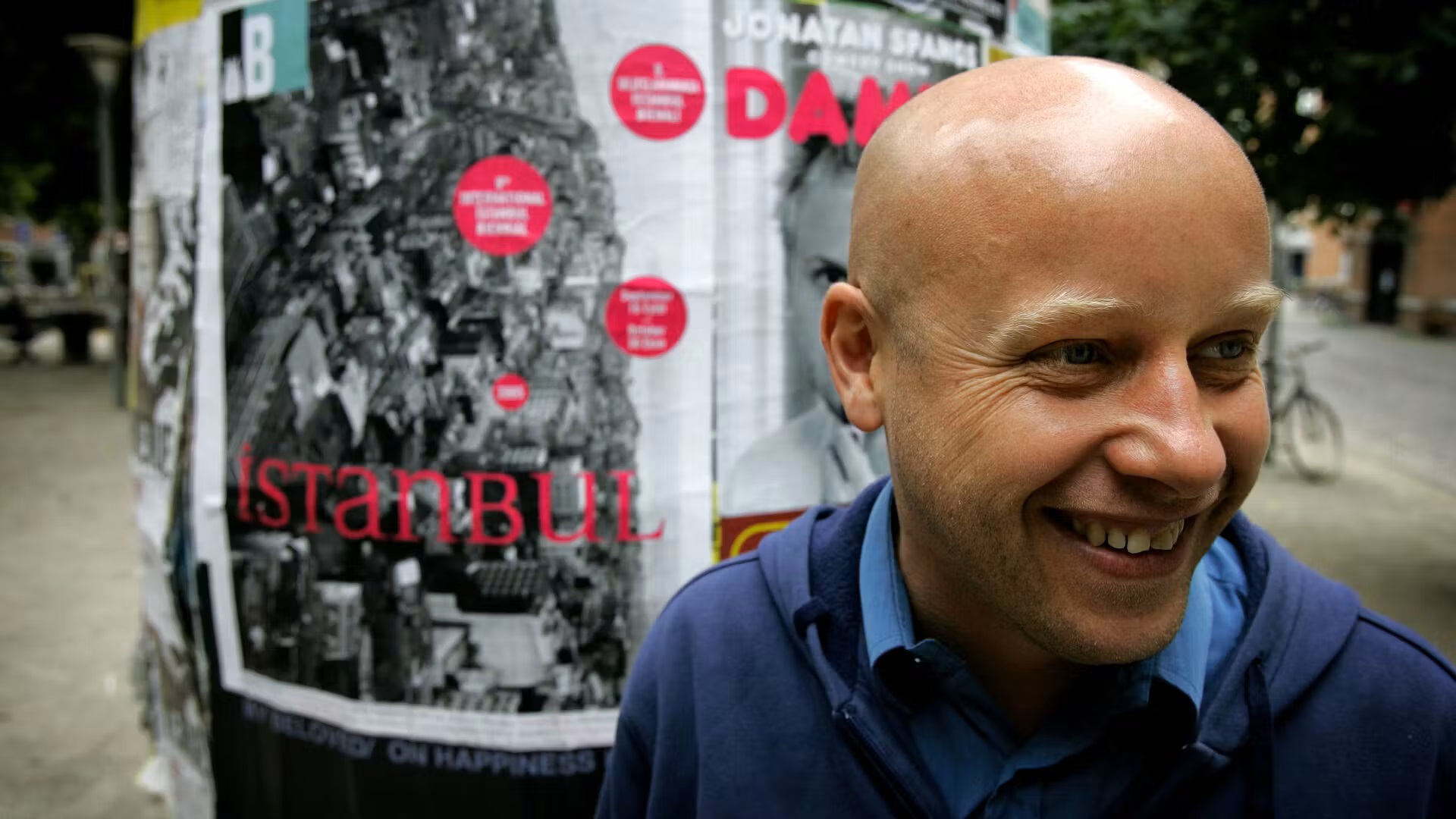 Jens Haaning memang dikenal dengan hobi nyeleneh lewat karya-karyanya. Kabarnya ia memang telah menerima sejumlah uang dari Kunsten Museum of Modern Art di Aalborg, sebuah kota di wilayah Denmark Utara. Museum tersebut meminta Haaning untuk membuat kembali karyanya dari tahun 2007 yang berbicara tentang pendapatan rata-rata orang Denmark. Karya itu menampilkan uang kertas krone yang ditempelkan di kanvas dalam bingkai.

Usut punya usut, museum tersebut menyediakan 532.000 krona (hampir Rp 1,2 miliar) untuk membuat karya dengan konsep yang sama. Dana ini termasuk upah Haaning sebesar 40.000 krona. Namun, ketika staf museum membongkar bungkus karya yang dikirim ke mereka, mereka hanya menemukan dua bingkai kosong dengan judul "Take the Money and Run".
Dilansir dari beberapa media, museum tersebut tetap memajang "karya" Haaning dan menuntutnya untuk segera mengembalikan uang yang nggak ia gunakan sebagai properti karya. Namun Haaning menolak dan akhirnya kasus ini dibawa ke pengadilan.

Senin (18/9), pengadilan Kopenhagen kabarnya telah memerintahkan Haaning untuk mengembalikan uang yang seharusnya ia gunakan dalam karya, namun tetap boleh menyimpan upahnya sebagai seorang seniman.
Menurut Haaning, tindakan break the rules alias melanggar kontrak dan mengambil uang tersebut adalah bagian dari sebuah karya, dan bukan penipuan. Haaning juga menyarankan untuk orang-orang yang bekerja dalam situasi yang buruk agar melakukan hal yang serupa.
Jika orang-orang melakukan pekerjaan yang menyebalkan dan tidak dibayar, dan malah disuruh mengeluarkan uang supaya bisa pergi bekerja, maka ambil saja apa yang kamu bisa ambil.

— Jens Haaning dalam Radio Lokal