Harus diakui, industri sepatu saat ini sangat pesat perkembangannya. Hal ini tak terlepas dari pengaruh teknologi, persaingan pasar, serta yang paling penting adalah tren yang sedang berkembang. Kalo ngomongin soal sepatu, kalian ngerasa gak sih kalo saat ini tren kolaborasi antar brand tuh lagi happening banget? Bahkan, mimin bisa liat di IG setiap bulan pasti ada aja brand A yang ngerilis sepatu kolaborasi dengan brand B.
Bagi kalian seorang sneakerhead sejati, memiliki sepatu kolaborasi (apalagi brand yang kalian suka) tuh punya rasa kebanggaan tersendiri. Selain karena sifatnya yang limited release (biasanya gitu), punya sepatu hasil brainstorming 2 brand yang menyatukan identitas tuh sensasinya ngga bisa atau jarang bisa kalian dapatkan di sepatu biasa atau general release. Setuju ngga?
Eits, sepatu general release gak se-inferior itu kok! Kalo gak ada sepatu GR, gak bakal ada tuh siluet sepatu kolaborasi keren. Maka dari itu, pada artikel ini mimin mau coba ngasih 3 alasan sepatu GR itu tetep spesial!
---
Sebelum lanjut, bagi yang masih bingung sepatu general release tuh apaan sih? Nah, general relesase merupakan istilah sepatu yang diproduksi dalam jumlah volume yang cukup masih, yang tersedia di hampir semua retailer sneakers, bukan merupakan model terbatas. Karena sifatnya yang demikian, biasanya sepatu ini bisa didapatkan cukup mudah di hari yang sama ketika rilis, tergantung kebijakan masing-masing toko yah.
Sifatnya Aman!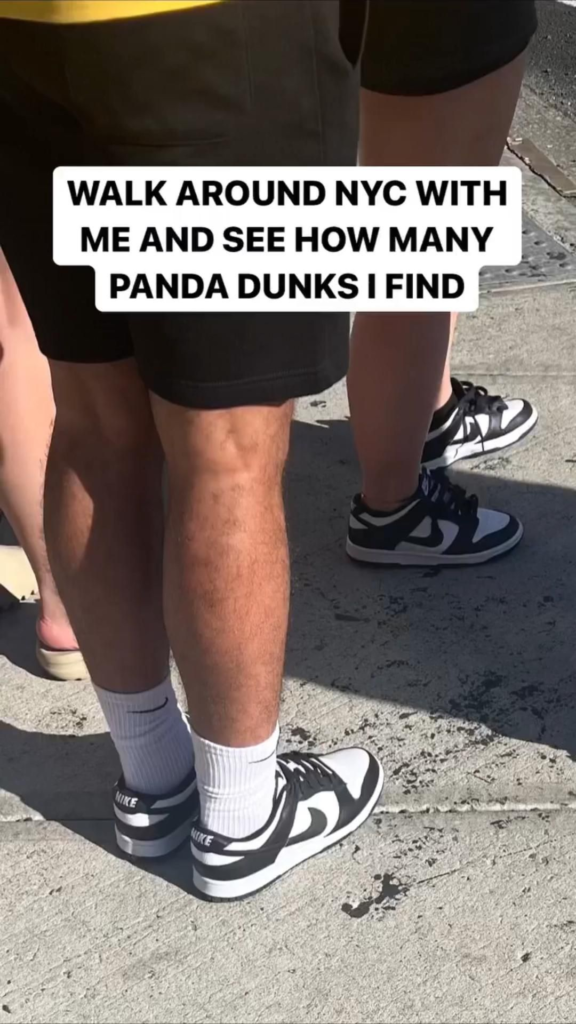 Hal pertama yang menjadi keuntungan kalian adalah stoknya jaminan aman! Sebenernya hal ini gak bisa dipukul rata sih karena tergantung sepatu tersebut lagi hype atau ngga. Brand sepatu biasanya memproduksi sepatu GR dengan jumlah volume yang banyak sehingga sewaktu-waktu stok di toko habis, tinggal restock aja! Tuh, contohnya Nike Dunk Low Panda yang udah sering restok di toko ritel!
Selain jaminan stok, biasanya sepatu GR memiliki visual atau colorway yang bersifat aman dan fleksibel, yang berarti sepatu GR menjadi pilihan praktis untuk kalian yang gak mau repot soal sepatu!
General Release Rasa Collabs
Masih membahas soal sepatu di atas, walaupun Nike Dunk Low Panda merupakan sepatu GR, karena tren yang lagi menanjak membuat popularitas dan harga sepatu ini melambung tinggi loh! Bahkan, harga resell-nya cukup fluktuatif kaya sepatu collabs yang harganya ngga menentu. Selain itu juga ada yang baru-baru ini lagi naik banget namanya, yaitu ASICS Gel Kayano 14. Setelah kolaborasinya bersama JJJJound yang sangat populer tahun lalu, ASICS tahun ini menggandeng KITH sebagai kolaborator dengan meluncurkan colorway Cream/Scarab PH. Ngga cuma itu, mereka juga mengeluarkan versi GR dengan colorway Black/Cream. Versi GR yang dianggap sebagai alternatif kedua sepatu kolaborasi pun langsung diburu dan mimin liat terakhir sih udah sold out di toko ritel Indonesia dalam waktu singkat. Btw, ada yang bisa nemuin perbedaannya?

Pasti beberapa orang ada yang merasa bete karena mirip atau harganya lebih terjangkau. Namun, hal tersebut lumrah terjadi karena strategi bisnis, dan juga selama kesempatan dan pasarnya ada! Mending liat petuah dari Jay Gatsby di atas.
Dari 2 contoh sepatu yang disebut membuktikan kalo sepatu GR juga tetep menarik minat banyak orang. Kuncinya "sabar".
'Premium' General Release
Walaupun sebutannya GR, ada juga loh yang feel-nya premium. Contohnya seri "Made In" New Balance. Biar lebih enak, tonton video di atas aja deh biar tau sejarahnya!

Koleksi "Made In" New Balance ini sebenernya dibedakan dari negara asal manufakturnya, yang memiliki desain signature masing-masing. Keduanya sama-sama memiliki kualitas material, shape yang baik dan konsisten, serta memiliki sisi historis yang kuat. Hal tersebut membuat lini New Balance ini mempunyai daya tarik yang tinggi dan membuat banyak orang memburunya, padahal harganya gak bisa dibilang murah untuk sepatu yang bersifat GR!


Selain New Balance, terdapat cerita menarik antara ASICS dan desainer Kiko Kostadinov yang mempunyai lini spesial "Curated by Kiko Kustadinov".
Hubungan keduanya terjalin sejak tahun 2018, saat itu mereka meluncurkan sebuah produk bernama Asics Gel-Burz 1 yang menjadi bagian koleksi "Kostadinov for ASICS".
Karena membuahkan hasil positif, Kiko Kostadinov ditarik ASICS untuk terlibat dalam in-house development yang mempunyai tugas advise, consult, and curate divisi ASICS SportStyle. Kerjasama yang terjalin antar keduanya merupakan sebuah gebrakan karena menembus model bisnis "kolaborasi brand sepatu x desainer populer". Terlebih, hal ini merupakan terobosan baru ASICS yang terkenal gak pernah dalam sejarahnya melibatkan 'orang luar' untuk mengembangkan produknya. Kiko yang terkenal dengan gaya utilitariannya berhasil memberikan retouch & elevate ASICS menjadi lebih relevan. Dari yang sekadar kolaborasi biasa, menjadi sosok penting pengembangan suatu brand. Yang awalnya Kostadinov for ASICS, menjadi ASICS by Kostadinov. Sebuah prestasi yang patut diacungi jempol!
Intinya, setiap brand memiliki lini spesial di luar koleksi kolaborasinya. Tanpa embel-embel kolaborasi pun, gengsinya bisa lah nyaingin!
3 Rekomendasi Sepatu General Release Yang Bisa Lo Jadiin Opsi!

Belakangan ini Nike sedang gencar melakukan refreshment produknya. Salah satunya adalah seri Nike Air Huarache, yang tahun 2023 ini bakal muncul versi terbarunya bernama Nike Air Huarache Runner.
Artikel legendaris Nike ini asih menghadirkan heel counter ikoniknya yang mendapat penyegaran berupa retouch di beberapa bagian, mengusung siluet chunky shoes yang sleek, dan permainan warna khas Nike membuat sepatu ini menjadi sepatu GR yang patut dimasukkin ke lemari koleksi kalian. Rencananya sih bulan Juli ini dirilis secara worldwide oleh Nike. Semoga cepet masuk Indonesia ya!

Sepatu retro runner emang lagi naik banget popularitasnya. Ngeliat aktivitas ASICS belakangan ini, sepertinya GT-2160 yang bakal menjadi jagoan ASICS tahun ini. Di gelaran Paris Fashion Week 2023, ASICS berkolaborasi dengan skateboarding brand asal Kanada, Dime melakukan re-issue terhadap siluet ini dan mendulang respon positif. Berkat hal itu, kita dapat mengekspektasikan wide "GR" release dari siluet ini.

Kalo yang ini kayanya gak perlu dijelasin lagi ya? Hype-nya yang masih konsisten sejak tahun 2022 membuat sepatu ini layak masuk dalam rekomendasi ini.
Desain keren?✅ Nyaman?✅ Terjangkau?✅
---
Semoga insight mimin di artikel ini bisa menghindarkan kita dari sifat kufur nikmat.
Have a good day everyone!