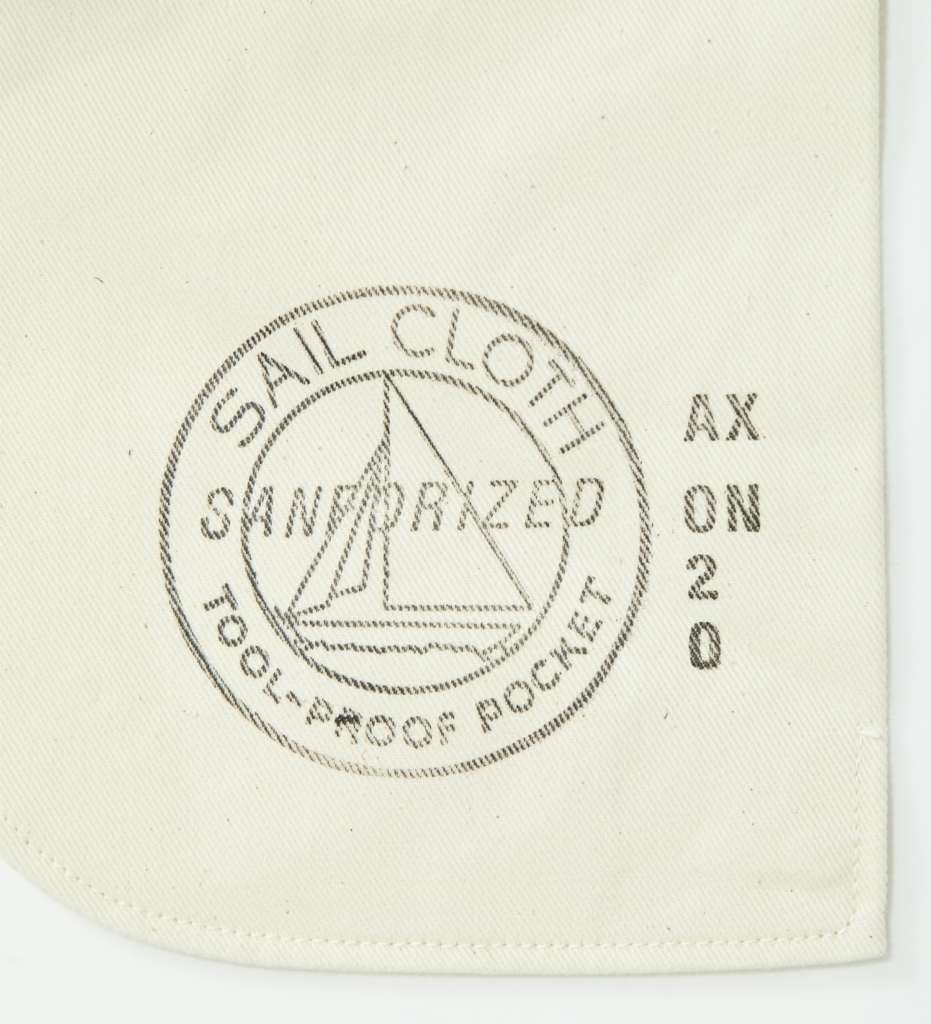 Kalo ngomongin brand jeans yang melegenda di dunia tentunya kita ngga bisa lupa untuk nyebut Wrangler. Brand yang diciptakan oleh Blue Bell Company ini awalnya memproduksi jeans untuk para koboi rodeo dengan mengutamakan daya tahan dan fungsionalitas. Sepanjang tahun 1947 hingga 1960-an mereka memperkenalkan beberapa model jeans ikonik, termasuk rilisan yang akan mereka reissue sekarang, yaitu artikel 10MW yang legendaris!
Mimin cukup beruntung karena berkesempatan nyobain artikel legendaris dari Wrangler yang dapat dikatakan unik karena konon original pair-nya cukup sulit dijumpai ini.
Penasaran gimana impresi dan pengalaman mimin terhadap celana ini? Sung simak ulasannya!
---
Overview

Wrangler yang akan dibahas kali ini adalah salah satu produk Wrangler yang bisa dibilang paling unik. Salah satu perbedaan yang mencolok dari produk ini adalah outseam yang menggunakan open seam, yang biasanya menggunakan teknik double felled seam untuk kedua sisi seam-nya. Produk ini menggunakan fabric yang lebih berat dari biasanya yaitu 14oz Sanforized dengan warna yang cukup gelap jika dibandingkan dengan saudara-saudaranya yang masih menggunakan bahan 11oz. Sekilas, tampak tekstur fabric yang cenderung menampilkan karakter irregular dan uneven yang memiliki potensi menghasilkan fade ciamik. Jika disentuh ternyata bahannya cukup halus mengingat jeans ini merupakan Right Hand Twill.
Details

Detail Wrangler pada umumnya masih dapat kita jumpai pada produk ini. Penggunaan W stitch di backpocket dan juga half-lining pada backpocket masih digunakan sejak model 1952. Button yang digunakan masih merupakan flat button dimana top button-nya menggunakan embossing logo rope Wrangler. Flat top rivet yang anti-scratch juga masih digunakan pada produk ini.
Hal yang menarik pada produk ini adalah penggunaan outseam dengan open seam, sehingga kita bisa melihat selvage line pada outseam. Mungkin ini adalah satu-satunya produk Vintage Wrangler yang menggunakan teknik ini!
Impression

Saat pertama kali mengenakan celana ini, mimin cukup takjub dengan kualitas yang disuguhkan Wrangler pada artikel reissue ini. Udah cukup lama mimin ngga ngerasain feel menggunakan 5 pocket jeans dengan kualitas prima kaya gini! Fabric yang digunakan sangat nyaman digunakan karena ketebalan yang pas serta karakternya yang cenderung soft sangat cocok digunakan di Jakarta. Selain itu, fit yang ditampilkan celana somehow terlihat seperti slim straight yang menggunakan sizing lokal. Padahal, Wrangler mengklaim kalo celana ini memiliki western cut alias slim fit. One of the best i ever wear. Btw, mimin menggunakan size 32 x 34.
Conclusion
Mengingat artikel ini merupakan koleksi vintage dari Wrangler, mimin akuin mereka berhasil membawa spirit of the past di reissue mereka kali ini. Menurut mimin, artikel 10MW berhasil mencentang seluruh poin dari sebuah celana jeans ideal. Comfort? Check. Build Quality? Check. Branding? Check.
Bagi kalian yang sedang mencari sebuah celana jeans yang siap diajak beraktivitas 7/24, kalian bisa mempertimbangkan produk yang satu ini. Nama besar Wrangler di industri jeans siap menjadi jaminan kualitas yang bakal kalian dapatkan cukup menebus dengan harga Rp. 3.199.900 aja!
---
Bagi kalian yang tertarik, jeans ini bisa kalian dapetin di Standard Denim Plaza Senayan. Karena sifatnya yang limited edition, jadi mending buruan ke sana dan amanin barangnya deh! Cek info lengkapnya di sini!
Sampai ketemu di honest review yang selanjutnya!​