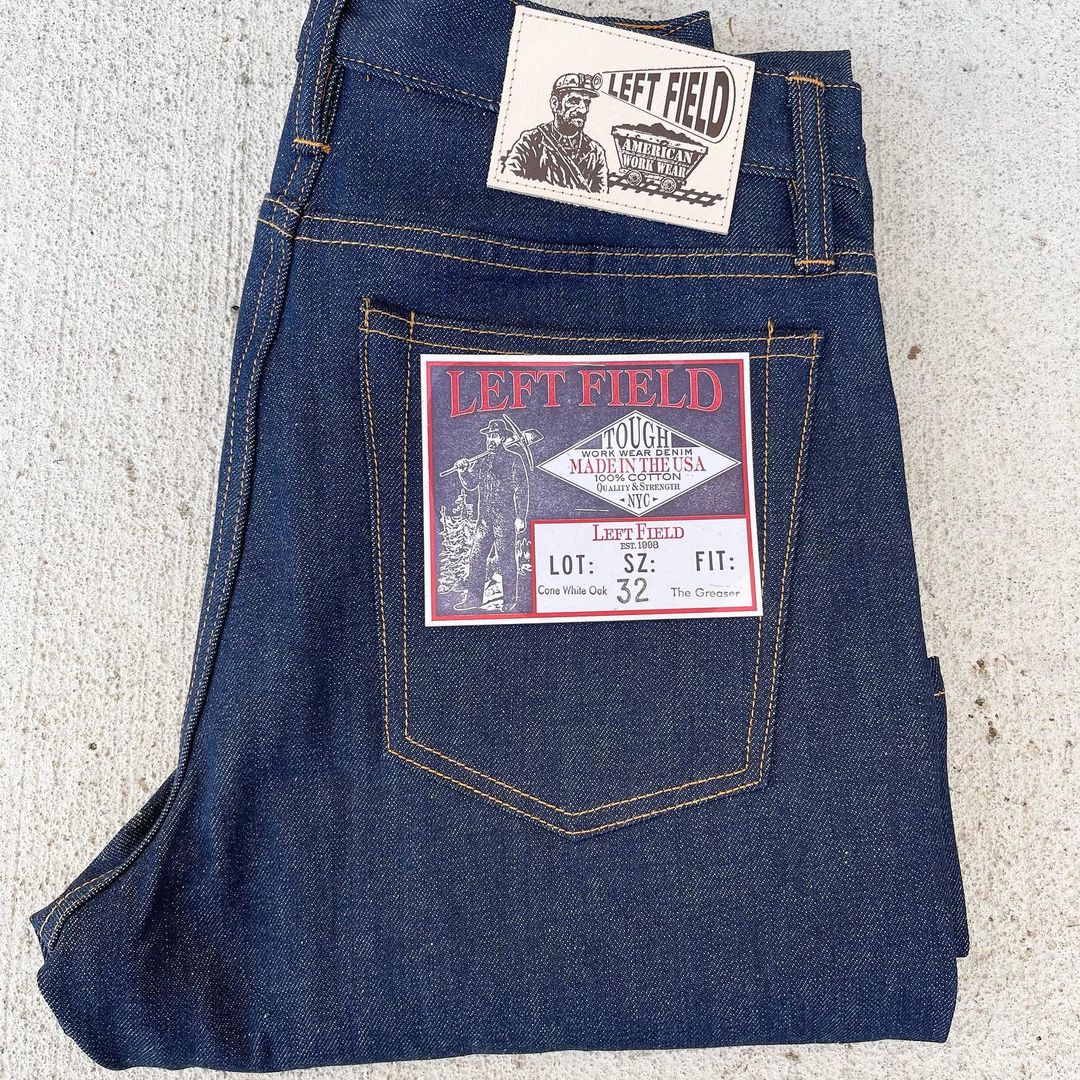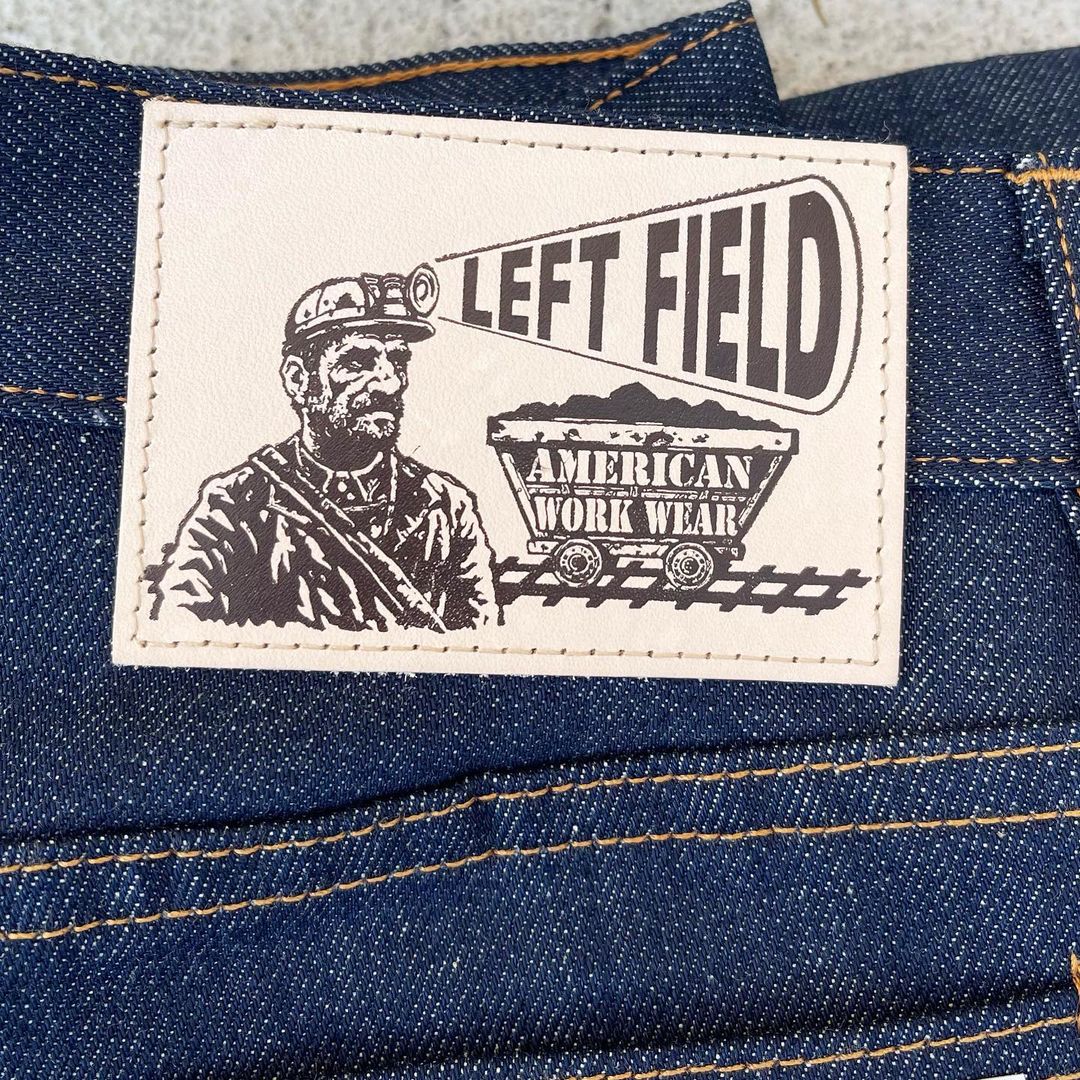 Bicara soal denim Amerika pasti semua tau brand Levi's dong, iya ga sih? Berbeda dengan yang ini, Left Field didirikan oleh Christian McCann pada tahun 1998. Singkat cerita, yang mana saat itu Christian terobsesi dengan pengrajin kapal dari masa lalu dengan menghadiri pasar loak antik sebagai seorang anak. Seiring bertambahnya usia, Christian secara bertahap memperhatikan bahwa produk yang dulunya dibuat dengan tangan di Amerika Serikat sekarang diproduksi secara massal di pabrik-pabrik yang dialihdayakan.
Kala itu tidak ada merek Amerika buatan sendiri yang membuat produk berkualitas di Amerika seperti yang ada saat ini. Faktanya, pasar pakaian pria warisan praktis tidak ada. Streetwear tentu saja dimulai pada pertengahan 90-an, tetapi pembuat yang memproduksi barang-barang yang dihormati waktu di Amerika Serikat sangat sedikit dan jarang. Christian merefleksikan, Left Field dimulai pada tahun 1998, saat pakaian buatan Amerika praktis tidak pernah terdengar. Saat itu, kata vintage hanya digunakan untuk menggambarkan barang-barang yang sebenarnya sudah tua, dan merek-merek yang mendominasi pakaian pria sama menginspirasinya dengan Walmart lokal.
Hampir seperempat abad di pasar heritage menswear, dirinya menjelaskan bahwa Left Field NYC yang ia dirikan dari tahun 1998 di Atlantic Avenue di Brooklyn untuk jangka waktu yang panjang. Merek ini berkomitmen pada barang-barang buatan Amerika yang menghormati sejarah busana Amerika Serikat yang kaya, mulai dari pakaian kerja hingga pakaian olahraga. Left Field juga merupakan pilar kancah raw denim Amerika, menawarkan kualitas terbaik, buatan dalam negeri jeans five pocket dalam berbagai potongan dan kain.
Kini Left Field mencoba menawarkan Denim non-selvedge buatan Amerika dengan harga lebih rendah bagi mereka yang tidak terlalu peduli dengan selvedge, hanya jeans berkualitas buatan asli Amerika. Denim ini hadir dengan label White Oak Cone yang artinya menggunakan fabric tersebut dengan bobot 13 Oz yang menjadi standard ketebalan kain buatan Amerika. Penggunaan bandana pada pocket linningnya juga menambah kesan vintage di era tahun 1950-an. Sama halnya dengan cuttingan jeans ini, terbilang straight leg with a slight taper and a medium-high rise mirip '50s-style dungarees. Oiya jeans ini di banderol dengan harga 165 USD atau sekitar 2.360.352 Rupiah, bagaimana menarik bukan?