Ngomongin soal parfum emang gak ada abisnya. Selera setiap orang yang berbeda membuat setiap parfum memiliki tempat tersendiri di setiap masing-masing orang. Di luar aromanya, banyak aspek seperti performanya, material yang digunakan, penciptanya, maupun narasi atau cerita di balik parfum tersebut.
Pada bahasan kali ini, mimin mau membahas soal parfum yang dianggep oleh banyak kalangan sebagai (salah satu) parfum pria terbaik sepanjang masa, yaitu Terre d'Hermès!
Sebenernya, bahasan kaya gini bakal ngundang pro & kontra banget. Mimin menganggap parfum ini sebagai salah satu parfum pria terbaik sepanjang masa karena impact-nya di dunia perparfuman.
Langsung simak bahasannya aja deh!
---
Terre d'Hermès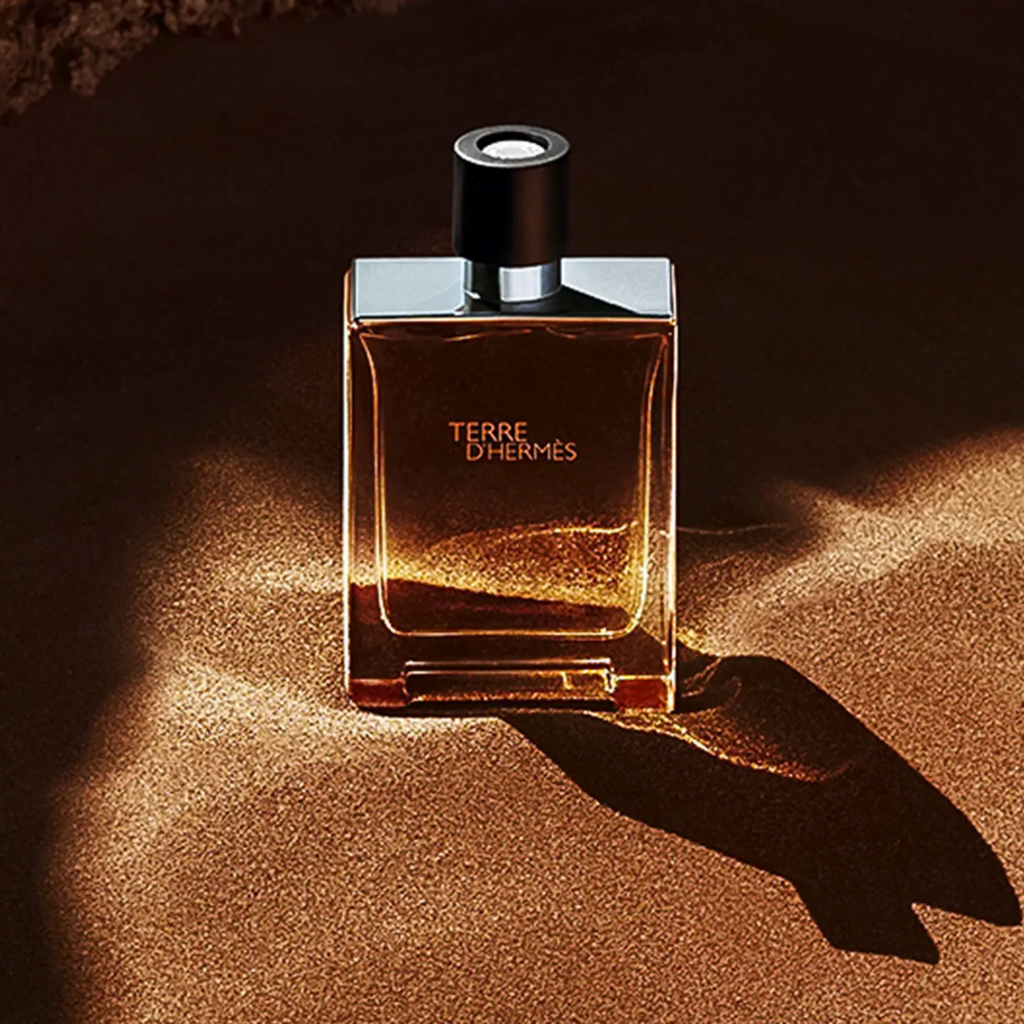 Parfum legendaris dari Hermès ini merupakan parfum yang terbilang cukup 'baru' karena diluncurkan pada tahun 2006 lalu. Pencipta parfum ini adalah seorang master perfumer bernama Jean-Claude Ellena yang saat itu merupakan in-house perfumier Hermès.
Jean-Claude Ellena terinspirasi dari seorang author berkebangsaan Perancis yang dianggapnya sebagai seseorang yang mencintai dan mengapresiasi kekayaan alam. Maka dari itu, parfum ciptaannya ini mempunyai nuansa vegetal serta mineral yang sangat kuat. Aroma dari parfum ini bisa dikategorikan fresh spicy, tepatnya fruity-spicy-woody fragrance, yang dibuka dengan aroma jeruk khasnya, lalu kesan earthy spicy dari pepper dan vetiver mengambil alih di bagian middle & base notes yang membuat parfum ini menjadi ikonik.
Legacy

Walaupun aromanya terkesan berat dan "tua", parfum ini mempunyai tempat tersendiri di banyak orang. Terbukti dari banyak ulasan yang memberikan nilai positif, serta banyaknya penghargaan yang diraih seperti Men's Fragrance of the Year – Luxe award at the 2007 FiFi Awards, Best Classic (Men's) Fragrance for 2012 from Basenotes. Karena kesuksesannya, akhirnya Hermès memutuskan untuk melanjutkan parfum ini dengan menelurkan berbagai varian seperti edisi EDP, Pure Parfum, dan varian yang lebih fresh dari varian original-nya.

Di Indonesia sendiri, parfum ini juga punya keunikannya sendiri, terbukti dari imej parfum ini yang dianggap sebagai parfum bos karena wanginya yang elegan dan terkesan profesional. Pamornya sendiri sangat terkenal di skena parfum refillan (sebisa mungkin beli yang ori ya bang). Mimin sendiri pernah menggunakan parfum ini untuk daily wear, dan gak diraguin lagi parfum ini memiliki pesonanya! Perpaduan wangi yang clean serta performanya yang cukup oke membuat parfum ini memiliki value tersendiri di banyak orang, termasuk mimin!
---
Mungkin sebagian orang tidak cocok dengan karakter jeruknya yang cukup tajam. Percayalah, parfum ini memiliki daya tariknya sendiri sehingga layak banget untuk seengganya kalian coba sekali seumur hidup!