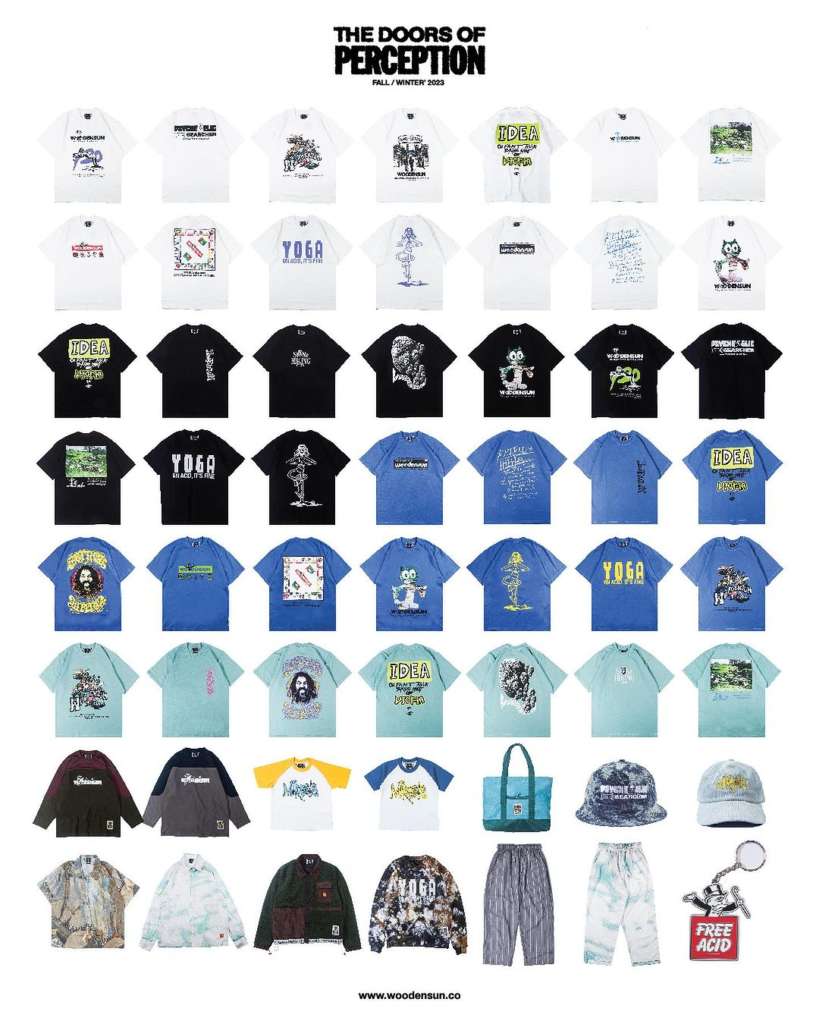 Woodensun, clothing brand asal Bandung yang terkenal dengan permainan grafisnya baru aja meluncurkan koleksi terbarunya untuk koleksi A/W23 yang terinspirasi dari sebuah buku terkenal karangan Aldous Huxley yang bertajuk The Doors Of Perception!
This book inspired the Woodensun AW23 Collection, questioning perception, the nature of freedom, spiritual views, the magic of fate, open-mindedness, and the awakening of social thinking to things that were once tucked away. 

Woodensun
Diangkat sebagai inspirasi utama koleksi ini, Aldous Huxley merupakan seorang penulis sekaligus filsuf asal Inggris yang menerbitkan banyak karya berpengaruh di dunia. Dia mencoba untuk menceritakan pengalaman psikedelik pribadinya dengan zat meskalin lewat buku The Doors of Perception. Buku tersebut menuangkan hasil eksperimennya serta pertanyaan-pertanyaan dari Aldous Huxley seputar persepsi dan batasan reality, art, and spirituality.

Pada koleksi ini, Woodensun menggunakan bahan Mex-tex yang digabungin dengan grafis khas dari mereka. Woodensun nampilin berbagai pilihan item yang masih didominasi men's clothing macem T-shirt, shirts, trousers, dan jackets serta ada crop top tee sebagai terobosan baru menyasar segmen perempuan. Menurut mimin, Woodensun ngga pernah gagal nuangin ide dan kreatifitas mereka di setiap koleksi yang mereka luncurin. Jangan sampe kehabisan koleksi yang ini!
Bagi yang berminat, koleksi terbaru dari Woodensun ini udah bisa ditemuin dari sekarang via website resmi mereka ya!